Getting your hands on the recently launched Apple iPhone X is easier said than done. Either it's too expensive for your pocket or is out of stock but despite that, the one thing iPhone X has surely set a new benchmark for, is the buzz around a new launch.
From the notch to A11 chipset, from dual cameras to essentially a full screen at the front, iPhone X is indeed the best smartphone ever manufactured by Apple but it is the most expensive one, as well.
However, if given a choice, would you rather buy an Android-powered iPhone X that will ask for less than $300 (Rs 20,000 approx) from your pocket and will give you the exact same design theme on the shell?
If yes, then here is the perfect iPhone X Clone for you.
You might not know about the Chinese company Leagoo, but it has been coming up with the best clones of flagship smartphones from all over the world. Leagoo's latest smartphone, the S9, is no exception.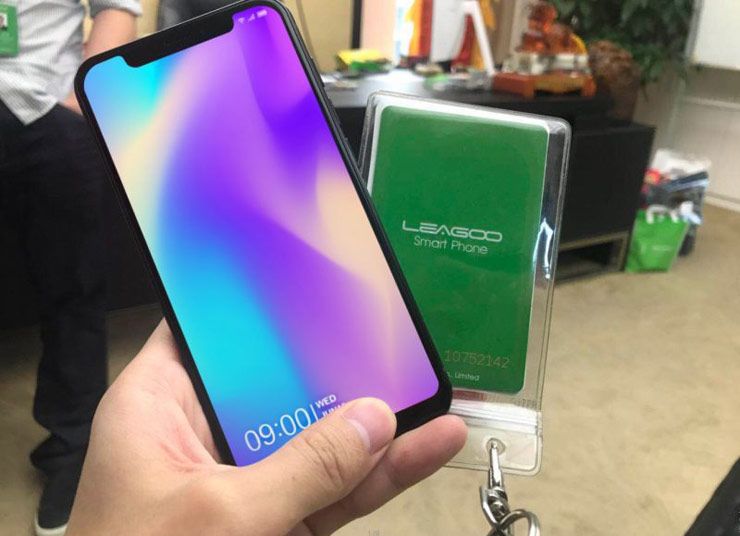 Borrowing iPhone X's hallmark features like the notch, vertical dual rear-cameras and a bezel-less screen, the S9 will cost you just a fraction of the $999 flagship as it will be launched with a price tag of less than $300.
As for the specifications, the price difference definitely makes its presence felt as you will get a MediaTek P40 processor which a competitor of Snapdragon's 650 SoC, 6GB RAM, 128GB of internal storage. The display houses a 5.85-inch AMOLED panel, while the vertically oriented pair of 16MP sensors completes the iPhone X-style module.
Not much is known about this device and the official launch date is yet to be revealed, however, Leagoo S9 is clearly an iPhone X clone, right down to its glass and aluminum design.
Also, if Apple disappointed you by removing the Touch ID from iPhone X, the S9 keeps has a fingerprint sensor on the rear panel as well, which is one of the few noticeable differences. That said, the fingerprint sensor was an expected feature as Leagoo just could not imitate the Apple's Face ID technology, making the notch a rather useless feature, as far as Leagoo S9 is concerned.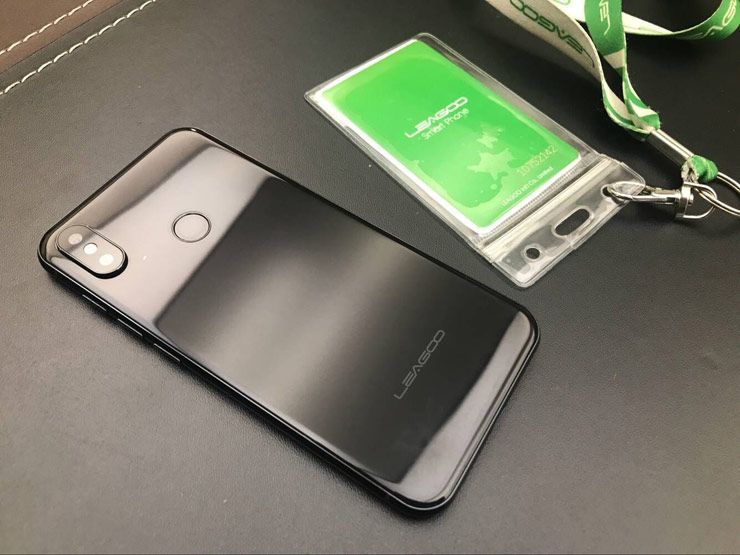 The last time Leagoo went on coping a flagship device, it went with a pretty blatant ripoff of the Samsung Galaxy S8 and Xiaomi Mi Mix. Dubbed as the Leagoo S8, it came with quad cameras, an infinity 5.7-inch (1440*720) edge-to-edge display, 3GB RAM and 32GB of internal storage while the whole package was backed by a 2940 mAh battery with quick charge support.
Keeping Leagoo's previous attempt in mind, we expect the S9 to offer similar real-time performance as that of other Chinese smartphones in the category which is never a bad thing, to say the least.
Moreover, if it doesn't sound cheap, one easily get away as an iPhone X user with the S9. all you need to do is, buy an iPhone X back cover and install Apple Ringtones from the Play Store. See, an Android phone offers so much for so less.