Samsung Galaxy Note 7, the smartphone that led the Korean manufacturer to great losses in terms of both monetary and goodwill, is coming back from the graves, Samsung officials have confirmed. They said that if authorities and carriers agree, and there is a demand, the company is willing to sell refurbished Galaxy Note 7 smartphones.
For those who don't know, Samsung Galaxy Note 7 were recalled from the market and the production was scrapped after the self-combustion fiasco that left many injured and forced several airlines to ban the smartphone on their flights. Galaxy Note 7 was touted to be the best smartphone last year but it's heating problems and battery forced it to dig its own grave and forced the company to face losses worth $5.5 Billion.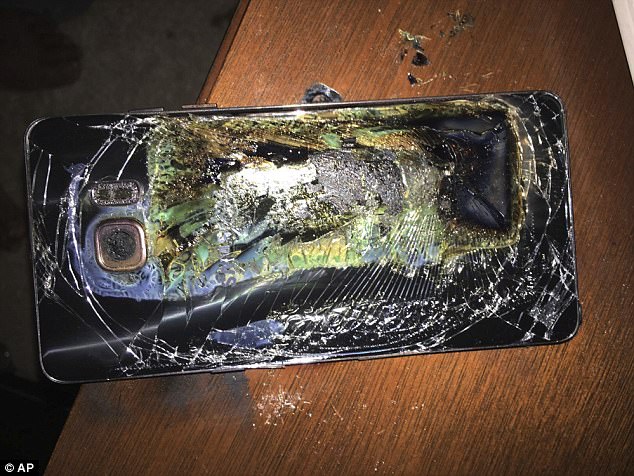 "Regarding the Galaxy Note 7 devices as refurbished phones or rental phones, applicability is dependent upon consultations with regulatory authorities and carriers as well as due consideration of local demand," Samsung said in a statement.
A total of 2.5 million units were recalled from the market and a probe found that batteries manufactured by Samsung SDI Co Ltd and Amperex Technology Ltd were defective. The global recall came just after two months of the launch and since it was only the batteries that led Samsung Galaxy Note 7 to catch fire and explode, we already expected a re-launch.
However, the statement came as a surprise to many as the company is all set to launch its next flagship device, The Samsung Galaxy S8, on 29th March in the US and a global launch is scheduled next month.
Also Read: Samsung Galaxy S8 and S8+ Prices And Launch Date: Indian Version To Come With 4GB RAM
Samsung has been facing huge pressure from the from environmental campaigner Greenpeace and after the announcement, Jude Lee, Greenpeace East Asia campaigner, said, "While we welcome this news, Samsung must share as soon as possible more detailed timelines on when it will implement its promises, as well as how it intends to change its production system to make sure this never happens again".
Samsung also plans to recover and use or sell reusable components of the recalled devices such as chips and camera modules, as well as extract rare metals such as copper, gold, nickel and silver from all the devices it opts not to sell as refurbished products.
While the move to sell refurbished Galaxy Note 7 smartphones might be a great one to regain the lost result, it will also help Samsung Galaxy S8 to climb the sales chart due to the fact that the Korean smartphone manufacturer has worked out on the problem and they want the whole world to know the same in order to regain the trust, Samsung once boasted off.