According to the recent Moto Z 2017 Specifications Leak, the self-proclaimed game changer from the Lenovo-owned company is expected to come with a Snapdragon 835 SoC processor and 6GB of RAM.
Motorola is gearing up for the biggest smartphone launch event of the year, MWC 2017 and while the company is expected to launch G5 and G5 plus smartphones, featuring a 5.5 inch full HD 403 ppi display, a Snapdragon 625 processor coupled with 4GB of RAM, the leaks about Moto Z 2017 has further made MWC 2017, the most anticipated mobile launch event so far.
Also Read: MWC 2017: Samsung, Nokia, LG and Other Companies We Are Most Excited About
Current generation Moto Z features Qualcomm's Snapdragon 820 quad-core processor clocked at 1.8GHz, 4GB RAM and Android 7.0 Nougat. The already successful flagship offering will be subjected to some changes and most of them would be in the performance department. Motorola is expected to up their game by introducing Moto Z 2017 with a Snapdragon 835 SoC processor and 6GB of RAM, as reported by Geekbench.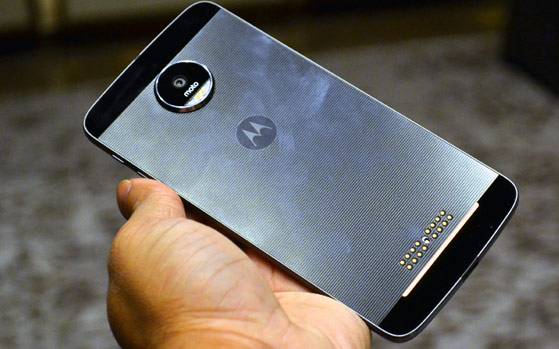 Moto Z already comes with some mouth watering features like 5.5-inch Quad HD display, 64GB onboard storage expandable up to 2TB via a microSD card a 13-megapixel rear camera with dual LED flash, 4K video recording at 30fps, full HD video recording at 60fps, optical image stabilization (OIS) and a 5-megapixel front shooter selfies and video calling.
The one thing we never liked about Moto Z is the 2,600mAh battery powering the smartphone despite the Turbo Charging support. We expect Motorola to at least provide us with a 3500 mAh battery because the performance oriented smartphone needs a lot of juice to go through a day.
If a new Moto Z is indeed on the cards, we just can't help but wonder about how Motorola plans to implement the Moto mods (Hello Moto). Will the company stick to the previous design to support the mods or will it surprise us with something even better?
However, considering that the camera mod alone costs Rs 20,000, we were somewhat disappointed with the offered modes like projector and extended speakers, the device itself being worth the price.
Moto Z is currently offered on Flipkart at a price of Rs 39,999 with Moto Mods starting at a price of Rs 5,999 onwards.
Meanwhile, many devices appear in GeekBench database after internal testing, but some of them are never launched in the market. Still, Motorola must not be spending so much on Qualcomm's most powerful and premium chipset with nothing in the backpack.
23 January 2017
Rohan Jaitly