Lenovo, Motorola's parent company, has announced via Twitter that Moto G5 Plus will be launched in India on 15th March but there hasn't been any update on the stripped down Moto G5 version.
It's been ages since we have been speculating about the Moto G5 series and when it was finally unveiled at MWC 2017, the fruit we tasted was as sweet as it could have been. Moto has established itself as the best multimedia smartphone company in India and by best we mean The Best. whether we talk about performance, design or the overall experience, Moto G4 left us drooling for more and the time has finally come.
Flipkart announced its partnership with Lenovo to launch the 'G' in India via exclusive sales and when we're confused about the literal meaning, we were attacked by a bomb that left us mesmerized as hell!
We're sending a whole lot of love your way @Flipkart. Make way for the ultimate #MotoG5Plus! It is time to #Uncompromise! pic.twitter.com/QQ0i3jkWOR

— Motorola India (@motorolaindia) March 7, 2017
For all the smartphone enthusiast out there, here is why there is such a hype about this device.
Moto G5 Plus has a 5.2-inch full HD display, Qualcomm's Snapdragon 625 chipset, coupled with 2GB/3GB/4GB of RAM options (what will India get is still a mystery but I personally want either the 3GB of the 4GB variant).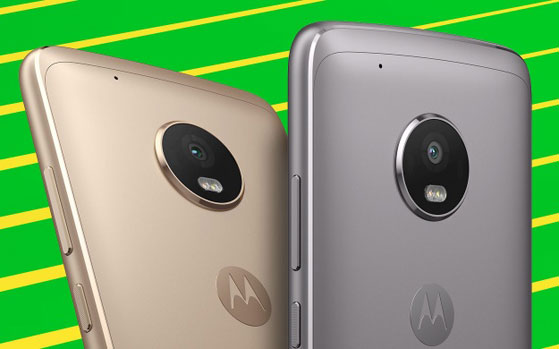 Moto G5 Plus also sports a 12MP rear camera (the most advanced unit from Motorola) with Dual Autofocus Pixels having f/1.7 aperture (supporting 4K videos) and a 5MP front-facing camera. On the software front, the smartphone runs on the latest Android 7.0 Nougat, thankfully and the smartphone is backed by a 3,000mAh removable battery (is it enough? debatable), compatible with Motorola's own TurboPower fast charging technology. Connectivity options include dual-SIM support, 4G LTE support, Bluetooth and Wi-Fi.
Moto G4 and G4 Plus was a pair that destroyed every other smartphone showing off the all round package because Lenovo didn't fail to offer a handset that had all the power for a heavy user and the endowed the experience worth cherishing over. However, time has changed and Xiaomi, another Titan of the segment, have taken over the battleground, with Huawei being the silent killer.
And Lenovo (Motorola) is back at it again.
The one thing that we never liked about the predecessor was the display getting heating up after excessive usage, especially in Moto G4 and we expect to be left in 'Awe' while reviewing the Moto G5 and its Plus variant.
However, there is no word when the non-Plus variant will be launched in India and since we saw Moto G4 launching first in India before the Plus, it's safe to assume that Moto G5 and Moto G5 Plus will be launched on the same day, because otherwise, it will an unwelcomed decision.
Coming to Moto G5, it will feature a 5-inch full HD display, Qualcomm's Snapdragon 430 chipset, coupled with 2GB/3GB of RAM and 16GB/32GB of storage options. A 13MP rear camera and a 5MP shooter up front will help in the photography department. Android 7.0 Nougat out-of-the-box, 2,800mAh removable battery, dual-SIM support, 4G LTE support, Bluetooth and Wi-Fi, will further make it a complete package.
Expected Price: Moto G5 – Rs 14000, Moto G5 Plus – Rs 15,500
P.S 3000mAh battery is also something we never liked about the previous version and this is the only specification that I am afraid, will the reason behind Moto G Plus' downfall, if there is one!!
Follow us on Facebook, Twitter and Instagram for more updates. Don't forget to like and share. Do tell us your views in the comment box below.