After months of testing with beta versions and first making the MIUI 9 available with the Mi 5X back in July followed by Redmi Note 4 receiving the new update in August, the Global rollout of MIUI 9 has started and the Chinese Manufacturer is betting heavy on the new user interface to give a boost to its line-up, worldwide.
For the unknown, MIUI is a customised Android version that Xiaomi uses in its smartphones and MIUI 9 is the latest update based on Android Nougat 7.0 and is also compatible with Android 8.0 Oreo.
The prime focus of MIUI 9 is a clear interface coupled with improved speed ranging from app launches to future updates with an increased CPU acceleration. However, with a host of other new features like split screen, new icon animations and an updated notification panel, Xiaomi users are going to get way more than what is expected from a software update.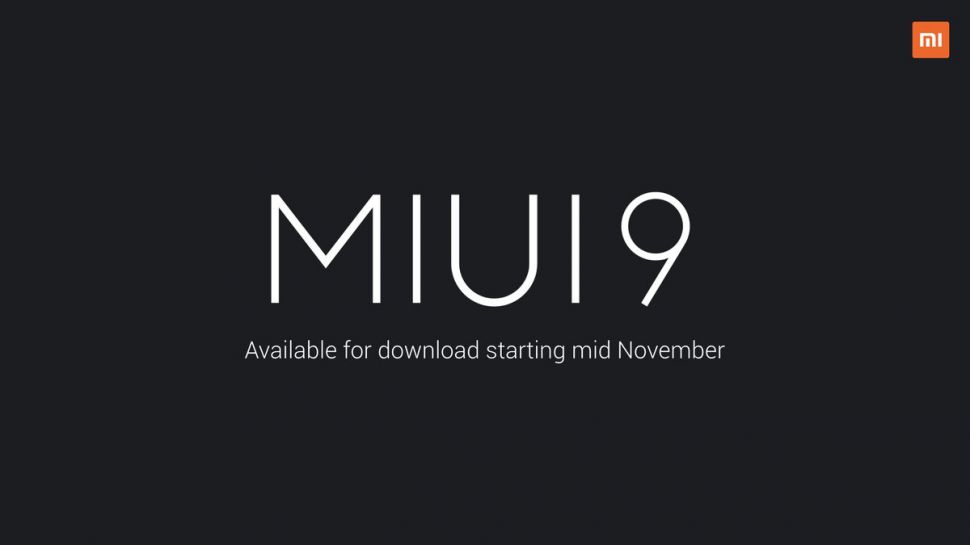 That said, the global roll-out has also resulted in a huge confusion as to which Xiaomi smartphone will be compatible with the MIUI 9 update and how can it be downloaded. To clear this cloud of confusion, we have gathered all the information one needs regarding the MIUI 9 update.
MIUI 9 Compatible Smartphones
2017
Redmi Y1, Redmi Y1s, Mi Note 3, Mi Mix 2, Mi 6, Redmi Note 4, Mi Max 2, Redmi Note 4X, Redmi 4, Redmi 4X and Redmi Note 5A.
2016
Mi Mix, Mi Note 2, Mi Max, Mi Max Prime, Mi 5, Mi 5s, Mi 5s Plus, Redmi Note 3, Redmi 3, Redmi 3S, Redmi 4A and Redmi 4,
2015
Mi 4i, Redmi 2, Redmi 2 Prime, Redmi Note 2, Mi Note and Redmi Note 4G Prime
2014-2012
Mi 2, Mi 3, Mi 4 and Redmi Note 4G.
How To Download MIUI 9
Xiaomi has already revealed that MIUI 9 Global Stable ROM OTA (over-the-air) update will be restricted to only a few of the devices and will be a steady rollout.
Xiaomi Redmi Note 4 and Mi Max 2 users can wait for the official OTA update, however, they can also manually download and install the MIUI 9 OTA file if they wish to use the interface immediately. As for other supported Xiaomi devices, MIUI 9 Global Stable ROM will be made available by end of this month.
Downloading Process
Before starting on with the flashing process, users should make sure that their battery is above 60 percent and for being on the safer side, should back-up the apps and multimedia content.
Xiaomi users will have to download a Recovery or Fastboot package depending on their ROM version. If they are running the Developer version, then they have to download Recovery package with .zip extension, however, for those running on stable ROM, Fastboot package with .tgz extension is required.
After that, follow the below mentioned steps to install the MIUI 9 Global Stable ROM.
Before fast-booting, unlock the bootloader by switching off the device and pressing and holding volume down as well as the power button, which will power up the fastboot screen.
Users will have to connect their smartphones to a PC and then click on the Refresh button in flash tool application to recover device ID. If this doesn't work, install Mi PC Suite to extract the fastboot ROM to a folder on your PC.
Then open the MiFlash tool before selecting the 'Clean All' option in the right down corner.
Browse to the folder where you have extracted the Fastboot ROM and click on Flash.
This will start flashing the smartphone and the process will take around 3-5 minutes depending on the phone and PC. Users cannot remove their phone while flashing.
The phone will reboot with MIUI 9.
MIUI 9 Special Features
Split-Screen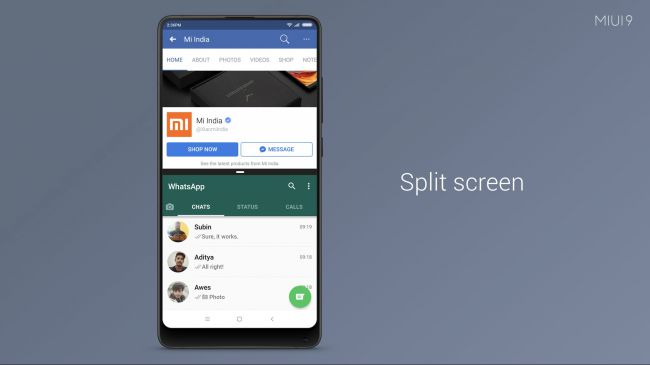 Xiaomi has made some improvements in the split-screen feature which has made it easier to use while allowing users to switch the positions of apps in split-screen view.
Notification Shade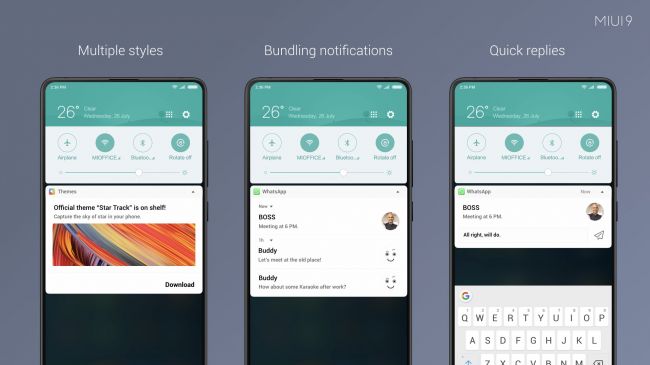 This is one of the most important updates in MIUI 9 and the OS finally behaves a lot like stock Android. In MIUI 9, users can expand notifications with a single swipe, use the Quick Reply feature and bundle/unbundle notifications. This feature comes as a major relief to users, but it won't be available to all the devices rather, Xiaomi smartphones with Global ROMs will receive this feature.
Faster App Launches and System Optimisations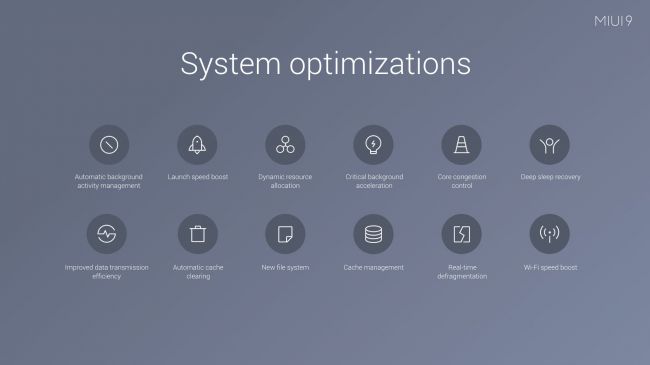 With MIUI 9, app launch speeds have been by optimising system responds to touch as well as by using CPU acceleration in order to deliver an improved overall experience, including better background memory management and dynamic resource allocation.
Mi Drop
The file transfer utility app now finds a space on the home screen and features a simple interface that lets you transfer any type of file really fast. What's even better is the fact that Xiaomi has made the application available on the Play Store, which allows all Android users to use it.
Other features
Xiaomi has also included features like App Vault, an improved Mi Video app, an all-new image editor, some India specific customisations like Panchang calendar, IRCTC card in the Messages app and festival cards for over 26 festivals in India. Additionally, MIUI 9 will come with a custom icon-set coupled with an India-exclusive theme.
With all these new features and making the MIUI 9 available to almost all Xiaomi smartphones, the Chinese manufacturer has played a rather great card to increase its appeal worldwide. However, the most appreciated update in the user interface is its similarity to Stock Android which makes MIUI 9 stand out from its competing skins.