LG X power2 has been announced by the company ahead of MWC 2017 and budget smartphone boasts a humongous 4500mAh battery that, as per company's claim, can last for the whole weekend. That's not it. Since it is a replacement for the LG X Power, that was launched in 2016, the other specifications have also seen some substantial updates.
LG is expected to launch the G6 smartphone in Barcelona next week, which is touted to be the company's flagship device and might have all the bells and whistles to go up against the likes of Samsung Galaxy S8, Google Pixel XL and iPhone 7. However, the South Korean company has ignored the budgeted segment for very long now and what's better than a comeback in the most VFM devices segment.
Xiaomi Redmi 3S Prime and Lenovo K6 Power are already the benchmarks when it comes to sub-Rs 10,000 handsets and competing with them hasn't been easy for any of the smartphones manufacturers.
However, LG has dared to step in and considering their bet on G6 at MWC 2017, there is everything to lose for the company with the launch of LG X power2. Will the new entrant be a complete failure or will manage to feature on the sales chart? Let's see what the baby from LG has got.
Specifications
5.5-inch (1280×720 pixels) HD In-cell Touch display
1.5GHz Octa-Core processor
1.5GB / 2GB RAM, 16GB internal memory, expandable memory up to 2TB with microSD
Android 7.0 (Nougat)
Dual SIM
13MP rear camera with LED Flash
5MP front-facing camera, soft LED flash, wide-angle lens
Dimensions: 154.7 x 78.1 x 8.4mm;
Weight: 164g
4G LTE, WiFi 802.11 b/g/n, Bluetooth 4.2, GPS, USB OTG 4500mAh (built-in) battery with fast charging
Starting with the display, other than the battery, this is where LG X power2 actually shines. The 5.5-inch (1280×720 pixels) HD In-cell Touch display has Comfort-View tech that makes reading web comics and e-books more comfortable and soothing to eyes by reducing the amount of blue light emitted by the display. Viewing angles will also be above average and there would be minimal color drops in high-quality videos. However, if Lenovo K6 Power is taken into consideration, LG X power2 still struggles to reach the quality benchmark.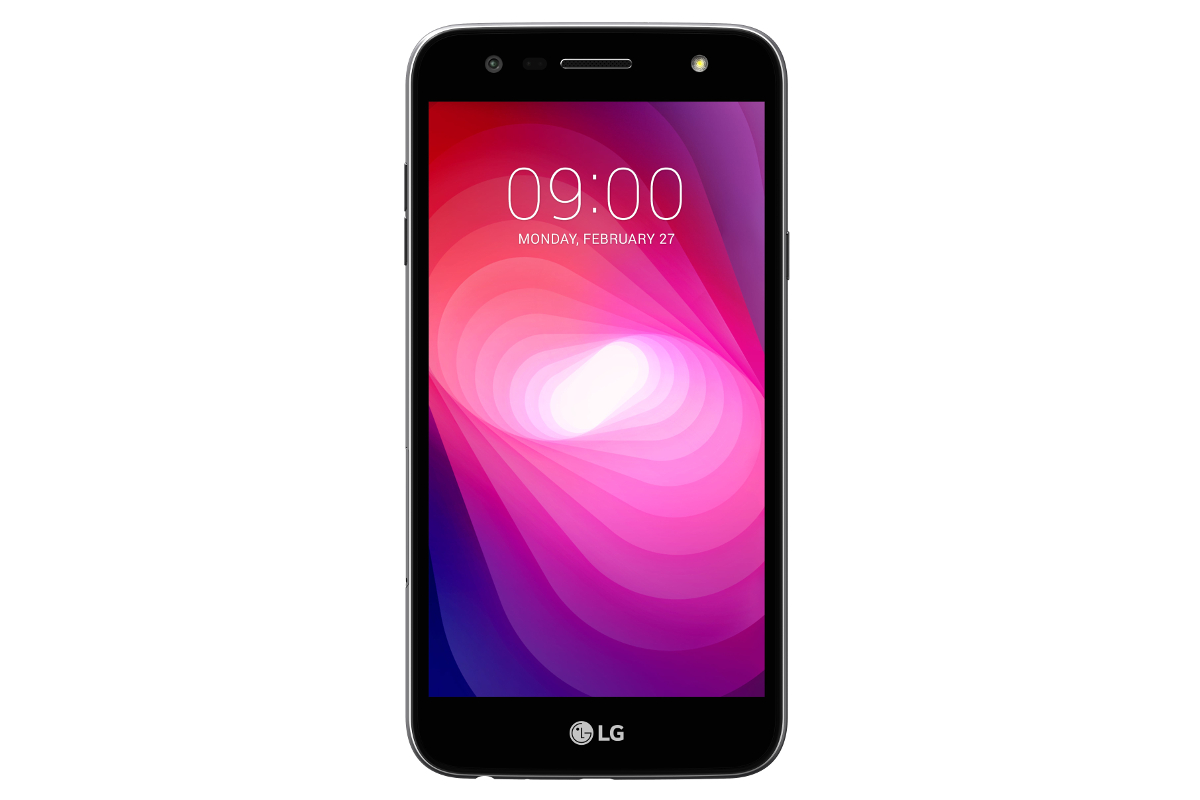 The smartphone will feature a 1.5GHz Octa-Core processor under the hood, however, whether it will be Qualcomm Snapdragon or a Mediatek is still uncertain. If LG wants to attract a user base in India, they better come up with the former. Surprisingly, XPower's successor will retail in two variant, a 1.5GB RAM model and 2GB model, and both will have 16GB of Internal storage which can be expanded up to mouth-watering limits of 2TB.
However, the smartphone will be first launched in Latin America followed by key markets in like United States, Asia, Europe and other regions and as for India, only the 2GB variant is expected to be rolled out, because the 1.5GB RAM model would have to be launched within Rs 5000 due to the bloodbath in the segment.
Moreover, a smartphone with these type of hardware specs wouldn't be able to process 2TB of storage as it will cause series lags in operations. But, it might be able to support 256GB of expandable storage with respect.
Another advantage that LG X power2 has is the Android 7.0 Nougat out of the box, which the competition is still finding it hard to update their current offering with.
As for camera capabilities, the 13MP rear camera with LED flash and 5MP front-facing camera with soft LED flash and the wide-angle lens is better than the ones offered by Xiaomi and Lenovo. The company has promised zero shutter lag in the front camera, making it the best selfie-shooter for low-lighting conditions.
LG X Power was launched at Rs 14,000 last year, which was the biggest reason for its downfall as we had several other choices in the segment giving more value for every buck. However, LG X power2 promises the best multimedia performance, not so when performance is concerned, and if the smartphone is launched anywhere between Rs 7000-9000, as hilarious as it may sound, LG X power2 might sell some respectable units.
The smartphone will be available in Black Titan, Shiny Blue, Shiny Gold and Shiny Titan (silver)colors.