How To Boost Your iPhone's Storage Capacity, this is a question that has been bothering iOS users all over the world since the first iPhone was launched in 2007. Ever since the first iPhone was introduced, Apple has categorically defined the evolution that the smartphone has been bringing every year with a new and better iPhone.
However, there is one this that iOS users have been complaining about, for the longest time, and that is the low storage. Despite coming up with new features every time, there is one thing that Apple has been ignoring all these years and that is the limited storage. The base variant of Apple iPhones comes with 16GB of internal storage and by the time you download a few apps, a couple games, your favorite songs, click a few photos, the horror of 'not enough space' start haunting you.
The only option left in this condition is taking a backup and start deleting everything from your iOS device. But for those for whom deleting is not their cup of tea, they are left with the only option of going for a 128GB variant, which to be frank, is not at all worth it, when compared to Android devices of recent times.
But there is a saying that goes something like this, 'once an iPhone user, remains an iPhone user' and for those people who literally fall into this category, we have come to your rescue and are going to answer the biggest question of your life, How To Boost Your iPhone's Storage Capacity?
File Manager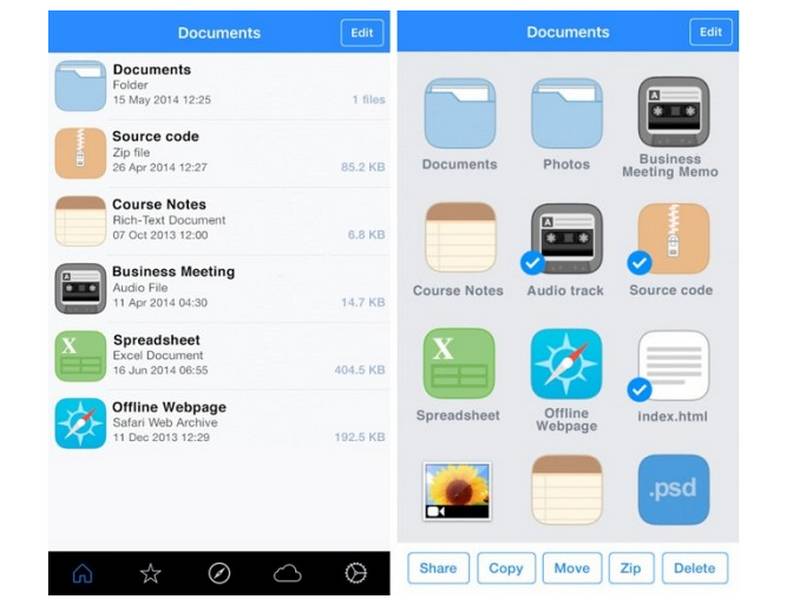 File Manager is one of the best apps on this list. Other than managing your files, it also acts as a virtual USB drive for your iPhone as well as iPad. After installing the app, there are two ways that you can boost your iPhone's storage
1. Use iTunes: Connect your iPhone to a computer, it can be a Mac or Windows, with a copy of iTunes. Go to Apps, click on File Manager and you can drag-or-drop files in the documents section on the right-hand panel.
2. Use Wi-Fi: In the Apps section, go to Settings > Upload Via Wi-Fi Sync. you will be given an IP address which you have to enter in the browser that is on the same network as your iPhone. After this, you'll be able to transfer any file back and forth.
However, the app can read only certain files such as Microsoft Office, PDFs, and Apple iWork, but it will accept any file you throw at it for storing.
Files: Document & PDF Reader
It is somewhat similar to File Manager but offers additional ways to transfer files. Other than iTunes and a Wi-Fi network, it'll also support Windows Explorer and Finder. However, there is a limit of 200 MB data and you will need to purchase the pro version in order to gain unlimited storage The premium version (pro version) also gives to access to Dropbox, OneDrive, Google Drive and Box support
iMazing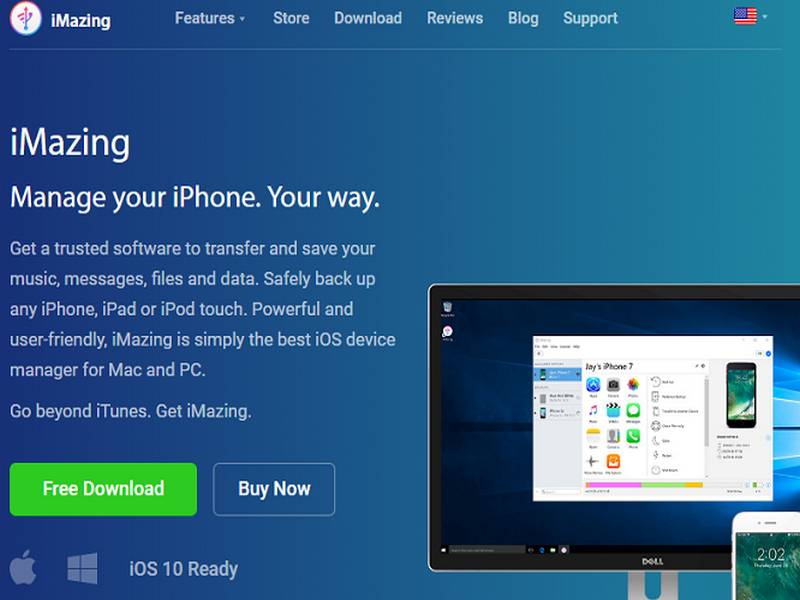 Using iMazing doesn't require you to install any other application on your actual iPhone. it's a desktop app that also acts as a replacement for iTunes. iMazing has got a host of great features, such as photo organization, backup creation, advanced iOS management options but file transfer service is what you will be looking forward to the most. It comes with a simple drag-and-drop interface.
SanDisk iXpand Flash Drive (32GB, 64GB, and 128GB)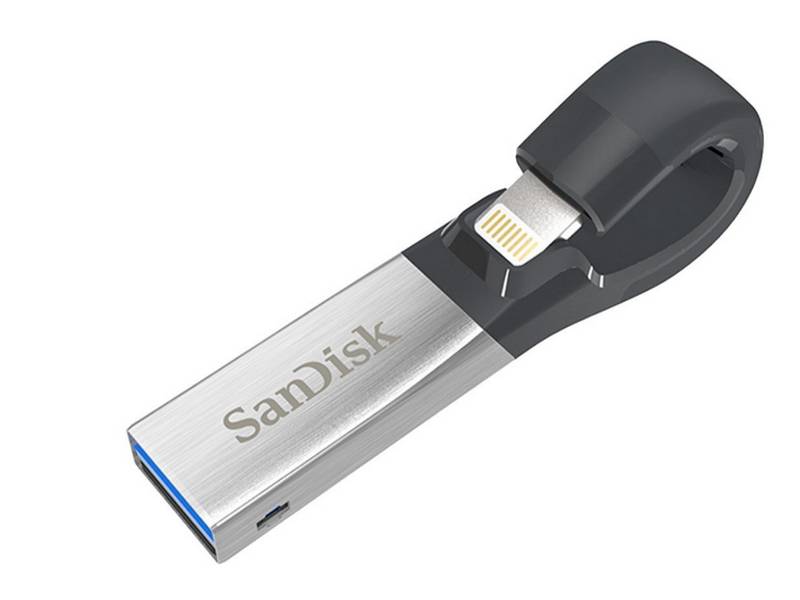 In days, when you are carrying a hell lot of connectors for your iPhone, carrying a SanDisk iXpand Flash Drive won't be a problematic option. SanDisk iXpand Flash Drive will automatically backup your photos as well as it will let you transfer any file on/off your iPhone and it is USB 3.0 enabled.
The most interesting feature that it comes with is the USB port which makes you able to transfer any data from the flash drive, directly onto any device without the need of a Lightning port.
iMart USB Flash Drive
If the above option is out of your range, we have got you covered. Opt for this eMart product which although doesn't look as sleek as the SanDisk but comes half at the price of the latter. When it comes to ease of operations, it has three connectors including Lightning, USB 2.0 and micro USB port.
Interestingly, it will also be supported on almost every Android smartphone, making it a perfect addition to your list of gadgets, if other members of a family don't like iPhones much.
iTunes
If you don't want to rely on third-party products, iTunes is your safest best. Although it's neither as elegant nor straightforward as the other options on the list, it still does the job.
To transfer files, plug your iPhone into your computer and launch iTunes. Select your device and click on the Apps option. Underneath File Sharing, select the application you want to transfer a file to and you will have two options.
1. To transfer any file from your iPhone: Right-click the file, choose Save To and select your destination.
2. To transfer any file onto your iPhone: Select Add, choose the file and click Open.
Just remember where you've saved the file and download it elsewhere.
These six ways are the best answers to the question, How To Boost Your iPhone's Storage Capacity? And they definitely are cheaper prepositions than buying a new iPhone with bigger storage capacity. Moreover, one day, those 128GB will be insufficient for you and it is better to try as well as enjoy these cheaper options.