We have already seen uncountable smartphone launches this year and the party is not yet over as there are a whole lot of other devices which are yet to be introduced, Google Pixel 2 being one of them.
Last year, with its superb camera as well as elegant design, the Google Pixel along with its larger counterpart, the Pixel XL took the premium smartphone segment by storm and it's no surprise that Google Inc. wants to keep the great times rolling with its new pair of premium flagships, The Google Pixel 2 and Google Pixel 2 XL.
Leaks around these two flagships seem to have no stopping and recently, after Google Pixel 2 made its way to Federal Communication Commission (FCC), a lot of rumors regarding the smartphones have been confirmed.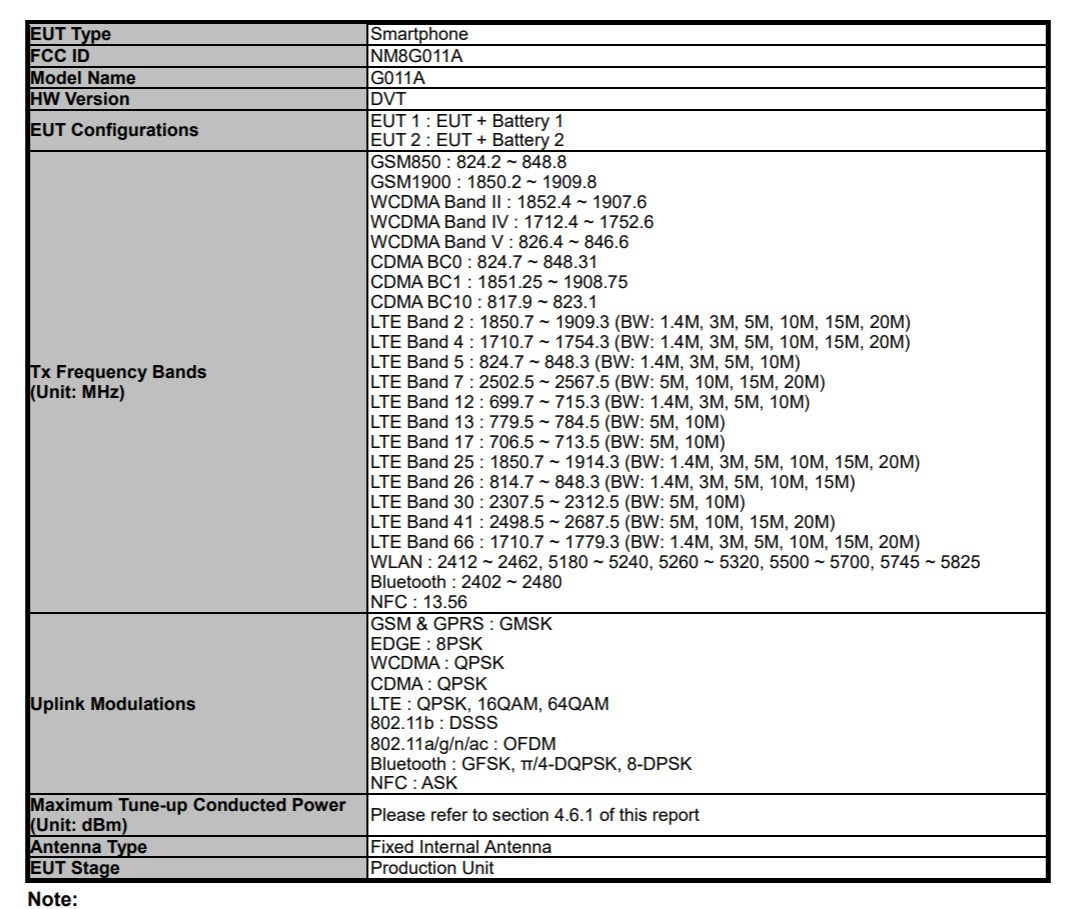 For starters, just like the previous year models, Google Pixel 2 will be manufactured by HTC. for those who are unaware, FCC certification is a legal requirement for every smartphone that is to be sold in the US and the Google Pixel 2 making its debut on the site, means that the D-day is way near than we expected.
Most of the details were filed by HTC, the Taiwanese brand, and it seems to clear the cloud of confusion regarding Google Pixel 2 and Google Pixel 2 XL as it states that while Pixel 2 will be manufactured by HTC, the XL version will come out from an LG factory.
The device's e-label was also posted in the FCC certification and it shows that Google Pixel 2 is already running on Android 8.0.1, with an August 2017 security patch, which is surprising, by all means as the Developer Preview of Android O comes with the version number 8.0 and the the existence of 8.0.1 could mean that Google Pixel 2 will be an Android 8.0.1 exclusive smartphone.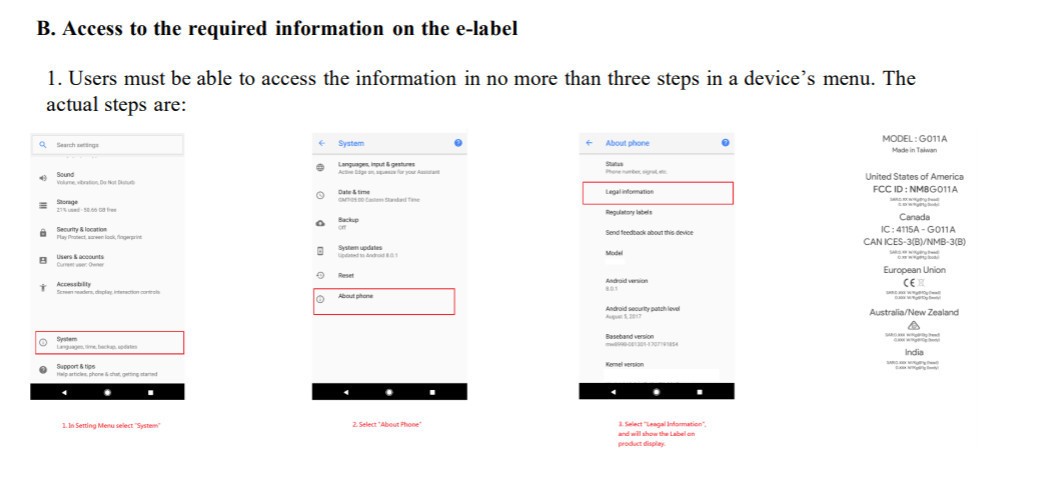 According to the FCC certification, it was also confirmed that Google Pixel 2 will have 64GB of internal storage, out of which, only 50.66GB will be available to the users.
As far as other specifications, Google Pixel 2 will be powered by the flagship Snapdragon 835 SoC (could be in-the-works SD 836), paired with 4GB of RAM and Adreno 540 GPU, 5.6-inch (2560 x 1312) QHD display. The device will not feature a dual camera setup at the rear while it is expected to come with the same edge sensor as the HTC U11, since both will be coming out from the same factory.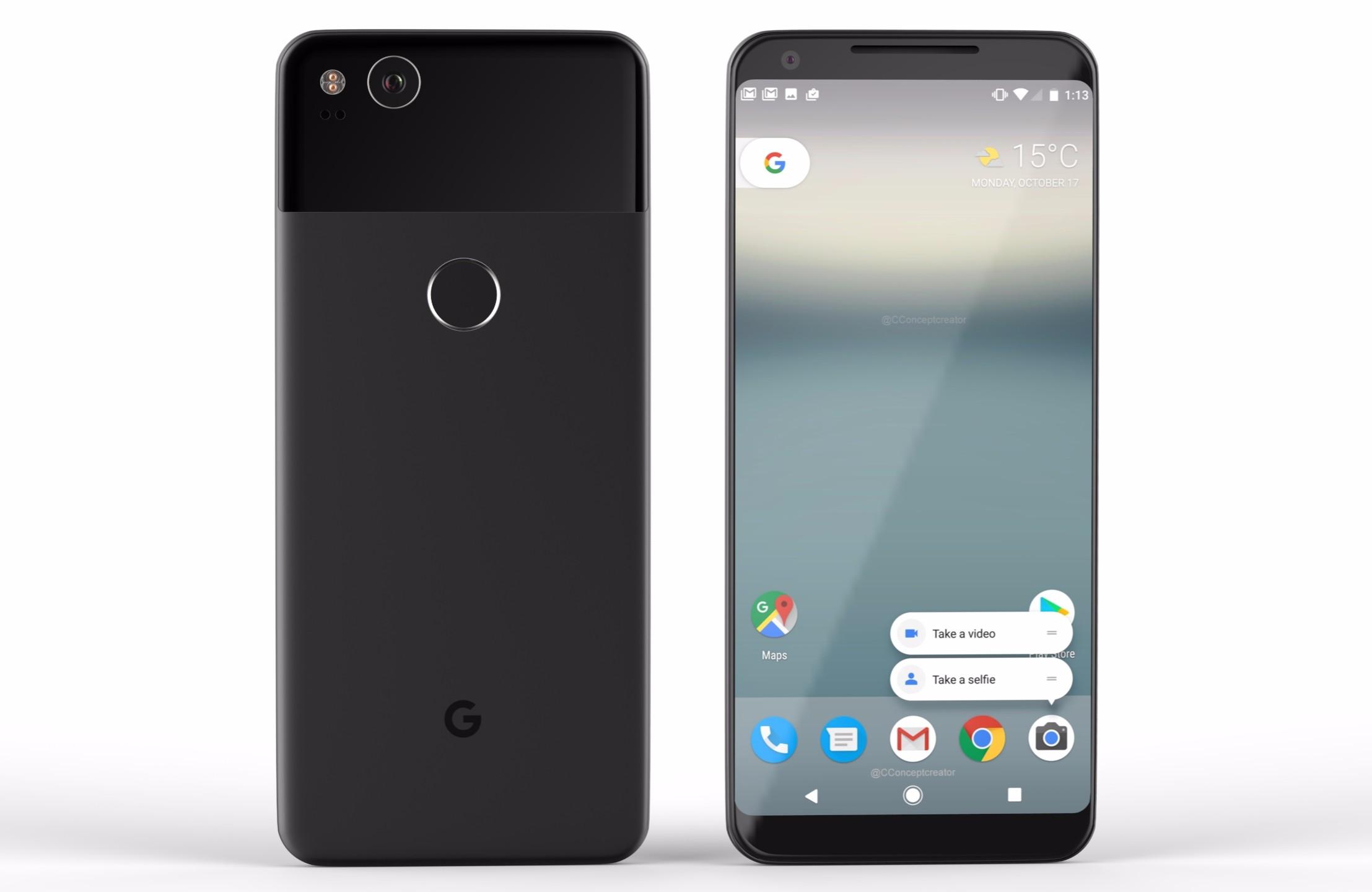 Other rumors related to Google Pixel 2 hint that the device might lack a 3.5mm audio jack and it will come with improved 12MP rear and 7MP front-facing cameras, 2,770mAh battery (at least) with quick charge support, water resistance and a rear-facing fingerprint scanner. It is also said that the Google Pixel 2 will sport similar design language as that of its predecessor, but the glass back length will be trimmed down, which will cover the fingerprint scanner, only.
Now coming to Google Pixel 2 XL, the smartphone is pegged to feature a 6-inch AMOLED bezel-less display made by LG, having an aspect ratio of 2:1 and it is also rumored to come with a squeezable frame.