Google Ara will emerge as an angel to end a nightmare we all face i.e a cracked screen which means either a new smartphone or a long wait for a replacement.
Google Ara, a smartphone with replaceable and detachable parts, has been Google's Advanced Technology and Products division's high-priority project for more than two years now as it is expected to bring a revolution in the smartphone business.
Google Ara is every big smart as a future smartphone should be, however, the project has faced a lot of failures in the past, its controversial unveiling being the biggest letdown. Last year, the ATPD was going to unveil Google Ara but faced some glitches a day before and the event had to be canceled.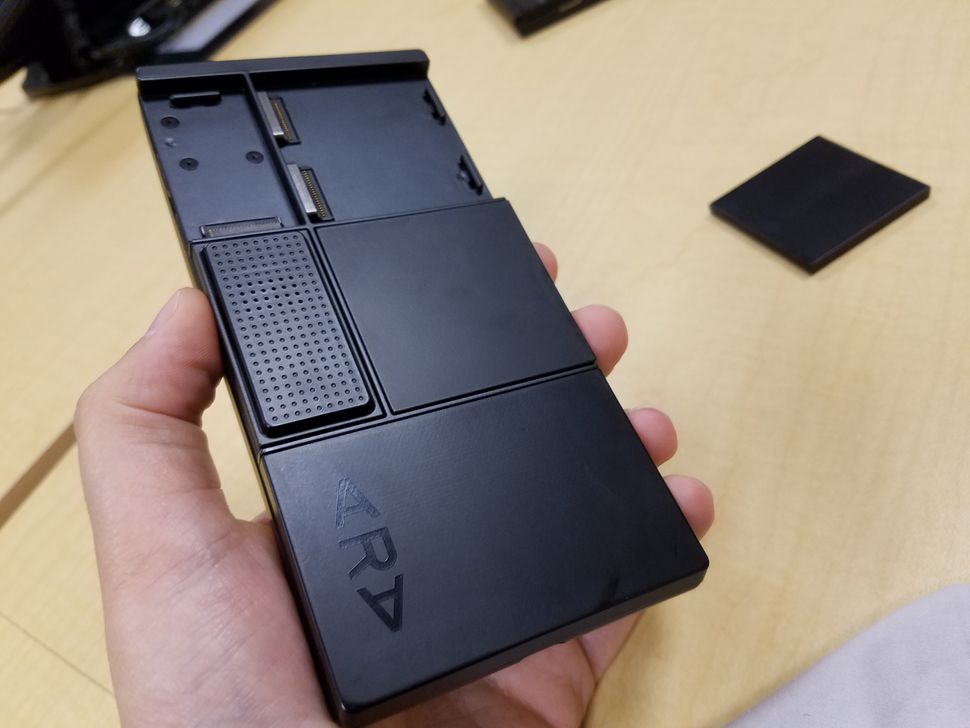 When we talk about the future of smartphone business, Google Ara is a highly anticipated concept which has been taking its own sweet to be ready for mass production, however, in 2015, Google Ara was teased by the company and the video created a lot of curiosity across the world.
Here is the first ever video of Google Ara that surfaced online
https://www.youtube.com/watch?time_continue=8&v=intua_p4kE0
Google Ara is the tech giant's attempt to reinvent smartphone as we know it. Instead of a single slab of glass and metal can't be upgraded, it's an attempt to launch a cell phone where all of its main components are interchangeable through modules that click in and out as well as attaching via electro-permanent magnets.
Despite being highly customizable, the digital backbone (Greybus) will only come in three main sizes and while the basic device with six customizable options is expected to cost around $50, the high-end variant with 20 options might retail near the $500-mark.
Mind it, that this is the cost of just the backbone and buyers will have to buy magnetic modules as per their preferences.
For instance, if a user fancies a better camera module, he would be buying one through Google`s dedicated store to replace the existing one with it. The same will be applicable to other components including memory, keyboards, battery, display panels, sensors, and scanners.
For what it's worth, the modular dream seems to live on in Motorola, a smartphone manufacturing company once owned by Google Inc and now a subsidiary of Lenovo. The new Moto Z come with modular backplates for Moto Mods ranging from additional battery power, projector, speaker and different back panels, though it's nowhere near as customizable as Google Ara concept.
The appeal of modular smartphones like the ones offered by Motorola is enough proof of Google Ara's future market as it hits the right chords with customers who are willing to spend on upgrades rather than an all-new device, just like in the case of a Desktop PC.
Google Ara is expected to be launched by the end of this year and it is rumored that around 50 developers in Google's Puerto Rico facility are already using Google Ara as part of a test-run.