Gone are the days when a smartphone from any of the Chinese smartphone maker didn't enjoy the fanbase as any of its counterparts and in the current scenario, it's the companies like Xiaomi, Vivo, Lenovo and Oppo that are ruling the Indian smartphone market.
Just a couple of months ago, there came a report which showed that Xiaomi has even dethroned Samsung as the biggest smartphone manufacturer in India on the basis of market share. Now IDC has released another report which suggests that as far as the year 2017 is concerned, Chinese smartphone manufacturers made for 53 percent of the total number of smartphones sold.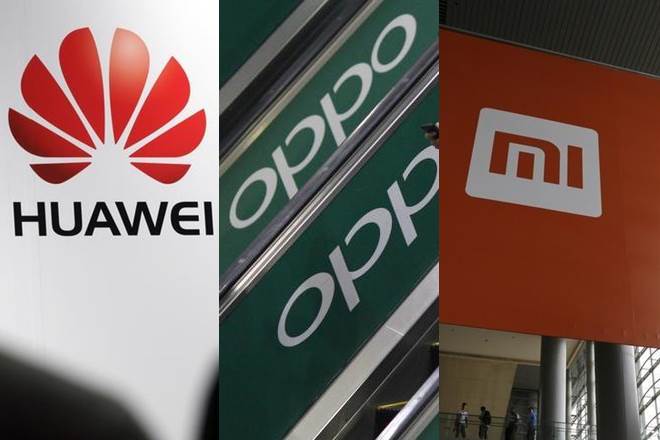 Despite the Indian government trying its best to give a boost to Indian smartphone makers like Micromax and Intex, which once had a strong grip on the industry, their Chinese competitors are still thriving. The reports add that while China-based vendors had a collective market share of 34 percent in 2016, it reached a massive 53 percent in 2017, which shows how well they have understood the Indian market space.
Jaipal Singh, the Senior Market Analyst of IDC India, said,
"The untapped demand of affordable handsets in the lower-tier cities still remains the key attraction for these China-based brands to explore growth trajectory in India and their strength in their home market as well as weakening position of local players have helped some of these players to solidify their roots in India."
According to IDC's report, the Indian smartphone market saw a healthy 14 percent annual growth in 2017 with a total shipment of 124 million units, which makes India the fastest growing market in the top 20 global smartphone markets.
However, it should be noted that due to multiple factors like shortage of smartphone components and demonetization, there was a slow down in the smartphone industry but the market got on track with its double-digit growth in 2017.
On the other hand, when it comes to feature phones, it was a great year for this makers offering handsets in this category as it witnessed a 17 percent growth after seeing a decline in demand for three consecutive years.
IDC's report added that while feature phones remain the favorite to a large consumer base in India, Reliance Jio shipped huge numbers of 4G enabled feature phones and led the maiden quarter of this segment.
All this resulted in 24 million more feature phones being shipped with a total of 164 million units in 2017 as compared to 140 million a year ago.
Upasana Joshi, Senior Market Analyst of IDC India added, "Xiaomi dethroning Samsung in the Indian smartphone market and Reliance Jio emerging as the new leader of feature phone segment in India were the two major highlights of the last quarter of 2017".
Everything said and done, China's dominance in the Indian smartphone market has touched new heights in 2017 but it is also true that Indian makers are finding it hard to offer the same specs-sheet as their Chinese counterparts, which is the main factor behind their reeling sales figures.
However, Finance Minister Arun Jaitley has already a hike from 15 to 20 percent in custom duty on mobile phones in the Union Budget 2018 which is expected to boost job creation in the sector and give an advantage to the Indian makers in the coming financial year.