2016 proved to be a jam packed and exciting year for all smartphone enthusiasts as they witnessed some of the meaty and mighty product launches this year. While features like fingerprint scanners, heavy RAMs and metal bodies ruled the smartphone business, there were some budget smartphone makers that  launched some of the biggest flagship killers in the sub Rs 15,000 category.
With more and more people buying new smartphones irrespective of their age and profession, the budget smartphone category saw sky touching success in 2016. Manufacturers from around the world tried to compete in India but it was the budget category that had all the four aces.
Gone are the days when people bought budget smartphones just because of their price tag and now, buyers have the liberty of choosing some of the best devices to flaunt in front of flagship users. There are so many choices in this category and we thought of listing the top 5 VFM smartphones that won our hearts in 2016.  
1. Redmi 3S Prime: Rs 8,999
Redmi 3S Prime is the best smartphone that Xiaomi has ever come up with and is the best rated product in the category. Redmi 3S Prime has taken the success path laid down by Redmi 2 Prime to another level.
The latter also being a benchmark setting device, Redmi 3S Prime is definitely going to leave a legacy behind as it has everything from Aluminium body, 3GB RAM, Good Camera to IR Blasters and much more. Most importantly, it was the first smartphone in budget category to come up with fingerprint scanner and killer battery life.
2. Lenovo K6 Power: Rs 9,999
The only smartphone that can go against Redmi 3S Prime is the Lenovo K6 Power. With most of the features being similar in both the devices, Lenovo K6 Power takes the lead with Dolby Atmos and 8MP front camera.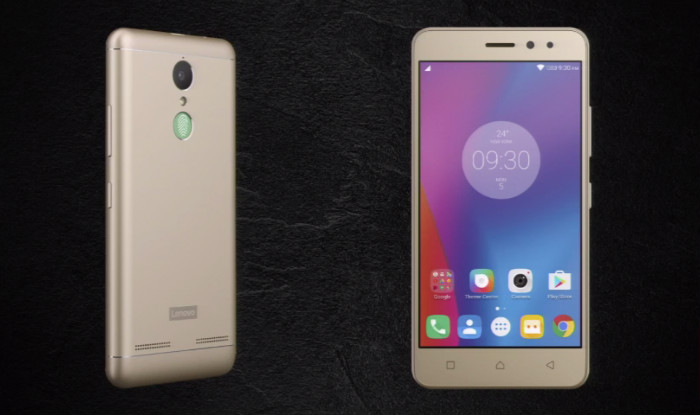 However, K6 Power missed out the features like IR Blasters, making it an even game between the two. Theater Max technology is also a feature that is exclusively available on Lenovo smartphones and considering the Rs 1000 price difference between K6 Power and Redmi 3S Prime, you won't go wrong buying either of the smartphones.
Also Read: Lenovo K6 Power Takes on the Redmi 3S Prime Challenge.
3. Motorola Moto G Plus: Rs 13,999
If you have a budget of Rs 15,000, Motorola Moto M is the smartphone for you. It is an all-rounder that has the best screen and camera we have ever seen in any G series smartphone. Android Nougat update that was rolled out recently has added more appeal to this Moto G Plus. 3GB RAM, 32GB storage and Snapdragon 617 processor with the top speed of 1.5GHz have made this phone smooth and lag-free, giving the best user experience. 16MP rear and 5MP front camera impressed us the most with detailed pictures.
The front camera can click selfies having minimal grain or noise and pleasant colour composition. However, heavy hardware and reckless gaming takes a toll on an otherwise awesome smartphone and it tends to warm up pretty quick as compared to other smartphones on the list.
4. Redmi Mi Max: Rs 14,999
You can either like it or hate it but it is almost impossible to ignore Redmi Mi Max. Its sheer size (6.44 in to be exact) and mouthwatering performance make it best phablet in budget category.
Mi Max is a niche product that will make you fall in love instantly. 1.8GHz hexa-core Qualcomm Snapdragon 650 processor with Adreno 510 GPU, 3GB RAM and 128GB of on-board memory make this one of the best performance smartphones (phablet) in the price bracket. It is backed by a massive 4,850mAh battery, 16MP rear and 5MP front camera.
5. Nubia N1: Rs 11,999
This is the most recent entrant in the budget smartphone category and after initial reviews it actually looks promising. Nubia N1 features a 5.5-inch display, MediaTek Helio P10 processor, 3GB RAM and 64GB internal storage. But its biggest USP is the the massive 5000mAh battery that can last three days after moderate usage. Oh!! And it also has 13MP cameras on both sides. Yes you heard it right!!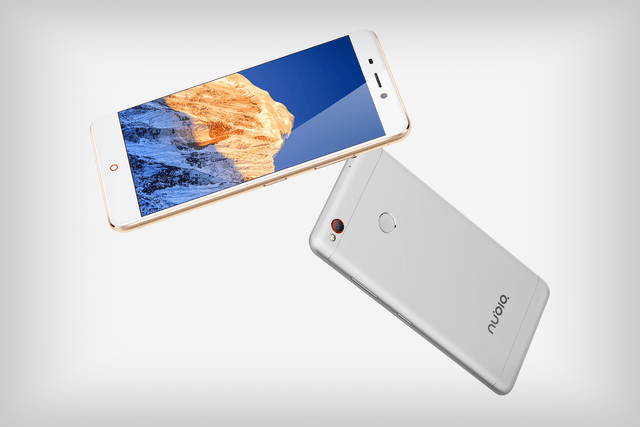 Nubia N1 has a beautifully bright 1080p 5.5 inch display with one of the best thermal efficiencies and a nicely placed fingerprint scanner at the back.
These are the 5 most talked about or we can even say highest selling budget smartphones of 2016 which looks good, feels good and gives high end performance.
It's needless to say that these smartphones overcut some of the other Rs 30,000+ smartphones when it comes to Value For Money quotient, however, we can't take it away from the likes of One Plus 3, Google Pixel XL and other flagship smartphones for making 2016, the best year for tech enthusiasts.
Follow us on Facebook, Twitter and Instagram for more updates. Don't forget to like and share. Do tell us your views in the comment box below.
29 December 2016
Rohan Jaitly