5 Best Android Features That Apple iOS Users Can't Enjoy And Can Make Them Jealous
Android and iOS are the two operating systems that people love to use and are even the most sold ones in this tech savvy world. However, the nature of Android lets users do what others can't, especially iOS users.
The iPhone might be the pioneer for some when it comes to smartphones, but Android is much more customizable and comes with Play Store that has numerous applications to offers, some of which iOS users can't even think of having in the current scenario. From universal chargers to expandable memory and from customization to a host of choices, Android OS tends to have an upper hand when it comes to out of the box services.
However, we are not here to establish which one is better rather what we're here for is, looking at Best Android features That Apple iOS users can't enjoy and came make the premium smartphone users jealous.
So without further ado, here are 5 Best Android features That Apple iOS users can't enjoy on an iPhone or iPad.
1. App Defaults
iOS 11 was expected to the ability to switch default apps but that never happened. Instead of losing its iron grip over the platform, Apple preferred to update the features of some of the existing default apps to keep make them relevant.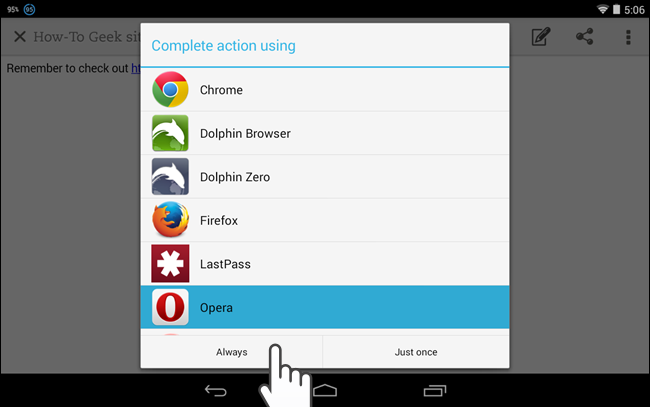 For example, iMessage got stickers, person-to-person payments made a debut and while Apple Maps got indoor details and Safari browser got privacy-focused improvements with the iOS 11 update, clicking on a hyperlink or a shared location via WhatsApp will still open in Safari and Apple Maps respectively, not on your favorite third-party service.
But in Android, users get the option to choose between Opera or Chrome for opening a link and open addresses in Waze instead of Google Maps, a liberty that iOS users can't have, making Android a more 'Your' operating system.
2. Advanced Notification Controls
The Notification Center on iOS still produces individual entries for every notification, giving a cluttered view. However, in Android 7.0 Nougat, multiple notifications coming from the same application are neatly tucked inside one single head that can be expanded with a simple flick down gesture.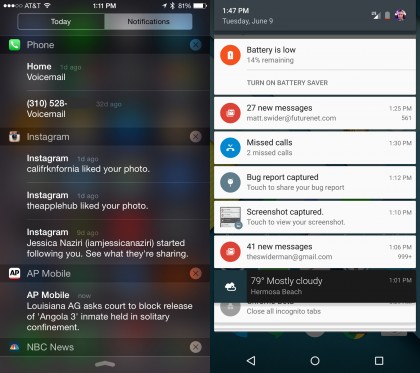 Secondly, there's no one-step option to dismiss an iOS notification rather it's a two-step process where the user has to swipe right-to-left and then tap the clear button. In Android, on the other hand, a simple long swipe over a notification is enough to dismiss it.
Just think about the number of notifications end up dismissing every day.
Moreover, Android has a feature called Priority Notifications and if an app is marked as "priority," then the subjected notifications will be shown even with the Do-Not-Disturb mode turned on, making it one of the best Android features that Apple iOS users can't enjoy.
3. Pre-Installed Call Recorder
This feature has been available on Android phones for a long time and there is no easy way to do the same on an iPhone as there are Legal implications for recording a phone call. Although there are call recording applications on the Apple App Store, many of them require a three-way call conferencing facility or use a VOIP-based call-back system and you have to pay for each recording.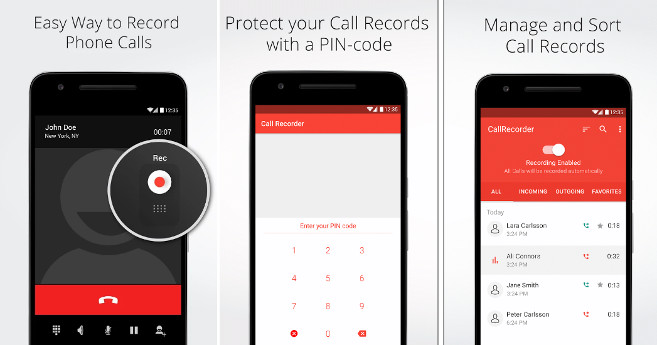 On the other hand, every Android smartphone supports third-party call recording apps while some Android powered phones, like ones made by Xiaomi, comes with built-in call recording feature, which comes in handy when you're conducting a telephone interview, for example, and want to keep a recording for transcription later.
4. Multi-User Mode
Multi-user mode is one of the Best Android Features That Apple iOS Users Can't Enjoy and that too, not just on iPhones but even on iPads, which have a higher chance of being used by multiple users in a household.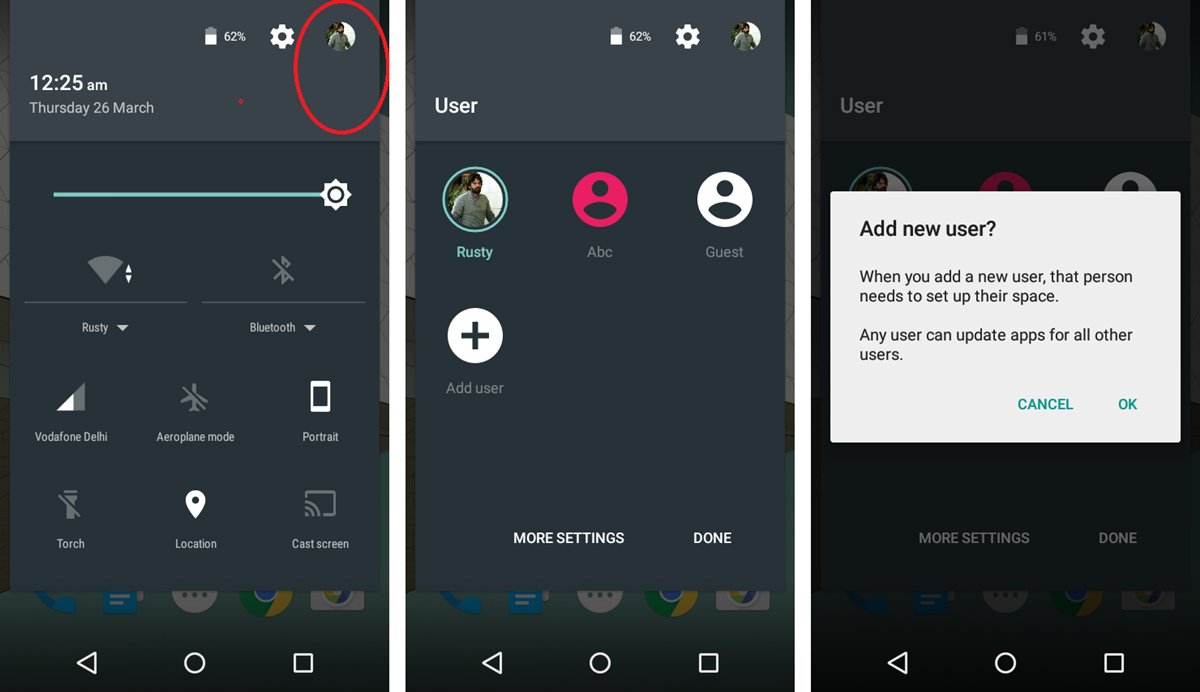 On the other hand, this feature has been a constant since Android 5.0 Lollipop and Google has been providing built-in multi-user mode, just like a Windows or Mac computer. Users can switch from one account to another while each account's data is guarded by pin, password, or a fingerprint. There's also a guest mode for temporary use.
To access this multi-user mode in Android smartphones, users have to pull the notification bar down twice and click the profile icon to change user settings.
However, some manufacturers have removed this full-fledged multi-user mode and have replaced it with their own application, like Private Folder, in the case of Samsung phones, these replacements often aren't as seamless as the Google's implementation.
5. Multi-Window Apps
iPad apps recently gained the ability to run side-by-side after the iOS 9 update and after the introduction of iOS 11 for the iPad, users can not only run multiple apps in a split-screen view but can also have floating app windows to drag around.
However, in iPhones, you don't get this feature. (How sad is this)
On the other hand, Samsung's Android phones with the ability to run two apps simultaneously were first introduced in 2012 with the launch of Galaxy Note 2, which made it an instant hit. Moreover, with the introduction of Android 7.0 Nougat last year, Google has officially introduced split-screen multitasking to the software.
So, if you're watching a live event on YouTube but also want to keep a constant check on your Twitter stream, this feature comes in handy. Moreover, phone screens might have once been too small for running multiple apps, but they're certainly big enough these days.
That concludes our list of 5 Best Android features That Apple iOS users can't enjoy and if the next time some of your friends start gloating about their new iPhones or iPads, make sure to remember these Best Android features to make them jealous.
24th July 2017
Rohan Jaitly