LG G6, one of the most anticipated flagship device this year, has been through plethora of rumors and leaks. Even the company seems to take advantage of the situation as they have teased LG G6 on many occasions.
With 2017 in full swing and so is the the smartphone rumor mill, this year's MWC is definitely going to be a battle never witnessed. It's time to take a good look at all the information we've gathered regarding LG G6, review it, and sort it out neatly for your irresistible self and and convenience.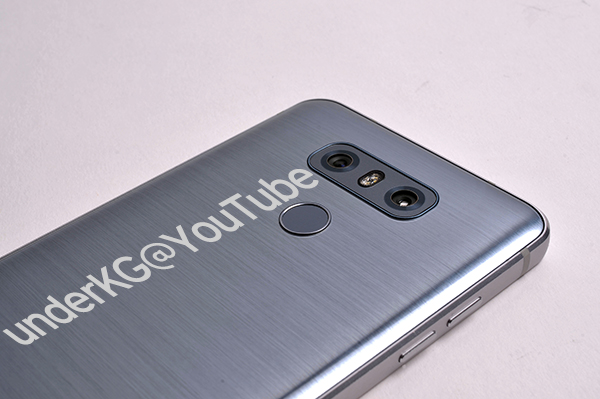 The moment Samsung decided to ditch the event and launch the Galaxy S8/S8 Edge later this year, all the attention has now shifted toward LG and the successor of G5, which witnessed a lukewarm reception last year. But how exactly the LG G6 will look like, what kind of specs will be at offer, when will it be released in the market and most importantly, at what price? If these are the questions you're looking for, the you are at the right place.
We have rounded up all the latest rumors at one place about LG G6 and what we're liking the idea of Samsung Galaxy S8's most fierce competitor. However, keep in mind that most of these are just rumors, and the official product can be subjected to some changes.
Display
Let's start with the display. LG has confirmed that G6 will feature a 5.7 inch display with an interesting 18:9 aspect ratio, which will be a big advantage as most premium smartphones feature 16:9 format. This means that LG G6 will be taller, have a 2880 by 1440 resolution and a pixel density of 564 ppi. 4K display is also a possibility as it can improve LG G6's outdoor virtual reality performance.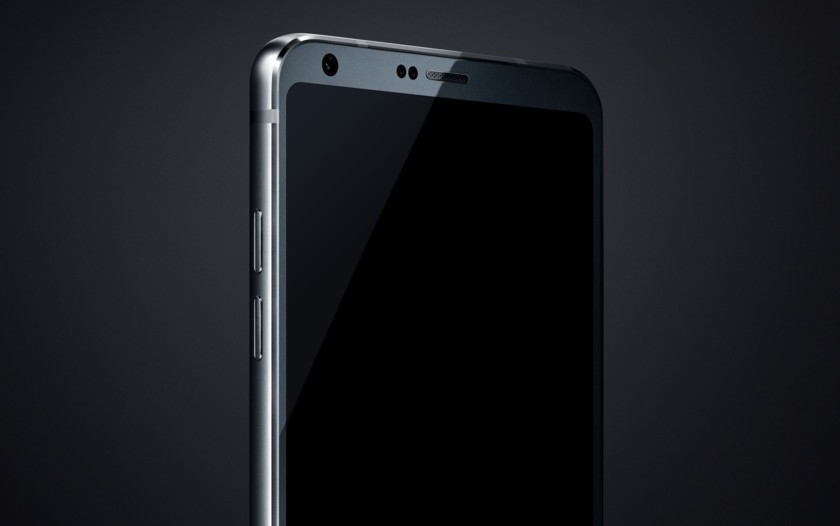 It is also rumored that LG is gearing up for an OLED panel for the smartphone and given the fact that the company already manufactures such panels for TVs and Apple Watch Series 2, the rumor is almost certain. However, another leak have suggested that the tech will not be ready by the scheduled launch, taking LG G6 one step back against the competition.
Design
The LG G5 sported a unibody aluminum build but it wasn't received with standing ovations and fans weren't amazed either. However, LG may be looking to spice things up with the G6. Some reports have suggested that the casing could be made of glass, while others claims some sort of metal polishing technique, as seen in Jet Black iPhone.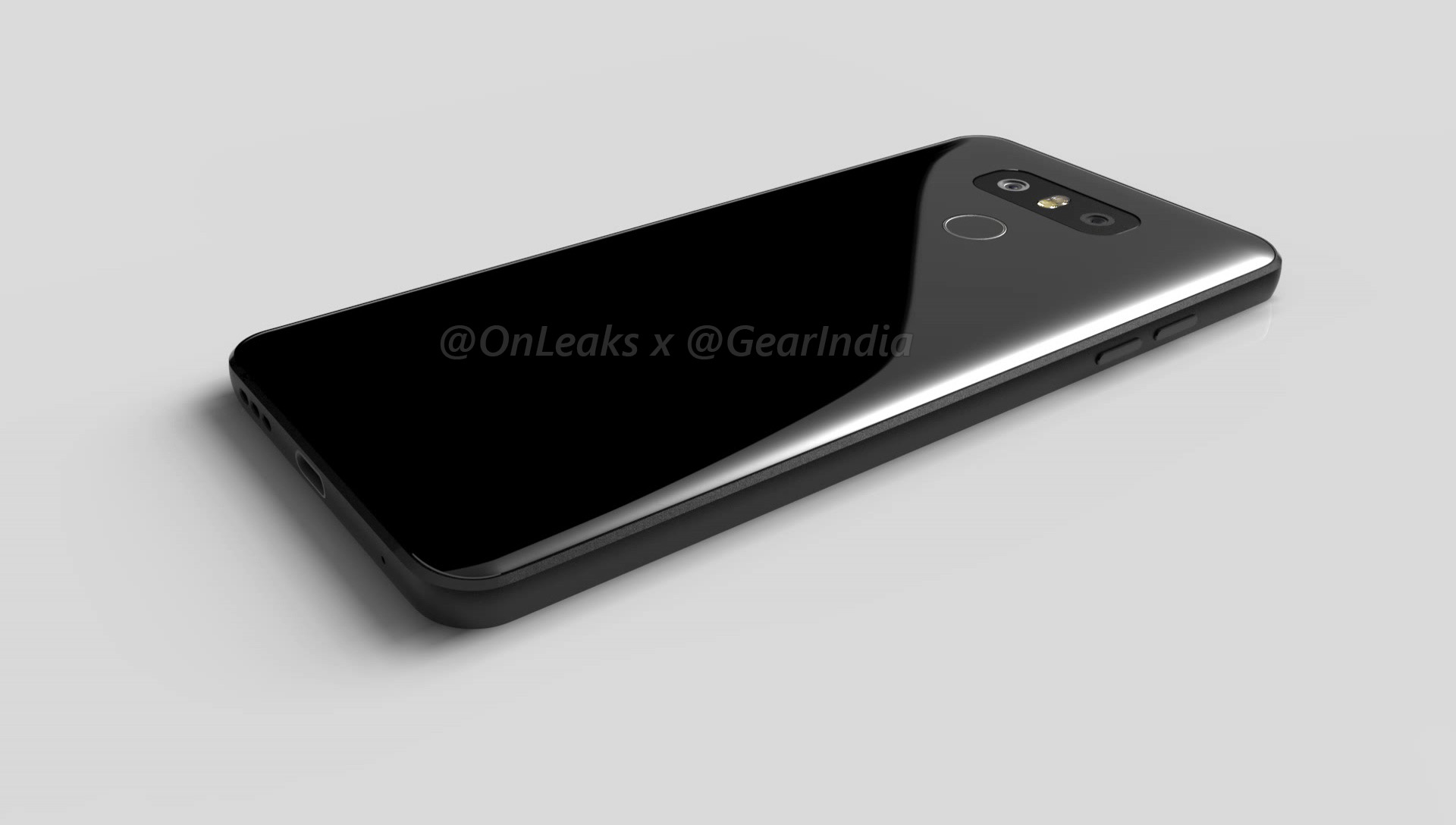 Some other leaks show a non-modular device with a traditional flat screen and LG could shoo away the 'oh-so-trendy' curved displays. Moreover, the fingerprint scanner at the back is rumored to be doubled as a power button. This leak interestingly go with the LG G6 images leaked online last year, that showed an almost bezel less design and sturdy look at every angle.
If the images are to be believed, the volume rockers are on the left, while the SIM card tray sit at the opposite side. A 3.5mm earphone jack and USB Type-C port will give the finishing touch.
Hardware and Software
We are expecting to see the Snapdragon 835 processor coupled with 6GB of RAM, under the hood of LG G6 which will be a standard for all the yet to be launched flagship devices. However, a couple of reports have poured water on our expectations as they suggest that the first device to use the new Snapdragon 835 SoC will actually be the Galaxy S8 and that is the reason why Samsung is taking its own sweet time for the launch. LG on the other hand, doesn't want to play the waiting game and can launch LG G6 with a Snapdragon 821 processor, leaving the V30(to be launched in the second half) to tackle the Samsung Galaxy S8 challenge.
While the G5 came with 32GB, its successor will double that and come with 64GB and if that's not enough for you, expandable memory upto 256GB will be there for your apps, videos, pictures, and other data. Android Nougat 7.0 is also a definitive feature and since LG and Google have been long term partners, you can also expect the Google Assistant in LG G6. however, LG is currently using Amazon's Alexa in some of its smart home appliances and the AI can also feature in this new flagship device.
Camera
The G5 and V20 sported a clever dual camera setup at the back and it is very likely to return in the LG G6 but with some improvisation. The 8MP (wide angle lens)+16MP(primary shooter) at the back worked quite well and coupled with LG's clever camera software, it delivered with exceptional quality.
As for the front shooter, LG G6 may come with some changes. You shouldn't expect a revolution of some sorts, but rather an evolution. According to recent rumors, LG is working on an all-in-one front-facing camera/iris scanner unit, infused with IR light filter, capable of switching between the two functions.
Battery
The LG G5 had a 2,800mAh battery, which wasn't exactly massive but managed to easily last a day with about 10% juice remaining before going to bed. Moreover, Android Nougat 7.0 will help LG G6 to improve the battery life but if the 4K display is introduced in the smartphone, a bigger battery will be a must to stand out in the competition.
USP
A new official announcement by LG has bestowed more insights on G6's audio setup. The company is investing heartily in a quality DAC for the device. The same has been rumored in the past and LG V20's Quad DAC solution and G5's B&O-branded "Friend" module had been received rather well.
The tech in question, Quad DAC, implements four DACs on a single chip, bringing static noise down by 50%, giving more balanced audio experience and bringing down overall distortion to just 0.0002 percent.
Pricing Details
The LG G6 is expected to come with a comparatively lower price tag than its predecessor and will compete in the budgeted premium segment. The big boys, on the other hand will have an other competitors in the form of LG V30.
If the one thing that LG G5 wasn't was 'boring'. It had all the bells and whistles to lock horns with any other flagship device, except the pricing and battery life, however, the company may have learnt from the mistake and from One Plus 3 to iPhone 7, Google Pixel XL and Samsung Galaxy S8, LG G6 is going to set new benchmarks and the competitors have every reason to worry about their sales charts.
Follow us on Facebook, Twitter and Instagram for more updates. Don't forget to like and share. Do tell us your views in the comment box below.