Kado Wallet, undoubtedly the World's Slimmest smartphone charger, has taken the world by storm since its launch at CES 2017 and while Nokia 3310 is bringing back the 90's to the 21st Century, this charger, on the other hand, is making us realise that technology has come a long way and we have realised this fact.
Tech enthusiast like their gadgets to be cutting edge and as ill-suited it may sound, when someone says a gadget with a size of a business card has been launched, our eyes already start to sparkle like a star, just by hearing this. We like cutting-edge tech this much.
Coming back to Kado Wallet, battery life has still been a major bugbear for many smartphone owners despite the availability of brick-sized batteries. Moreover, carrying a charger in our backpack is also a hassle. Ok, it's not that heavy, but going around with those never ending wire like an idiot (pun) is also not the nicest thing to do.
So what should we do? If this question was asked even a month before today, most of us would have gone for a power bank, but with this, we still would have faced the problem of carrying one with us or the power backup will definitely come to an end at some point of time.
And here comes Kado Wallet. This unbelievably small and portable charger, in the truest of forms, is the answer to every question. For starters, it measures same as a business card and has the thickness equal to a stack of three plastic cards (0.2 inches).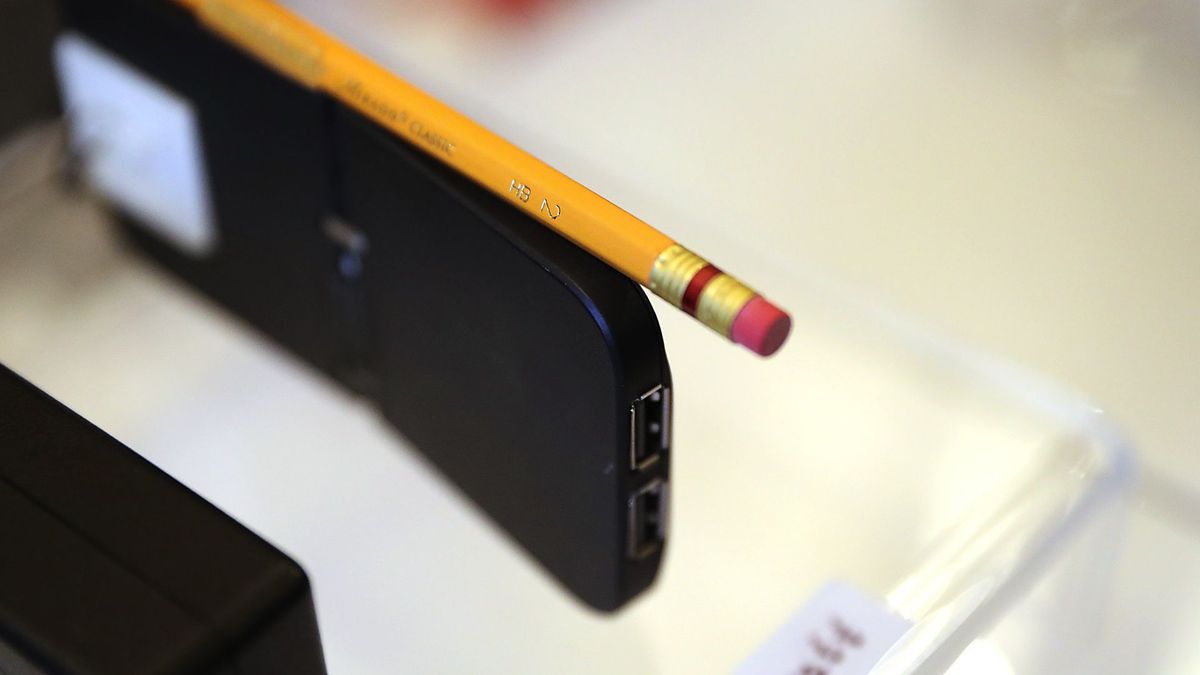 The Kado Wallet comes with a 2-foot-long Lightning wire, supports MicroUSB and USB Type-C cable, but that's not all. When you slide the charger apart from the middle, a USB port magically appears to connect your smartphone for data transfer and another device for charging, directly. How come, well the charger also acts as a card holder, amusing right? The maximum power output is 10 watts, so Kado Wallet will come with some of the latest quick charge capabilities.
There is also a 70 watts variant named Kado Sleeve with 6.5-foot-long Lightning wire for laptop and heavy battery charging and is just 0.3 inches thick.
https://www.youtube.com/watch?v=zKCQBv_FRxA&utm_source=inshorts&utm_medium=inshorts_full_article&utm_campaign=inshorts_full_article
( Video Courtesy: Kado Thin Technologies )
Kado Chargers are yet to be launched in the retail market with an expected price tag of $50 and $99 for Kado Wallet and Kado Sleeve, respectively.
Follow us on Facebook, Twitter and Instagram for more updates. Don't forget to like and share. Do tell us your views in the comment box below.