India just had a successful launch of IRNSS-1G today and with the launch, we entered the exclusive club of the countries who have their own satellite and navigation system. ISRO once again made our country proud. Their workhorse PSLV launched vehicle in the XL configuration which lifted off at 12:50 pm from Sriharikota. The vehicle had a 1,425 kg satellite within the payload fairing.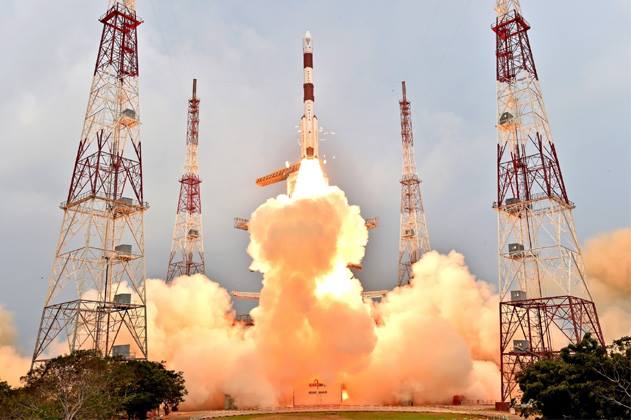 The satellite was separated and injected into the transfer orbit after 20 minutes and 19 seconds of the launch at an altitude of 497 km above the surface of the earth. The satellite will later be raised in orbit and will take place in a geosynchronous orbit to complete the constellation.
Indian armed forces will find their accurate positions in the battlegrounds with all the satellites in place. They will also be able to find the ammunition and missiles deep into the territory of the enemy. The extended range of 1,500 km of the system beyond the borders will help them in the navigation.
The system will also be helpful in the civilian navigation for Ships and Aircrafts. It will also be used with visual and voice navigation for drivers, hikers and travellers. The system can be integrated into phones for everyday uses. Civilian applications like disaster management,fleet management, mapping, and vehicle will also be able to use the navigation provided by the system.
The IRNSS satellites would be stabilised as a constellation in next three to six months and after the signals and performance will be verified, the system will put to use. There are already two spare satellites that are kept ready to be flown in an emergency.  In Bengaluru, a full-fledged ground control has been put into place and tracking stations are established across the country.
Follow us on Facebook, Twitter and Instagram for more updates. Don't forget to like and share. Do tell us your views in the comment box below.
28 April, 2016
Avni S. Singh