iOS 11 was recently announced by Apple during the Worldwide Developers Conference 2017 among other big announcements like iPad Pro 10.5-inch, HomePod with Apple's new Siri Speaker and new Macs as well. However, iOS 11 is the one that will impact Apple's current standing in the market as this new iOS update will carry its magic to the upcoming iPhones as well as iPads.
The iOS 11 update is a giant and monumental leap as it brings along a slurry of new features that are expected to make user experience a lot better than last year's iOS 10. Moreover, iOS 11 is going to be an essential element in the future of Apple products and it is touted to open up amazing possibilities for the future of games and apps.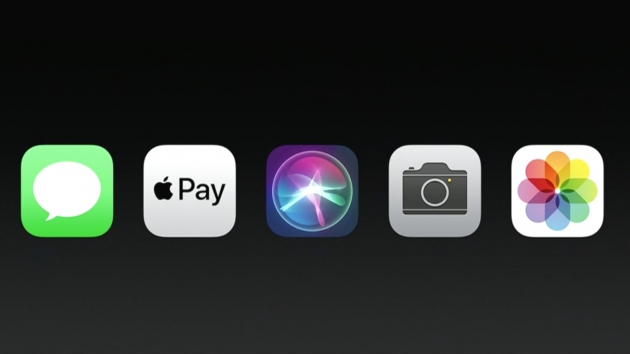 iOS 11 is said to be the biggest update in the history of this operating system and while Apple has launched the beta version, the full upgrade being on the cards later this year (maybe with the next iPhone), it still has a lot to offer in terms of functionality. Most importantly, with the numbers of Android users being on the rise in the last 12 months, iOS 11 is Apple's answer to the declining sales and this might reincarnation the age old rivalry between the two operating systems. How? Let's take you to the world of iOS 11.
Here are the 7 iOS 11 features that Android users are going to miss for a long time.
1. Spam Message Filter
We have been used to the spam option in our Gmail accounts which sometimes work as a time savior for us. The iOS 11 update has also joined the bandwagon and while talking about the new operating system, Apple said that iOS 11 will utilizes machine learning for the incorporation of the spam message filter in its devices.
2. Native Screen Recording
Gone are the days when taking a screenshot gave you thrills and Apple with the new iOS 11 update, allows users to natively record the contents, including videos, of their device's display and that too with an option of external voice input, also making it possible to create GIFs.
Some might think that there is nothing new about these feature as Samsung's flagships are already capable of this, but you need to get your facts right. It's because of Samsung's own UI and this feature doesn't come with basic Android.
3. Messages Sync Across Devices (iCloud Syncing)
Yes, the updated Messaging app in iOS 11 has iCloud support which means that all messages can be synchronized across all Apple devices, registered on the same ID. Messages will automatically sync when a user sets up a new phone, and he deletes a saucy message on one od the devices, it'll disappear everywhere. Google's Android Messages application still doesn't have this feature.
4. The Money Game (Apple Pay)
Apple's mobile payments app, Apple Pay, will support person-to-person payments/transactions after the iOS 11 update. The app will be integrated into iMessage itself (transactions via simple text messages) and will make itself a one-stop solution for sending as well as receiving money by a mere fingerprint authentication of the users. Also, iMessage would intelligently notify users to make a transaction within the app itself.
Your payments will be collected in the new Apple Pay Cash account and you can even tell the beloved Siri to pay for something using the credit or debit cards registered in the Wallet. Also, just to be clear, you can also transfer amount from Apple Pay Cash to your bank account.
5. Drag-And-Drop Support
On iOS 11 you can drag images, URLs and text between apps in split-view, which we think is going to an iPad-only feature due to its sheer size, however, if incorporated in iPhones, it is going to be one of the best updates for Apple's smartphone users. Just imagine, how easy our lives would be if we are able to move text from Safari browser to a Word document or vice versa.
6. Real Time Language Translation
Thanks to machine learning and artificial intelligence, Apple's Virtual Assistant, Siri will be able to translate English into five different languages namely Chinese, German, French, Italian and Spanish, in real time during conversations.
7. Setting-Up A New Device Is Now Easier
The iOS 11 comes with another mind blowing feature which literally is the best of all. Users will now be able to set up a new iOS powered device by simply keeping it close to the old one. Not much has been revealed about this feature but Apple's official statement read, "Just hold your new iPhone or iPad near an iOS device or Mac you already own, and many of your personal settings, preferences and iCloud Keychain passwords are quickly and securely imported. Or in technical terms, easy-peasy."
The iOS 11 update will be rolled out sometime around September and will support iPhone 5S, iPad Mini 2, sixth generation iPod and all other devices from the respective categories launched after them.
Which iOS feature you liked the most? Share your thoughts in the comments section below.
7th June 2017
Rohan Jaitly