The world of indie gaming is an exciting and ever-evolving landscape, where passionate developers and innovative storytellers come together to create unique and memorable gaming experiences. With a focus on creativity, innovation, and originality, indie games have captured the hearts of gamers worldwide and left a lasting impact on the industry. In this article, we'll explore the fascinating world of indie gaming, highlighting hidden gems and success stories, while examining the influence they've had on the gaming community and beyond.
I. The Rise of Indie Gaming
The rise of indie gaming can be attributed to several factors, including advancements in technology, the growth of digital distribution platforms, and the increasing accessibility of game development tools. These factors have provided independent developers with the resources and opportunities to bring their visions to life, ultimately resulting in a diverse range of games that cater to various interests and preferences.
II. Hidden Gems in the Indie Gaming World
1. Hollow Knight (Team Cherry)
Overview: Hollow Knight is a beautifully hand-drawn action-adventure game that takes players on a journey through a mysterious, interconnected world filled with challenging enemies and intricate puzzles.
Accolades: The game has received numerous awards and nominations, including "Best Platformer" and "Best Indie Game" at various events and publications.
2. Celeste (Matt Makes Games)
Overview: Celeste is a challenging platformer that tells the touching story of a young woman named Madeline as she ascends the titular mountain, facing her inner demons along the way.
Accolades: Celeste has won several awards, including "Best Independent Game" at The Game Awards 2018 and the "Audience Award" at the 2018 Independent Games Festival.
3. Papers, Please (Lucas Pope)
Overview: Papers, Please is an innovative puzzle game that places players in the role of an immigration officer tasked with reviewing documents and making life-changing decisions for the citizens of a fictional dystopian country.
Accolades: The game has garnered numerous awards, such as the "Excellence in Narrative" and "Seumas McNally Grand Prize" at the 2014 Independent Games Festival.
III. Indie Success Stories
1. Minnecraft (Mojang Studios)
Overview: Minecraft, originally developed by Markus Persson (aka Notch), is a sandbox game that allows players to build and explore virtual worlds made up of blocks, fostering creativity and collaboration.
Impact: With over 200 million copies sold and a dedicated fanbase, Minecraft has become a cultural phenomenon and a testament to the potential of indie gaming.
2. Stardew Valley (ConcernedApe)
Overview: Stardew Valley, developed by a single developer, Eric Barone, is a farming simulation game that invites players to restore their grandfather's dilapidated farm and build a thriving life in the countryside.
Impact: Stardew Valley has sold millions of copies worldwide and has inspired a resurgence of interest in the farming simulation genre, paving the way for similar titles.
3. The Witness (Jonathan Blow)
Overview: The Witness is a critically acclaimed puzzle-adventure game developed by Jonathan Blow, creator of the groundbreaking indie game Braid. Players navigate a mysterious island, solving intricate puzzles to uncover the story.
Impact: The Witness has been praised for its innovative puzzle design and storytelling, proving that indie games can compete with AAA titles in terms of quality and impact.
IV. The Future of Indie Gaming
The success of indie games, both critically and commercially, has undoubtedly influenced the gaming industry as a whole.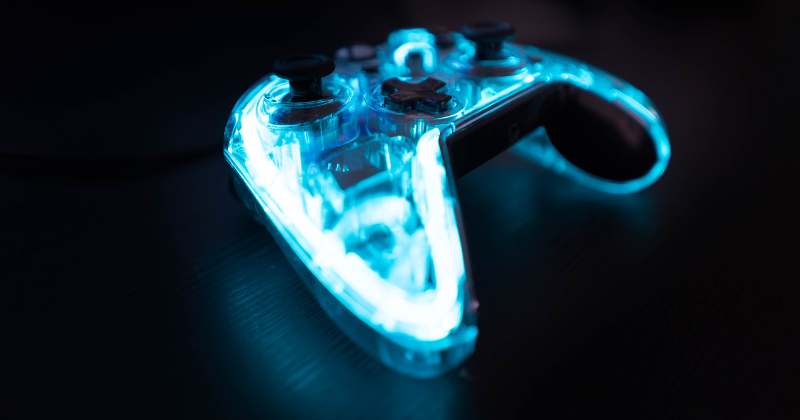 As developers continue to push the boundaries of creativity and innovation, we can expect even more groundbreaking titles and unique gaming experiences in the future. Here are some trends to watch for:
Greater diversity in storytelling and representation: Indie games often tackle unconventional themes and feature a more diverse range of characters, contributing to a more inclusive gaming landscape.
Collaborations between indie developers and major studios: As indie games gain recognition, major studios may increasingly collaborate with indie developers to capitalize on their creativity and unique perspectives.
The growth of indie game showcases and awards: Indie game events, such as the Independent Games Festival and IndieCade, will continue to grow in importance and influence, further highlighting the best and brightest of the indie gaming world.
Increased support from digital distribution platforms: Platforms like Steam, itch.io, and the Epic Games Store are crucial for the visibility and success of indie games. As the indie gaming scene continues to thrive, these platforms will likely continue to bolster their support for independent developers and their creations.
Also Read: The Evolution of Gaming: A Brief History and Future Outlook
Conclusion
The world of indie gaming is a vibrant and diverse landscape, filled with hidden gems and inspiring success stories that have shaped the industry. By championing creativity, innovation, and originality, indie games have captured the imagination of gamers worldwide and left an indelible mark on the gaming community. As the future of indie gaming continues to evolve, we can look forward to an ever-growing array of captivating experiences that challenge conventional norms and redefine what it means to be a video game. So, dive into the world of indie gaming and discover the unique, unforgettable adventures that await.