How well you work is often said to be related to the people that surround you and the place you are working at, and over the last couple of years, a positive work environment has become an important factor, other than scope, for the youth as creativity prospers in the happiest and most productive workplaces.
In recent years, working for companies with cool working environment has become a badge of honor and tech giants like Google and Facebook have become the most preferred organisations to work for, however, Google, with its Google Offices aka Googleplexes, have been leading the years for consecutive years by being named as the best place to work by Fortune magazine.
Google Offices harbor some of the finest talents from around the world and their need to come up with something different every now and then as well as re-defining technologies while holding together the empire Google Inc. has built over the years, is never an easy task and that is why the employees at Google Offices are paid millions of dollars. But this is the era of self-satisfaction and money alone never drives a person to give his best for the company. And that is what Google Offices are designed for.
While most of us 9-to-5ers deprive ourselves in boxy, fluorescent-lit cubicles and feel lucky to have a snack machine and a decent salary, employees at Google offices are zooming around on scooters, playing on their indoor golf courses, slipping down tube slides, and are gloating about the 'awesomeness' of Google offices.
Employees at Google offices worldwide enjoy well-publicized as well as fantastic benefits like in-house massage rooms, free unlimited food, fabulous parties, and retreats. The physical working space is definitely a perk of the job, too and moreover, different Google Offices aka Googleplexes have their own unique style and culture which is appropriate to the location, making Google Offices a truly unique concept.
Here Are 10 Pictures That Prove Google Offices Are The Best Place To Work
1. Google's Ontario office has a cool, modern blue library which full of books and has its own fireplace. What's even cooler is the fact that there is a hidden door behind the shelves.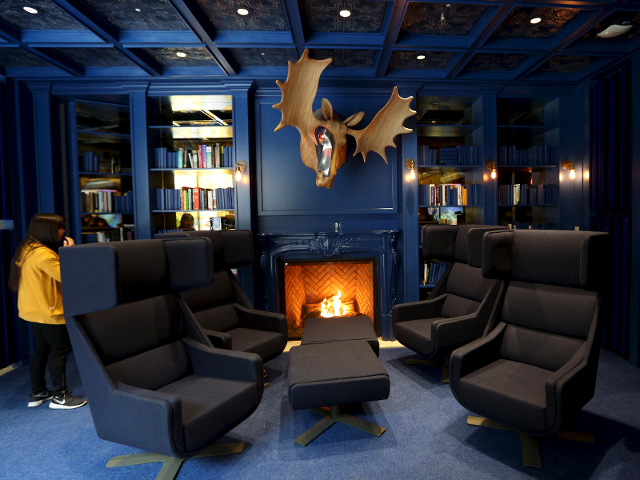 2. The same office has a full-fledged indoor rock climbing wall.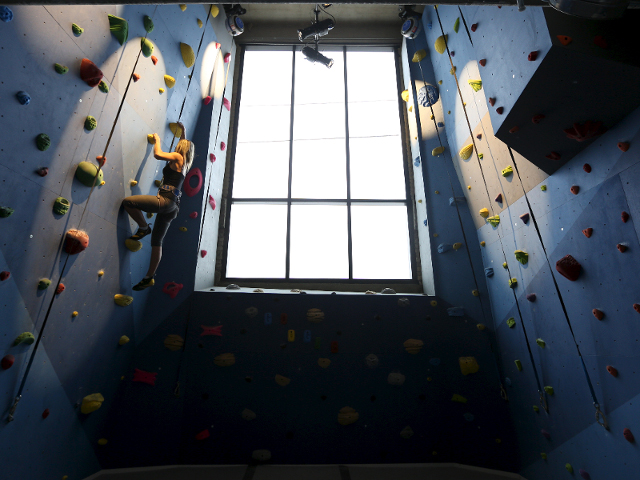 3. Google's DC office has a Google Map but not on a wall or a projector, it's printed on the floor.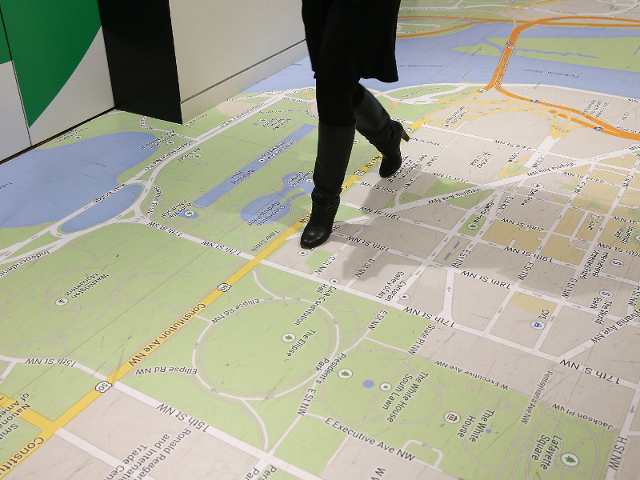 4. The New York City Googleplex is so big that employees need a scooter to go from one point to another.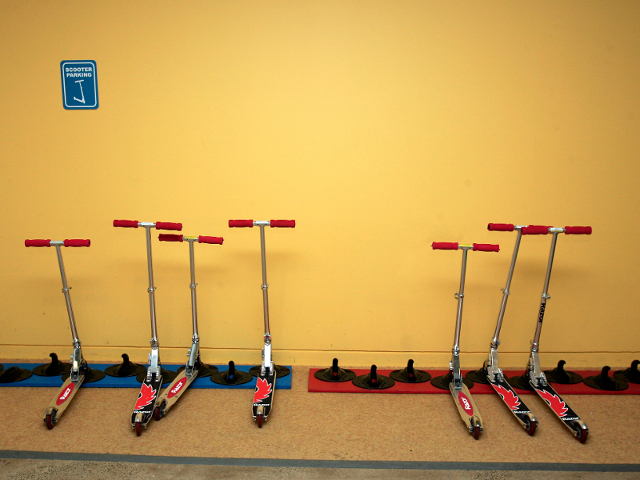 5. Every Google Office Has Nap Pods for those power naps.
6. The Switzerland Office has a couple of igloos for both official as well as unofficial meetings.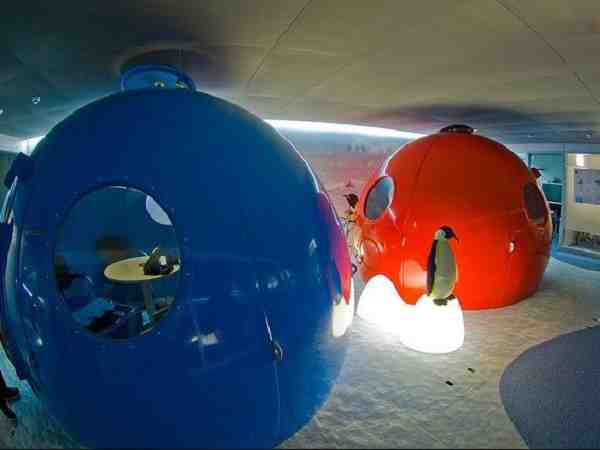 7. Mountain View Google Office has a lap pool as well as on-campus sand volleyball court on the campus.
8. Google's Mountain View office also has a bowling alley.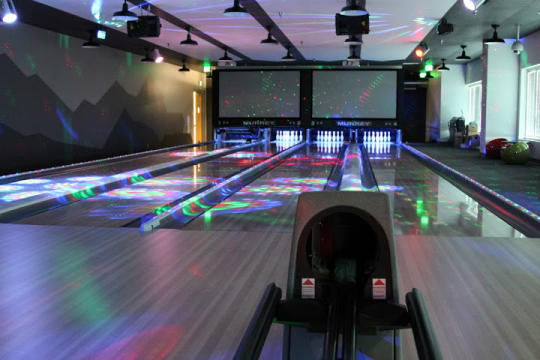 9. The cafeteria of Google's Washington Office.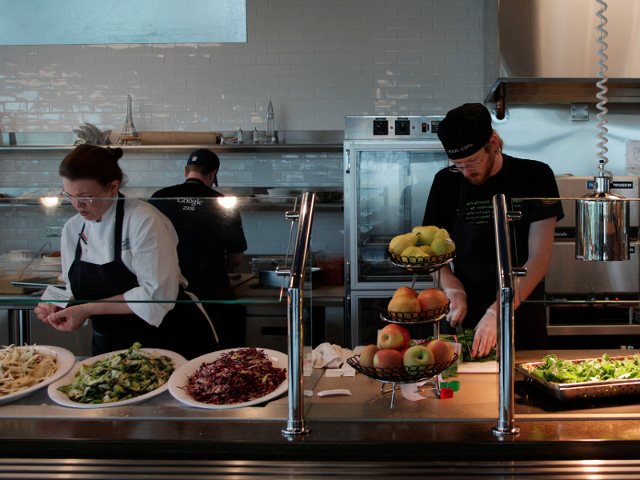 10. Toronto Googleplex has a miniature golf course on the roof.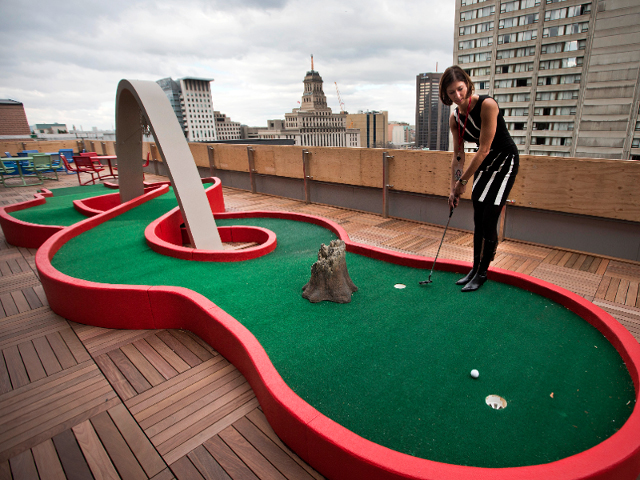 These are just some of the pictures that prove Google Offices are the best place to work as it provides a perfect stress-free and creative environment for the employees. However, one needs to keep his/her in check to be a part of this family and as long as the work is being done on time, you can enjoy other creature comforts like a full-fledged arcade, movie stations and even an in-house gym.