In days when cellular service providers are coming up with data usage caps, saving your cellular data seems to make a lot of sense. But since most of us are on a 'smart' phone-pedigree, we do like the idea of keeping a couple of apps running in the background or live notifications from social media portals.
However, when we do try and save some data by putting a manual cap of the internet usage, every single application gets disconnected and this is how we feel as well, 'Disconnected To The World'.
Knowing how the smartphone world works like, especially in the Android space, here comes Google with an app called 'Datally' to let you understand, control and save your cellular data. For the unknown, Google Datally was earlier launched in a beta version and with another name, Triangle, however, while its transition from beta to a full-fledged app, the name has been changed to Datally.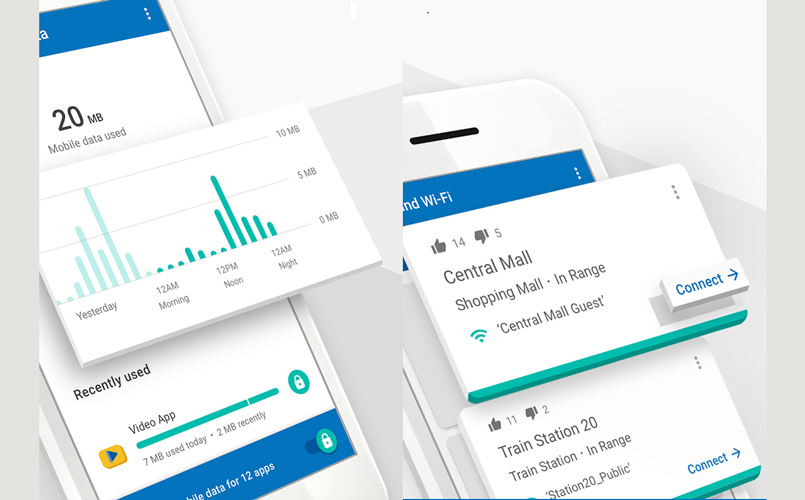 For a long-time Android user, Google Datally might not offer anything new but the fact that all your data-saving options will be available at the same place but that's not all. Users will also receive recommendations via notifications on how to save data and which app is consuming way more than it should.
On that note, here are the special features that Google Datally comes with that somehow makes a lot of financial sense.
1. Understand Your Data Usage: Google Datally allows users to understand their cellular data usage by reviewing their daily, weekly and monthly consumption reports in order to come up with usage patterns.
2. Control Data: There's a big Data Saver bubble in the Google Datally app to block background data usage and you can select which app should get background data or which one to block while on mobile data.
In addition to that, users get to track their real-time usage of every single app as a bubble showing data usage patterns appears every time a particular app is opened.
3. Save Data: If you need more, there is an option to track nearby Wi-Fi networks which also provides commentary on their network-quality.
Watch Google Datally's Introductory video here.
Datally has been released as a part of Next Billion Users initiative by Google, whose main focus is to make Google products more usable as well as practical in countries that suffer from limited mobile connections and availability of mostly lower-end hardware.
While Google Datally is now globally available via Google Play Store for smartphones running on Android 5.0 Lollipop or above, it will take up only 6MB of your storage.
For many people, especially in certain parts of the world, cellular data is an expensive commodity and if you're someone who likes to keep a check on exactly which part of your allowance is going where and then take control of it, Google Datally is the app for you.