GoPro Fusion 360-Degree Camera has finally been unveiled by one of the biggest video camera makers in the world and man, this is going to be a never ending treat for all budding filmmakers out there. The GoPro Fusion 360-Degree Camera is capable of recording 5.2K videos at 30 frames per second.
GoPro has been the most preferred company for budding filmmakers, especially Vloggers, and considering the ever so increasing popularity of the latter, GoPro Fusion 360-Degree Camera is going to be the ultimate buy for many of them. Fusion is going to step up in a market that Korean Giant Samsung is already exploring but being capable of capturing VR and non-VR videos and photos, GoPro Fusion 360-Degree Camera will definitely have an upper hand here.
If you want to take a non-VR picture or video, you can use its 'Over Capture' feature which punches out the preferred composition from a spherical image. GoPro founder and CEO Nicholas Woodman said, "Fusion is just that, the ability to capture every angle simultaneously…as though you had six GoPro cameras fused into one". Yes, you read it right, six freaking cameras.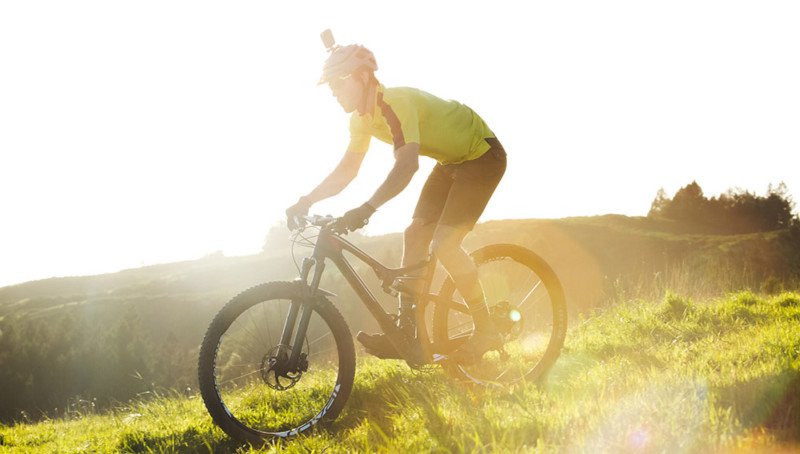 The company has decided to stay mum about detailed specifications but one thing for sure, even with this little insight which means that GoPro Fusion 360-Degree Camera essentially lets you select the best framing after recording and capturing pictures, makes it the best offering in the market.
If it's a GoPro then it has to have the rugged quality and that is where GoPro Fusion 360-Degree Camera will stand out. Like every product of the GoPro lineup, the Fusion will be easily mountable and the focus on durability can not be questioned here. Which means that you'll be able to take Fusion to the places where other 360-cameras can't even think of. For instance, while skydiving and getting a close up with lions with letting the people know the area behind you, where you will be running of matters get out of hands.
Moreover, in order to get your hands on GoPro Fusion, you will have to apply for a pilot program in which the company will be working with selected partners, including brands, agencies and content professionals, to test its new product before a full rollout. A commercial release of the new 360-degree is expected to take place towards the end of 2017 and we're yet to know the price of the camera.
GoPro is planning a limited commercial release by the end of 2017, making it hard to get your hands on the latest GoPro Fusion 360-Degree Camera. So, if you think that you are a professional at this, do register for the pilot program.
Details on pricing and other specifications will be revealed at launch but it will definitely going to cost you more than any camera from the Hero series.
P.S A 360-Degree Camera, which allows choosing the shots we want, sounds like the perfect action cam!!