For all Bose fans out there, starting today in India., an automatic software update will bring the Google Assistant to all existing Bose smart speakers and soundbars, and another about to launch. The Google Assistant joins Amazon Alexa for voice-control of smart-home devices, and instant access to millions of songs and podcasts, help, information, and more. In addition to both personal assistants, Bose smart speaker owners can use Apple AirPlay 2 for simple streaming from Apple devices.
On the other hand, the new Little Bose Smart Speaker aka Bose Home Speaker 300 will be made available in India via Amazon.in, while pre-orders for the device will begin from 22 August 2019. The Bose Home Speaker 300 will be available for purchase starting from 29 August 2019. Weighing a mere two pounds, and measuring just over 6" tall x 5.6" wide x 4" deep, the 300's acoustic package delivers powerful bass and true 360-degree sound — unlike conventional smart speakers that deliver a narrow beam of audio based on what they're facing, the Bose Home Speaker 300 is wrapped in a beautiful aluminum design, is compatible with all other Bose smart speakers for multi-room listening and will retail for Rs. 26,900.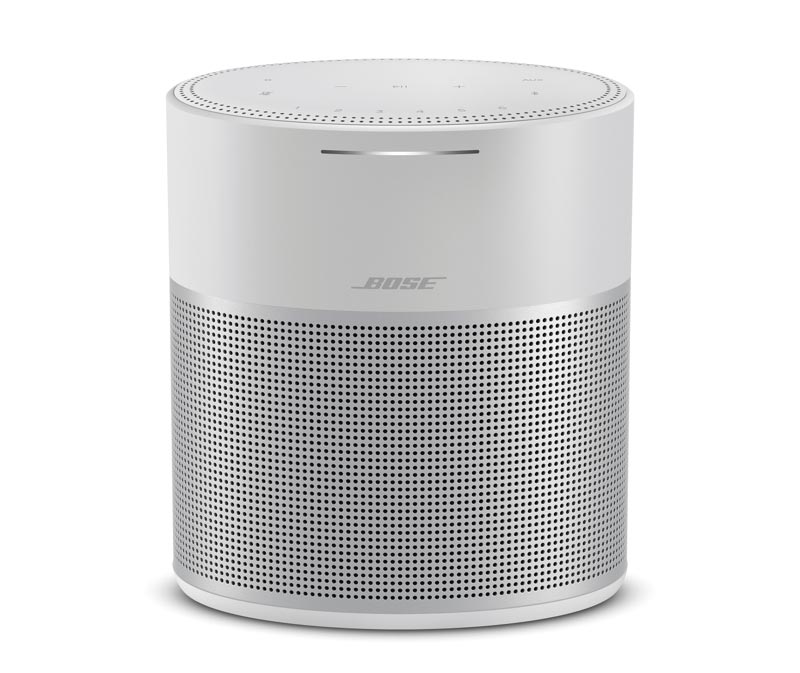 Bose Home Speaker 300 will be sold directly from Bose stores, Wholesale Trade Partners and online through Amazon.in.


The Growing Bose Smart Speaker Family
The Bose smart speaker family now includes two speakers —the Home Speaker 500 and 300; and two soundbars —the Soundbar 700 and 500. Each of them works brilliantly alone and seamlessly together, combine size-defying audio performance with superior voice pick-up —and with the Google Assistant joining Amazon Alexa and Apple AirPlay 2, they keep getting better with time.
How to use Google Assistant on your Bose speaker or soundbar?
If you already own one of these Bose smart speakers or sound bars, it's easy to get the Assistant set up. Your speaker and soundbar will automatically receive a software update introducing the Google Assistant as a voice assistant option. You can go to "Voice Settings" for the device in the Bose Music app, select the Google Assistant and follow the guided setup process.
On the other hand, if you are purchasing a Bose smart speaker for the first time, you'll be able to select the Assistant right at set up. "With our collaboration with Bose, we hope you enjoy your new home audio with the helpfulness of the Google Assistant," said Google in a blogpost.