With our ever so busy lifestyle, keeping a track of our health is difficult. Without proper sleep, binge eating habits and sedentary lifestyle many people are turning obese rapidly. Obesity has reached epidemic proportions in India with the country on track to own the title of 'diabetic capital of the world' by 2025 as suggested by CNN report. A good diet paired with at least 7000 steps a day is needed to have good health. These 10 best fitness trackers in 2020 will track your daily activities, monitor your health and motivate you to become fit.
Here is the list of 10 best fitness trackers in 2020
10. Fitbit Charge 3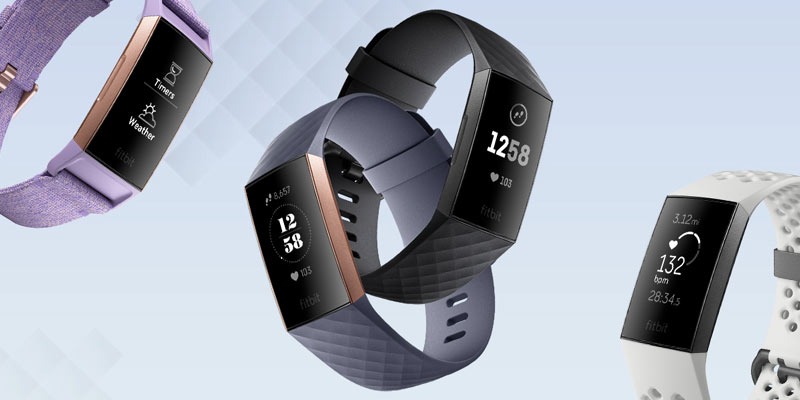 The Fitbit Charge 3 is undoubtedly the best fitness tracker in the list of 10 best fitness trackers. It has a robust design and is comparatively lightweight than the charge 2, water-resistant, has an accurate heart rate tracker and a good battery life.
The display, unlike other fitness trackers, is not coloured and there is no built-in GPS either. The best part of Fitbit trackers is the Fitbit app that is available with them.
9. Amazfit Bip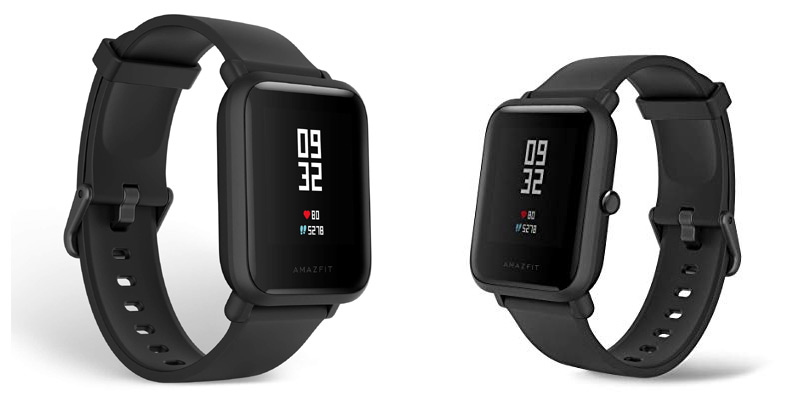 The Amazfit Bip looks more like a smartwatch, one can even mistake it for an Apple watch looking at its design. The fitness tracker comes loaded with tons of features such as GPS, a heart rate monitor, sleep tracking, multi-sport tracking and VO2 Max feature.
This lightweight fitness tracker has a smartwatch inspired design paired with strong battery life and always-on display. It is one of the best fitness trackers one can buy.
8. Xiaomi Mi Band 4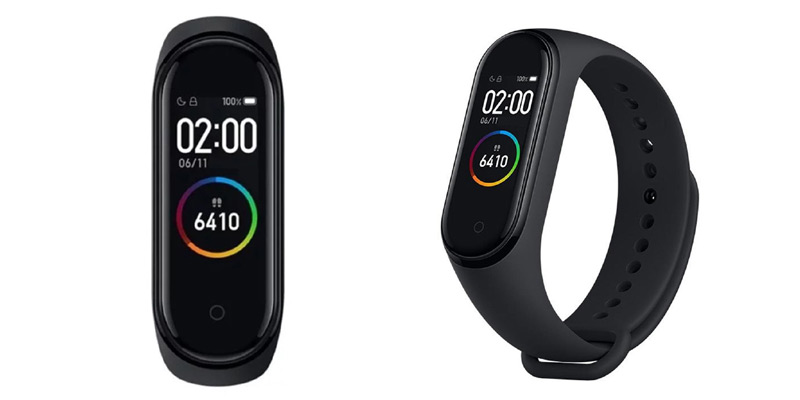 Xiaomi has for long been associated with delivering feature-packed products at an affordable price and the Mi Band 4 is no exception. It is one of the cheapest fitness trackers in the market but the fitness band does not compromise on features.
Mi 4 Band has a few great perks like a heart rate monitor, capacitive touchscreen, connected GPS and a strong battery life that can go on for more than 20 days on a single charge.
7. Samsung Galaxy Fit
If you are a sports enthusiast looking for a robust fitness tracker, then Samsung's Galaxy fit is the best fit for you. The device is water-resistant up to 50 metres and is complaint with military-level durability standards.
The Galaxy fit monitors your heart rate, stress level and sleep, but it misses out on GPS tracking. Galaxy fit has the provision of automatically tracking six workouts that are walking, running, cycling, elliptical, rowing and dynamic workout.
With the help of Samsung Health mobile app, one can manually select a workout from a list of over 90 workouts. All these features, robust build quality and Samsung's brand value make this fitness tracker as one of the 10 best fitness trackers in 2020.
6. Honor Band 5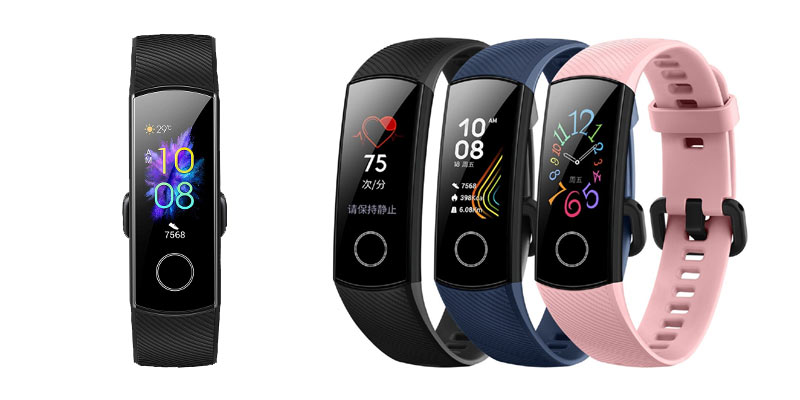 According to a report by the Business World, Huawei as a brand has a bigger market share of 15.8% than Apple at 12.1%. The Chinese giant is known for rolling out new technologies in their gadgets.
Huawei Honor Band 5 is a successful upgrade to the Honor Band 4 with improved fitness features in many areas such as a coloured touchscreen, sleep and exercise monitor and stronger battery life.
5. Garmin Vivosport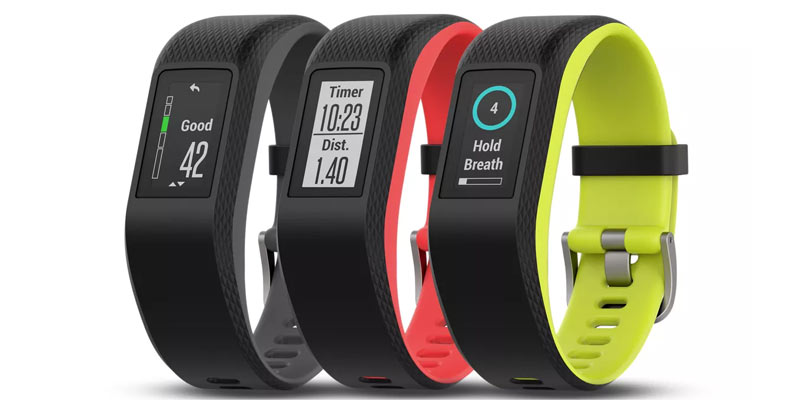 Unlike other Garmin products, the Vivosport is not an expensive purchase. Though it is not as stylish as the other Fitbit products, the Vivosport does not compromise on quality and offerings.
The band comes loaded with features like a built-in GPS, heart rate tracker, activity tracker and a coloured touch screen along with good battery life. It is Water Resistant as well which is good for athletes making it one of the 10 best fitness trackers in 2020.
4. Fitbit Inspire HR
People who are considering the Fitbit Charge 3 but find it costly, can undoubtedly go for the Fitbit Inspire HR which is available at a comparatively cheaper price but offers almost identical functionalities with just a few exceptions.
Since the fitness tracker is cheaper than its sibling it lacks some functionalities such as swim tracking and Fitbit Pay integration which is quite understandable for the price it is being offered at.
The Fitbit HR is a capable fitness tracker that offers many great features and provides you with access to all of the Fitbit's top-end services.
3. Huawei Band 3 Pro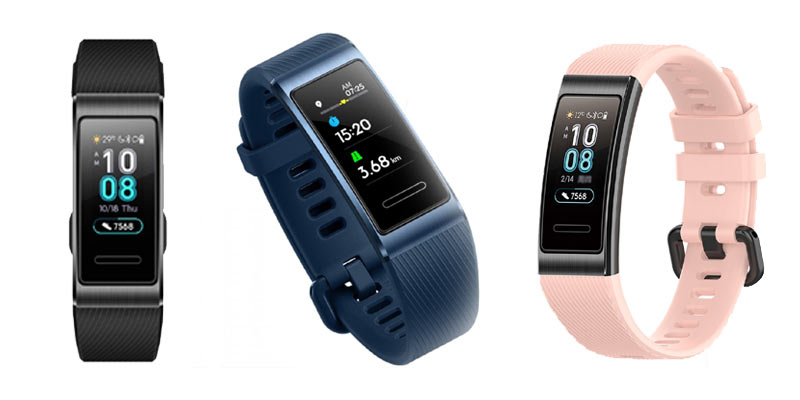 The Huawei Band 3 Pro is one of the best fitness trackers you can buy on a strict budget, it offers some amazing features considering the price it is offered at.
The Huawei Band has one of the most accurate heart rate monitors. For those who are stepping into the world of fitness tracking, this band is a great start
2. Garmin Vivosmart 4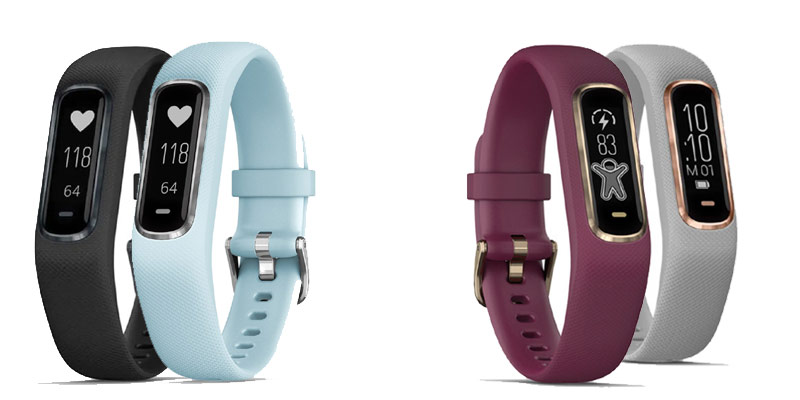 Another great offering from Garmin is the Vivosmart 4. The screen on this band is bigger than other Garmin products with a bigger battery and the device can easily last up to a week before needing to charge again.
One unique feature this band offers is the 'body battery'. This feature informs you when exactly is the best time to exercise depending on your energy reserves. This approach could help your body to recover better after a workout.
1. Apple Watch Series 5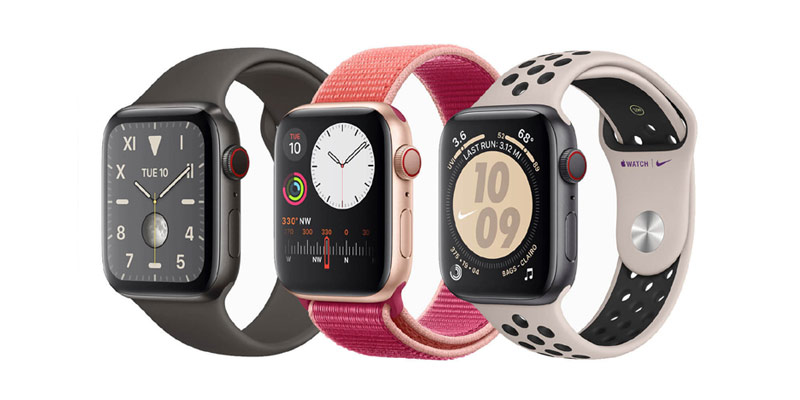 The fifth generation of Apple watch is packed up with features like built-in ECG, GPS, an always-on display and a bigger battery life than its predecessors.
Last year it was reported that Apple watch saved the life of its user by alarming his son about his increased heart rate that was an indication of a heart attack he was about to have.
The only downside of the Apple watch series 5 is its exorbitant pricing, no native sleep tracking although third-party apps are present for the same and a huge drawback is the non-compatibility with android smartphones. Yes, Apple watch series 5 can only be used with iPhones.
No doubt, in Apple Watch 5 coming in as the best fitness tracker in the list of 10 best fitness trackers in 2020.
These are the 10 best fitness trackers available in the market today. Which one are you going to buy?