India has the second largest telecommunication network in the world on the basis of total number of telephone users and due to this every big player of this industry in the world has established its clientele in India resulting in an increase in competition among the industry players.
India has the world's third largest internet user-base and according to Department of Telecommunication of India(DoT) India had 302.35 million internet users till March 2015 which has resulted in increased demand for cheaper price rates for these services.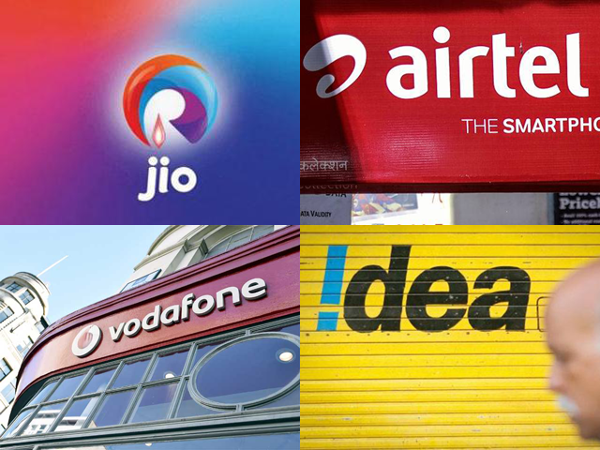 Some of the reputed mobile network operators in India are as follows:
| | |
| --- | --- |
|   Operator Name |  Subscribers  (in Millions) |
|         Airtel |     250.73 |
|    Vodafone India |     197.38 |
|     Idea Cellular |     174.23 |
| Reliance Communications |     98.70 |
Infotel Broadband Services Limited now owned by Reliance Industries has studie the market carefully and has launched its Jio services which have rattled the foundation of the market leaders in this industry.
Its launch affected the other companies severely and same can be seen in the following data:
1. Idea cellular share's value was valuated the lowest in last 52 weeks.
2. Bharti Airtel shares lost 9% of their value.
3. Reliance Communications lost around 1.5% of their share value.
4. Bharti Airtel lost approximately 9800 crores and Idea Cellular lost almost 2450 crores in market capital.
Plans of other companies to tackle Reliance Jio
1. AIRTEL 4G
With their new scheme, users have to pay Rs 1498 upfront, and only then you can avail the 1GB for Rs 51 offer. When you compare this offer versus industry norm of Rs 250-plus plans, this essentially translates into 30 percent saving for someone using 1 GB per month data and 37 percent for 2 GB a month users.
2. VODAFONE 4G
Vodafone also revised its 3GB 3G/4G monthly recharge pack. Earlier a Rs 650 plan came bundled with 3GB data, but now you get 5GB for the same price.Similarly, the Rs 449 3G/4G pack now offers 50 percent more data by increasing the data benefit to 3 GB from 2 GB. The Rs 999 3G/4G pack will now offer 10 GB data, offering 54 percent more benefits.
3. IDEA 4G
Idea also recently slashed its data tariffs by up to 67 percent. As detailed by the company, users on their network will now get 5GB of 4G/3G data for Rs 649. If anyone wants 10GB of 4G/3G then Rs 990 is your price. Interestingly, Idea is also letting users pick their 2GB data plan for Rs 349.
The fast pace at which telecom operators are expanding their reach and launching 4G services in India, it seems we are headed to another telecom revolution in the country. Indians can sure expect new services, better call quality and much more competitive call rates in the days to come.This would fuel the competition in the Indian telecom market, which means Telecompanies would need to ensure that their premium customers are served better with improved quality of services in 2016.
Follow us on Facebook, Twitter and Instagram for more updates. Don't forget to like and share. Do tell us your views in the comment box below.
15 Sep 2016
Rohan Jaitly