The release of the PS5 brought with it a slew of new accessories, and acquiring the best PS5 controllers is surely near the top of our list.
Because the system is so new, there isn't a wide choice of controller options. Yet, we've highlighted some noteworthy upcoming PS5 controllers for anyone trying to upgrade in the long term. Let's get started!
List of Best PS5 controller in 2022 :
1. DualSense Wireless Controller
Sony has gone all out with the DualSense wireless controller; the official PS5 pad isn't just an enhancement over the DualShock 4 from the PS4; it's a total redesign.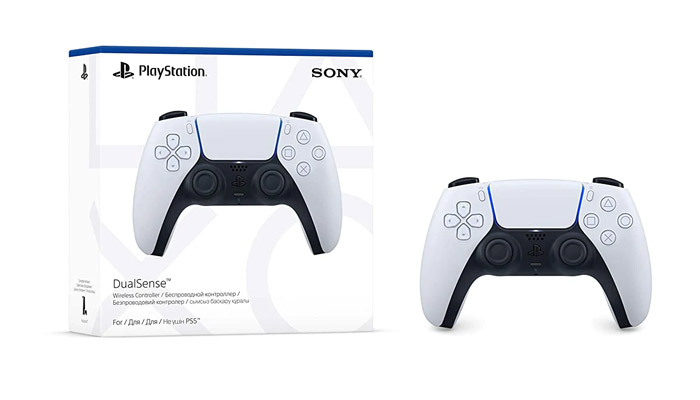 This controller is jam-packed with cutting-edge technology, from haptic feedback that results in a greater ripple to adjustable triggers that offer you incredible control over how you play. It is one of the best PS5 controllers with paddles.
The built-in microphone is a wonderful feature, and we're delighted Sony is using USB-C charging for this generation. In addition, you can now get the PS5 DualSense in Starlight Blue, Nova Pink, and Galactic Purple colors and one of the new PS5 console cover plates to customize your setup.
2. Scuf Gaming Reflex Pro – Best PS5 controllers 2022
The Scuf Gaming Reflex Pro appears to be an excellent alternative for individuals who want to personalize their PS5 controller to their heart's content.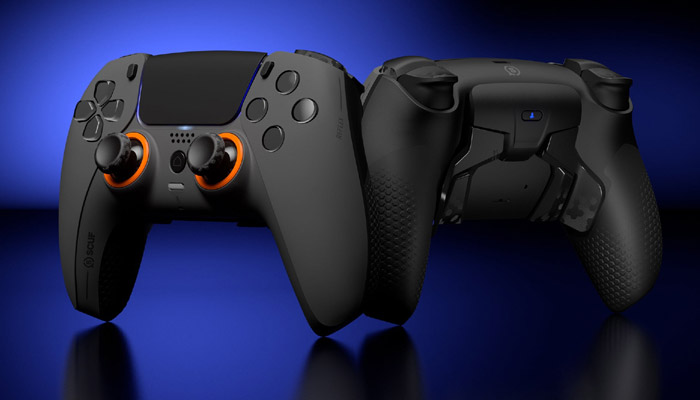 The Scuf Gaming Reflex Pro comes with some detachable and remappable paddles that should save you time when it comes to inputs when you're in the thick of combat.
It employs adaptive triggers that can adjust to any game and respective controls, whether you're firing a rifle or driving a vehicle. The Scuf Gaming Reflex Pro's weight of around 300 grams keeps it lightweight, and its double wired and wireless connections make things even easier.
3. Nacon Revolution Unlimited Pro
Sony has announced that the PS5 is fully compatible with practically the full PS4 library, which means that more than 4000 titles will be playable on the device from the start.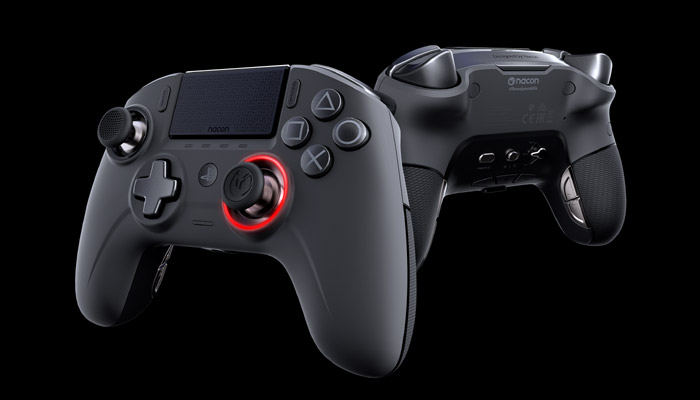 Because the redesigned DualSense lacks some functionality in PlayStation 4 games, Sony advises playing backward supported games on the PS5 with a PS4 controller for the best service.
So, if you're looking for a PS4 controller to use on your PS5, look no further than the Nacon Revolution Unlimited Pro, which lives up to its name with a plethora of customization such as programmed back buttons and switchable thumbsticks.
Must Read – Best Gaming Headsets 2022 For Your Ultra Gaming Experience
4. DualShock 4 Wireless Controller
If you're a PSVR fan, make sure you have a DualShock 4 controller to use the VR technology headset on the PS5, which is the best modded PS5 controller.
The DualSense controller lacks a lightbar on the back, which is essential for the PSVR's motion-tracking functionality – however, the actual PS4 DualShock controller still operates well.
5. SCUF Reflex –
While SCUF Reflex Pro is now available, the Reflex model has yet to be published but will be available this year, as per the site.
This is a base model, and it will include adaptive triggers, remappable paddles, and other features which can be the best custom PS5 controller.