Amazon first announced in December 2016 that they're set to launch an all new-tech supermarket where no one would have to wait in huge lines, in order to check-out with their food. While it did seemed to be one bizarre idea, people were soon excited to see something like this actually coming to life.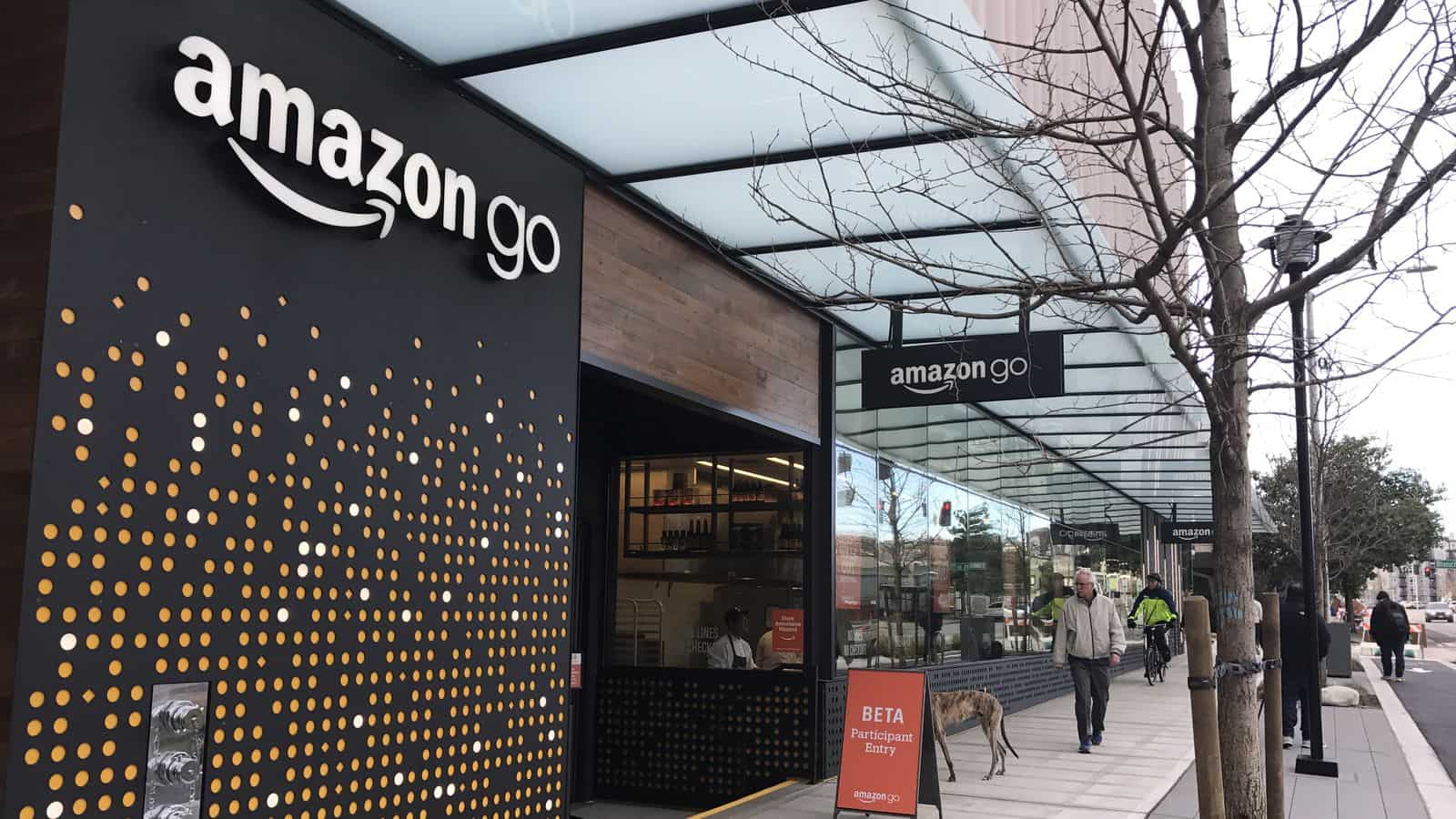 The company has been planning and working on this futuristic idea for some 5 years now, which came to life on January 22nd, 2018. While the project was running on a trial-run for employees only for almost 14 months, now, the store has opened for the masses on Monday. The first store is placed on the ground floor of Amazon's new Seattle headquarter.
Upon the opening of the first store, a ton of people were seen queuing outside the store which if you see, cancels out the entire premise of the store. People indeed had to wait in line, however, this time it was not for checking-out their items but for actually entering the store.
I'm in Seattle and there is currently a line to shop at the grocery store whose entire premise is that you won't have to wait in line.
However, as long as the line is outside the store, one just has to grab and go with their items, as the company announced, earlier. But there's a lot more to Amazon Go outlets than this single 'Just Walk Out' idea.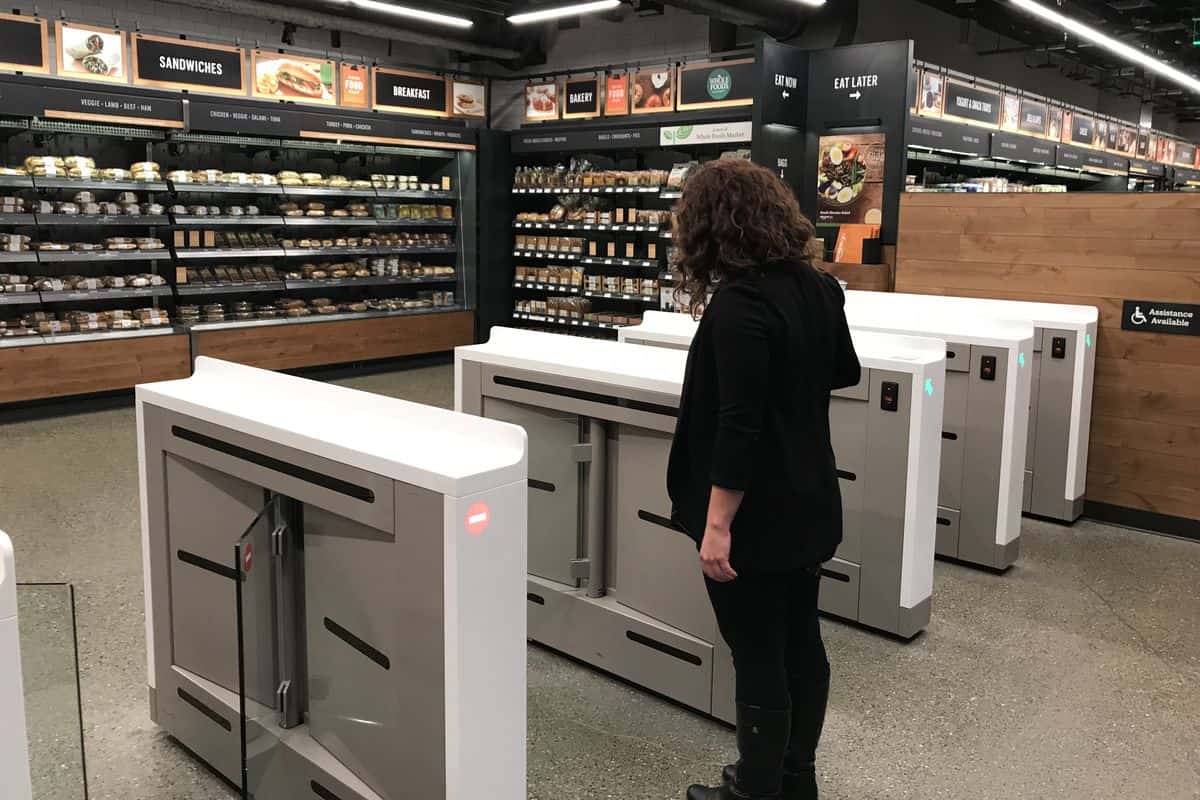 One needs to have an Amazon Go app which also has to be connected to your Amazon account, only after this your presence would be considered viable in the store. As soon as you enter the store, you would have to scan your phone on a subway-like turnstile, which connects one presence at the store with their Amazon account. Mind you, as soon as you enter the store, your presence would also connect with other people who have ever used that single Amazon account.
After that, you simply have to grab the item that you want and go with it. In the middle of that process, there's a whole lot of technology attached to it that changes the way humans would ever be able to shop again.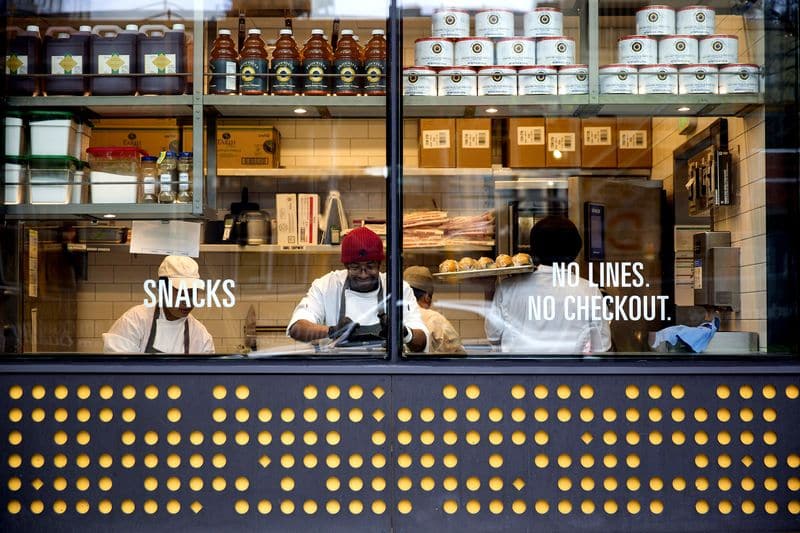 The entire outlet is decked with boxy black cameras on the ceiling, they don't look like your traditional surveillance camera, which is a huge benefit for both the company and shopper. Each of the counters is decked with weight and depth sensors that count what a user has picked up and how much have they picked up and adds all of that into a virtual shopping cart.
The store's cameras include infrared sensors, but the company says it does not employ facial recognition. Some items have large, camera-friendly codes to help the cameras understand which items have been grabbed; the computers combine that information with data from weight sensors installed on every shelf.
As soon as the shopper is done, they take a simple exit from the outlet, again but going through the turnstile, where their phone is updated with a receipt, along with a trip timer to make a shopper aware about how much time they've spent in the store.
As reported by Washington Post, one of the earliest shopper at the Amazon Go outlet explained the entire experience like "shoplifting". However, it's not, as you're done with a payment receipt by the end of it.
Amazon has named this technology, "Just Walk Out" which can also be observed in self-driving cars; computer vision, sensor fusion, and deep learning, and the online shopping we're so familiar with.
The Vice-President of technology for Amazon Go, Dilip Kumar has said that a majority of sensing is done from the above. "Cameras figure out which interactions you have with the shelves. Computer vision figures out which items are taken. Machine-learning algorithms also determine which item it is."
While the technology is mind-boggling to a ton of people, many are also discarding the technology as it causes a huge threat to the second-most common job in America – Cashiers. Almost 3.5 million Americans work as a cashier nationwide, which this cashier-free technology causes a huge threat to. The rise of Amazon has already led to various shopping outlets being shut down, and the same might happen to the supermarket industry. But, the Amazon Go outlets still need people to stock its shelves, someone to check ID for alcohol purchase, few attendees for consumers convenience and someone at the door.
A professor of psychology and marketing at Golden Gate University, Kit Yarrow has called the technology a huge-beneficiary for producers. "What Amazon Go does is take away all of the negatives. It doesn't give you time to consider how much you'll be spending or how that will impact your budget. It puts all of the emphasis on the pleasure of what we're consuming in that moment," as reported by The Washington Post.
Amazon did not discuss if or when it will add more Go locations, and reiterated it has no plans to add the technology to the larger and more complex Whole Foods stores.
Jyotsna Amla