Since Reliance Jio's introduction, the 84GB data plan is where other telecommunication giants have focused to cope with the challenge and this has resulted in some of the best offers we have seen ever.
Before Reliance Jio was launched, users were used to spending way more on their monthly phone bills for data usage as they are spending in the current scenario. Most users had an approach of limited usage when it came to data consumption, in order to limit their monthly expenses but things have changed now. About a month from now, Reliance Jio is going to mark its first anniversary and in these 11 months, Indian telecom sector in India has been changed forever.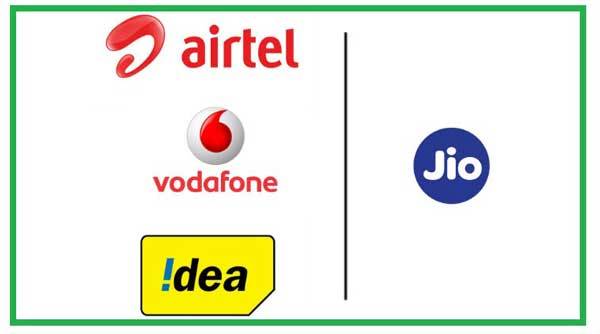 Jio's entry has forced telecommunications giants like Airtel and Vodafone to drastically reduce their tariffs plans and offer free calls in order to remain in the market but for consumers, this competition has been great so far.
As a part of their latest attempts to fight against Reliance Jio, Vodafone, Airtel, Idea and Aircel have unveiled new pre-paid plans which effectively offer 84GB 4G data for a period of 84 days along with unlimited calls for less, in almost every case, and that too near the 400 rupees-mark.
Here is the list of all 84GB data plans that Reliance Jio, Vodafone, Airtel and Idea is offering right now.
1. Airtel
This offer is applicable only for prepaid customers using 4G handsets with 4G SIMs.
2. Reliance Jio
For users interested in this Jio plan, they have to pay a sum of Rs 99 for yearly Jio Prime Membership, as well.
3. Vodafone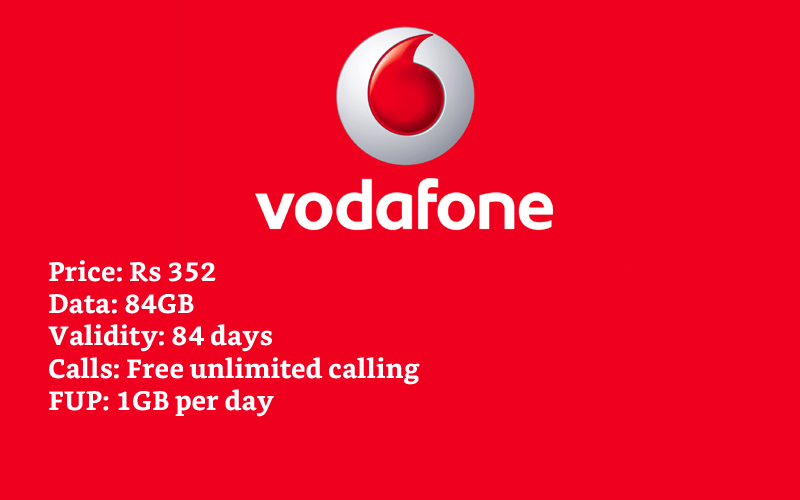 For the first month, this 84GB data plan will cost the users Rs 445 but later the monthly tariff will come down to Rs 352. This offer is valid just for new connections.
4. Idea Cellular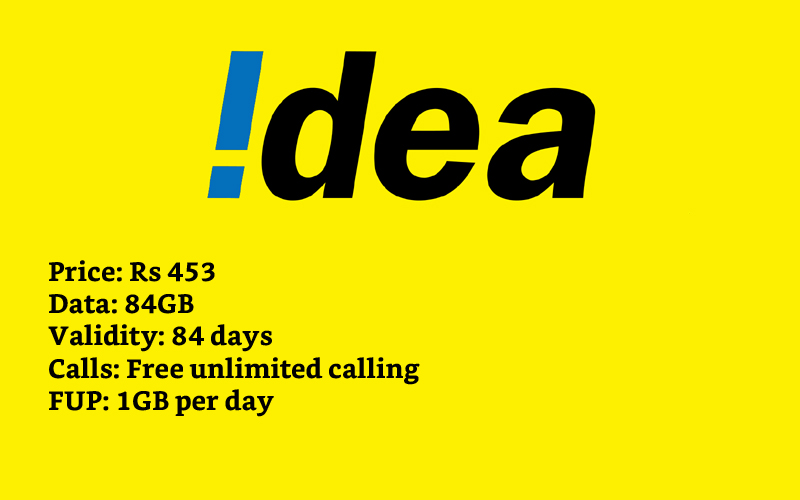 Idea Cellular offers one of the least economic 84GB data plans in this list and moreover, it is valid for only first time recharge users. While in the Delhi/NCR region, this plan is valid for only 3G data speeds, in the Mumbai circle, there is 84GB data plan that costs Rs 395 with 84 days validity, and comes with unlimited local as well as STD calls along with 1GB daily FUP limit. For non-4G users, the validity is reduced to 28 days.
As Reliance Jio intends to increase its consumer base, after ending its free offers, there will definitely be more such offers to come which essentially means that the price war between the telecoms is far from over. For the consumers, however, it's great news as there is plenty of data packages to choose from.