Amazon and Flipkart have discontinued/limited the Cash On Delivery option and the decision is one of the after effects of Narendra Modi's announcement of abolishing the Rs500 and Rs 1000 currency notes.
However, the company will still accept currency notes of smaller denomination and they are also encouraging customers to opt for online payment mode.
Also Read: Narendra Modi Led Central Government Scraps 500 and 1000 Rupees Notes.
While doing a COD purchase through Amazon and Flipkart you will be greeted with the following message.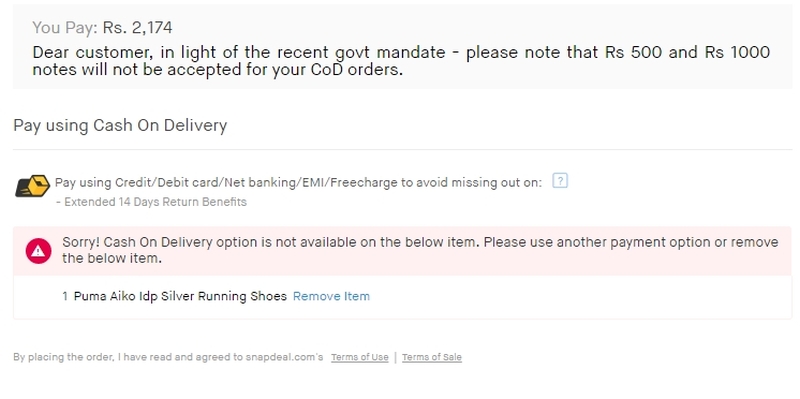 However, no such warning came on Flipkart while trying to purchase an item with a price tag of anything less than Rs1000.
Snapdeal has also issued a statement making it clear that payment for all the pending orders can be made through cash but Rs500 and Rs1000 will not be accepted.
Uber, the rental car service network also issued a warning on their app that the drivers will not accept Rs 500 and Rs 1000 notes, however, the company is still allowing cash payments but of smaller denomination notes.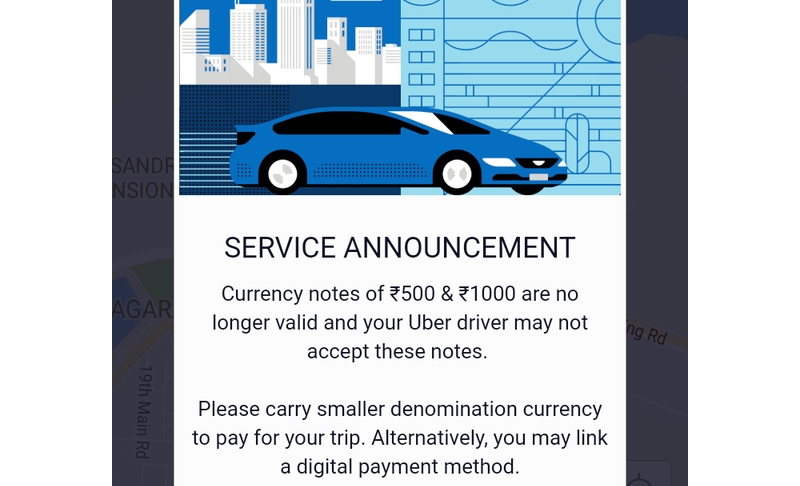 Zomato and Swiggy, the FMCG dealers have completely discontinued the CoD option and you will need to use the electronic payment method.
India has a large share of buyers who use Cash on Delivery as their most preferred option and this move by leading e-commerce companies will surely hamper the sales of these companies.
When contacted, a Flipkart Official stated that the company had no other option as all their vendors have refused to accept cash payments and the company is not in a position to hold the cash.
Considering the fact that all the banks will be closed on Wednesday and everyone will be low on cash (Rs100 notes), a large number of CoD deliveries are expected to get rejected.
This Surgical Strike on Black Money by Prime Minister Narendra Modi is also considered to be a push towards digital money by various analysts. However, the fact that the next few days are going to be inconvenient for Indians, remains the same.
Follow us on Facebook, Twitter and Instagram for more updates. Don't forget to like and share. Do tell us your views in the comment box below.
09 November 2016
Rohan Jaitly