10 Must-Visit Websites That Can Change Your Life
The Internet is huge space and one can easily find some of the most useful stuff that can change his/her life forever. It's an era of digitalisation and from studies to business, Internet has emerged 'one solution to all problems', and while there are many websites which you might be visiting on a daily basis, there are billions of other options which you might have never heard of or even didn't know existed.
These days, the virtual space is not just about social media or being updated about the happenings of the world. People are progressively moving towards the Internet space for everything to anything and there might be a possibility that you are missing out on something that you really need to know of and for that matter, here are the 10 Must-Visit Websites You Probably Never Heard Of that might change your life as you know it.
1. Mailinator.com
We have seen a lot of Internet scams in the last year of so which have put users' personal information to risk of cyber crime and in days, when every other website asks you to sign-up using an email address, there is a possibility that your ID might be shared/sold to other parties.
Mailinator.com provides a service of generating an email address which automatically gets destroyed after a few hours so, users don't need to worry about getting bombarded with spam email.
Mailinator.com allows users to only receive email and not send, however, the biggest advantage is, there is no limit on the number of email addresses you create.
2. HaveIBeenPwned
HaveIBeenPwned is another simple tool which helps in checking if your email addresses or usernames have ever been breached or released by hackers. Any time you're "pwned" on the website, you can change the passwords on compromised accounts, if there is any. Do this at least once a year as this is one of the best annual security and privacy checkup services.
3. Disposablewebpage.com
Like email addresses, you might need a temporary web page, sometimes. It could be used for an upcoming event (birthday invite, reunion) or you might be eager of knowing how the concept works and need a website for trial basis. With a simple sign-up, Disposablewebpage.com creates a web page within minutes. No coding is required and the page creator is icon based (you can add text, location, photos, videos, and add comments or a count-down timer).
Once finished, you can just share the page link with whoever you want to and the web page (along with all associated content) automatically gets deleted after 90 days.
4. ManualsLib.com
If you have just bought a second-hand product without a manual or you have lost the original manual that came with your new purchase, ManualsLib.com is where you can get another one. ManualsLib.com is a free repository of product manuals across a host of devices categories.
It offers a simple search box where you can find matching results as you start typing. Once you click on the subjected product name, it opens up a new page with quick manual as well as a user manual of the product. You can also print a particular page or download the entire product manual.
5. TwoFoods.com
As we mentioned earlier, the Internet has become a one stop solution for everything and for people who constantly worry about their health and want to keep a check on their calorie intake, this is the website for them. TwoFoods has a single and simple page interface where it shows users a side-by-side comparison of different foods.
After mentioning the name of any dish, the site shows how many calories, fats, carbs, and protein content it includes. This makes it easy to compare two food items and most Indian dishes, TwoFoods gives the option of dishes having similar contents in order to get an approximate idea.
6. Zamzar.com
This website is your one-stop solution for converting one file type to another and that too, without the need of signing-up for an account. Zamzar.com claim to support over 1,200 files formats (video, audio, image, and documents) and in case you have a file which is not supported by the portal, you can just email them and they will try to get it done for you.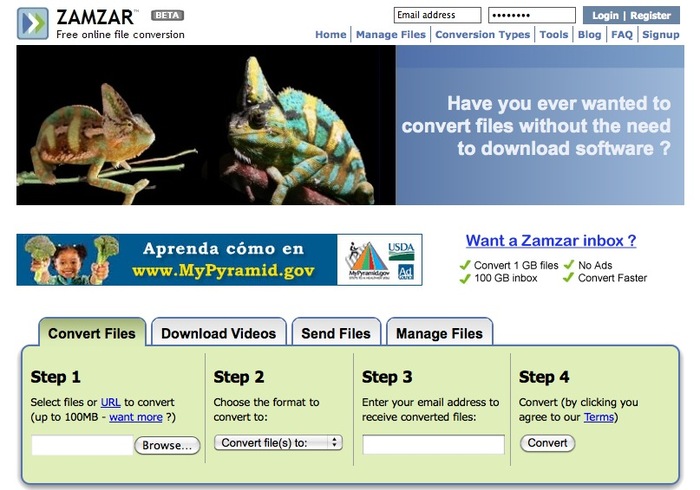 A user simply needs to upload the file, select the format and enter his email address and the converted file will be directly sent to the specified email address.
The only issue here is that the website only lets users upload a file up to 50MB in size in the free version. You will need to sign-up for a paid account to convert a larger size file.
7. Numbeo.com
This is one of the most popular and details cost of living comparison website on the Internet. If you're thinking of moving to another city, Cost of Living Comparison by NUMBEO is highly recommended. Just type in both cities and the site will tell you the differences in grocery prices, restaurant prices, rent prices, etc.
Moving to an area with a higher cost of living with the same salary package is basically making yourself poorer, so, avoid this mistake with this site.
8. GeoGuessr.com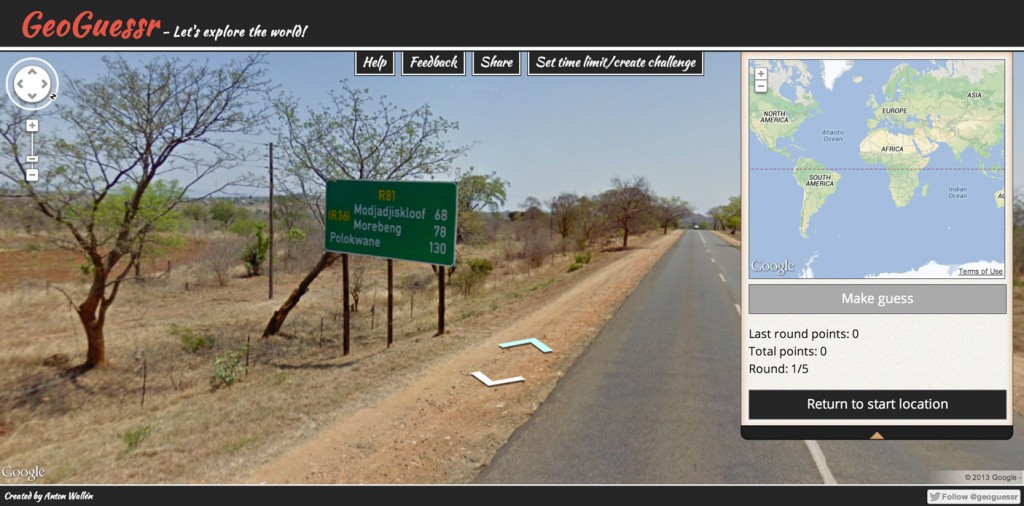 GeoGuessr is a fun way to kill extra time. The website presents you with a Street View of a random location in the world, and you have to pinpoint its exact location on a map. The closer you are, the more points you will earn. Not only is it fun, but you'll probably end up learning a lot along the way.
9. Radio Garden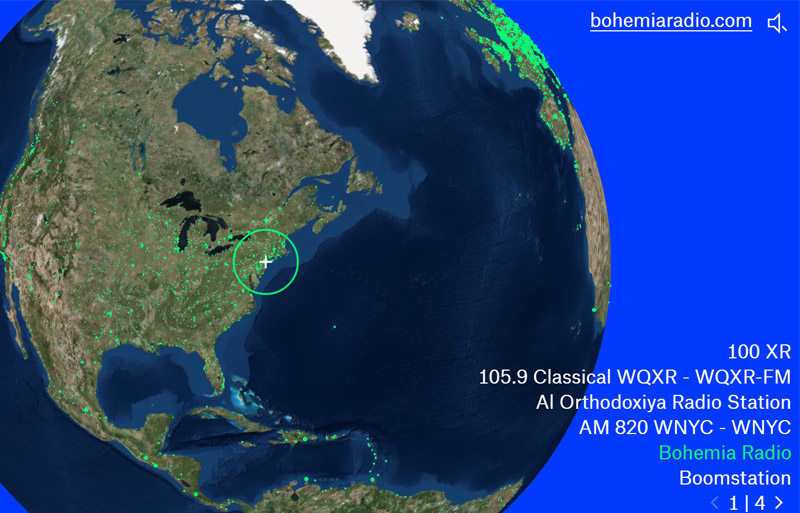 Radio Garden lets you tune into almost any radio station across the world. It provides you with an interactive map having green dots, each dot representing a live radio station.
If you are want to explore international music or kill some time, this is one of the best ways to do so.
10. NoExcuseList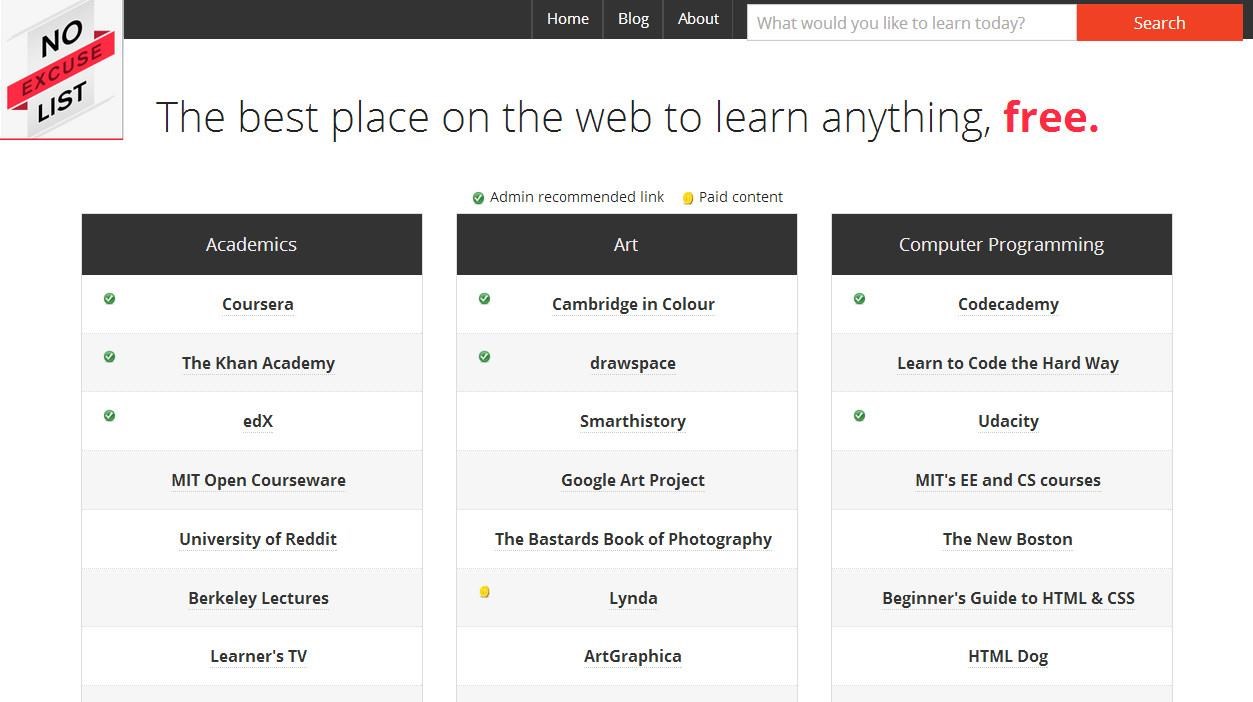 If you are eager on adding another skill set to your life or even the first one, NoExcuseList is a one stop solution having a compilation of free online courses for learning new skills. Lists are organized into different categories, including Academics, DIY, Cooking, and Other.
If you ever wanted to learn something new but didn't know where to start, you now have no excuse.