Commonwealth Games 2018 has started in Gold Coast, Australia and after a compelling opening ceremony, the games have officially begun. And, right on the first day of the CWG 2018, India bagged its first medal. It was a silver in the men's 56kg weightlifting event and it was bagged by one of the debutants in this year's Commonwealth Games.
The silver was bagged by Gururaja with a total lift of 249 kg, a close call in comparison to the third position which was just one 1 kg short.
However, it was not a cake walk. The 25-year-old was able to come back strong in the last Clean and Jerk lift of 138 kg, after failing to pull it off in the first two attempts. But his last try ensured him a silver medal ahead of Sri Lanka's Chaturanga Lakmal, who finished with a total of 248 kg. The gold in the competition went to Malaysia's Izhar Ahmad who set a new Games record with a total lift of 261 kg.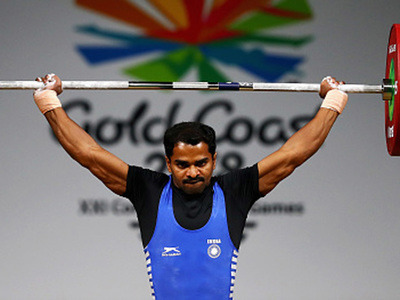 As for Gururaja, he never really thought about entering the world of weightlifting. In fact, for the longest time, he wanted to be a wrestler and follow in Sushil Kumar's footstep after he saw him bagging a bronze medal at the 2008 Beijing Olympics. Sadly, he was unable to find a training academy near his home in Kundapura, Karnataka. Later he started working on weightlifting under a watchful coach who pushed him to work hard.
Hailing from a destitute background, Gururaja had to work a lot in order to make ends meet and he even didn't have enough money to support his diet and get a kit. At one point, due to the lack of money, he was ready to leave the sport, but his friends came and financed him the money to continue with his career.
Gururaja has a bronze in the 2017 Commonwealth Championships, to go along with his 2016 gold. He is an employee of the Indian Air Force and will hope that this medal will go a long way in helping him out of his financial stress.
Jyotsna Amla