Indian Captain Virat Kohli has made it to the list of Padma Shri Awardees for his consistently good performance. Olympian Sakshi Malik, Gymnast Dipa Karmakar, Hockey player P.R. Sreejesh as well as Vikas Gowda are the other sportspersons who will be awarded the fourth highest civilian honour.
Legendary singer K.J. Yesudas along with Nationalist Congress Party (NCP) leader Sharad Pawar and senior BJP leader Murli Manohar Joshi will also be accorded the second highest civilian honor.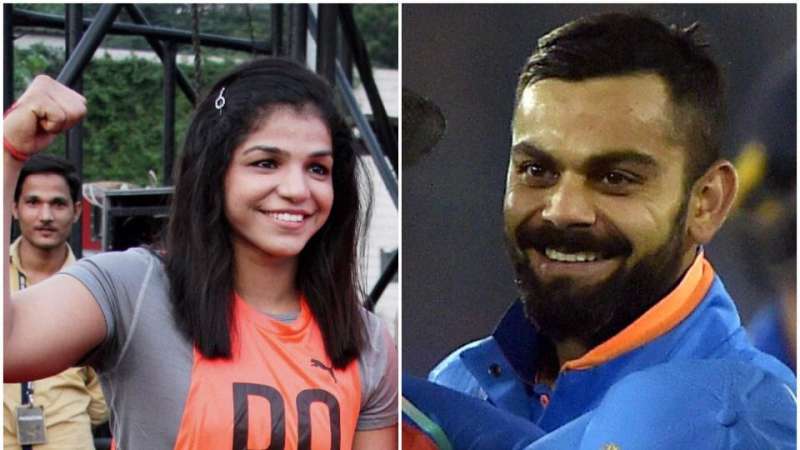 Other than these names, late Jammu and Kashmir Chief Minister Mufti Mohammad Sayeed, late Madhya Pradesh Chief Minister Sunder Lal Patwa and late Lok Sabha Speaker P.A. Sangma have also made it to the list of Padma awardees. They will be accorded the Padma Vibhushan.
Pioneering AIDS researcher Dr Suniti Solomon, Anuradha Koirala from Nepal for social work and surbahar artist Imrat Khan are also some of the names in the list of Awardees this year.
Bhavna Somaiya who is a film critic and singer Anuradha Paudwal will be awarded the Padma Shri.
"Mohanveena" maestro Vishwa Mohan Bhat will be awarded the Padma Bhushan.
Where there are many names to the list of Padma Bhushan and Padma Shri, the rumors are that the Bharat Ratna, the nation's highest civilian honor, will not be awarded this year.
Here Is The List Of Names OF Padma Vibhushan Awardees:
Sharad Pawar

Murli Manohar Joshi

K.J.Yesudas

Mufti Mohammad Sayeed

P.A. Sangma

Sunder Lal Patwa

Vishwa Mohan Bhat
Here Are The Names Of Padma Bhushan Awardees:
Thailand's Princess Maha Chakri Sirindhorn

Cho Ramaswamy (posthumous)

Vishwa Mohan Bhat
Here Are The Names Of Padma Shri Awardees:
Basanti Visht

Chemanchari K. Nair

Sadhu Meher

K. Murthy

Emrat Khan

Birender Kumar Singh

Baoa Devi

Tilak Gitai

Kailash Kher

Mukund Naik

Sukri Bommagowda

Anuradha Podwal

Wareppa Naba Nil

K. Vishwanathanan

Kanwal Sibal

Venkata Subbaiah

Akkitham Achuthan Namboothiri

Birkha Bahadur Limboo Muringla

Eli Ahmed

Bhavna Somaya

Kashinath Pandit

Harkishan Singh

Dr Mukut Minz

Sanjeev Kapoor

Ashok Kumar Bhattacharya

R. Shah

Anuradha Koirala

Dr Mapuskar-

Karimul Haq

Virat Kohli

Sakshi Malik

Dipa Karmakar

Vikas Gowda

Srijesh

Thanghavelu
Follow us on Facebook, Twitter and Instagram for more updates. Don't forget to like and share. Do tell us your views in the comment box below.
25 January 2017
Avni S. Singh