When you happen to be a weightlifter, you do not merely lift weighty kilos of iron in front of a hugely anticipating crowd; you lift the hopes of your country on your broad shoulders. Through your efforts, the nation rises in unison. But does it even occur to us that the names of some top Indian women weightlifters may not even be on the lips of the larger countrymen that can recite the names, records, and even birth-dates of their favourite sportsmen from cricket?
In a country obsessing over cricket and holding not such a great regard for sporting endeavours of the likes of Hockey, Badminton or Table Tennis, one can be rather frustrated to understand just where do sports like Weightlifting stand?
In a nation that rests all the love for male cricketers but where icons such as Mithali Raj and Jhulan Goswami still represent that faction of the sport that's continually fighting a battle for the case of 'equal pay' (vis-a-vis their male counterparts) in that part of the 21st century where the rabble for feminism and women-equality is at its highest, where do some of the top Indian women weightlifters stand?
But while we can neither answer through conjecture nor through stupendous guesswork if these talented sportswomen are popular or not, what we can definitely do is to list out who these talented and top Indian women weightlifters are. Also, we can attempt to suggest what have their greatest achievements been?
Saikhom Mirabai Chanu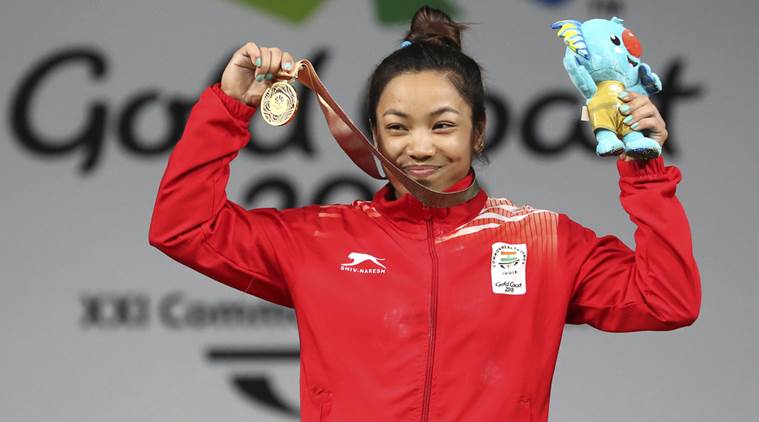 The funniest thing about this great Indian is that often when you type her name in the Google search box or whatever is it that you use, you'll find to your amusement some search queries that ask of the state to which Saikhom Chanu belongs. That, in itself, summarises the importance that the north-east has in a country whose preamble suggests, we are all equals and that, "All Indians are my brothers and sisters."
For starters, this unsung hero, among the many top Indian women weightlifters won the first gold for Indian contingent at the Commonwealth Games held earlier in 2018. She's also a reigning World and Commonwealth Games champion who sadly pulled out of the Asian Games in order to recover from a backache that demanded some time off.
This Imphal-born Manipuri athlete was the only Indian athlete who was a part of the 2016 Indian Olympics team. She also went to Brazil as India's silver-winner in the 2014-Commonwealth Games in the Women's 48-kg category.
Santoshi Matsa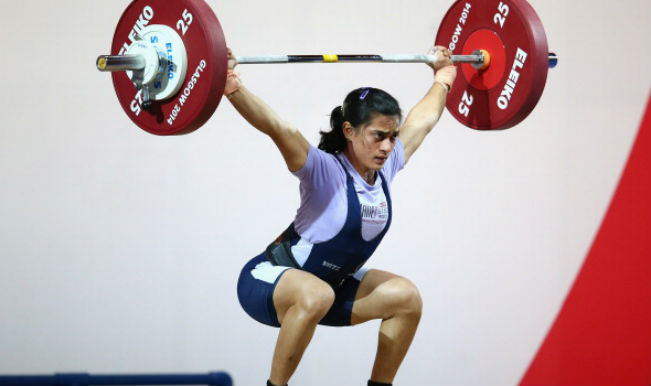 What's amusing is that there aren't even an awful lot of images available of Santoshi Matsa over the Internet, a space that's readily available to dish out so many images of our cricketers.
But, nevertheless, Santoshi Matsa has a number of feathers in her hat, of which a sterling achievement is Silver that she won at the 2014 Commonwealth Games in the Women's 53-kg category.
An earnest and dedicated competitor, Matsa hails from Kondavelagada, a district in Andhra Pradesh and to her credit, she's only 24, with a lot of years under her belt to go a long way in the sphere of weightlifting.
Swati Singh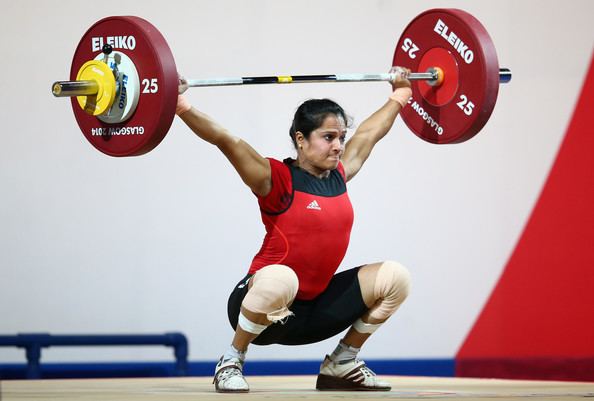 That intensity on the face and that unflinching focus prove that there's no chance of being careless or being unattentive whilst she's at her best: and her best often means to lift mighty weights.
Swati Singh is a 29-year-old weightlifter that hails from Uttar Pradesh and has won a Bronze at the Commonwealth Games of 2014 in the 53-kg category in the past. There's a bright future that lies ahead of her.
Punam Yadav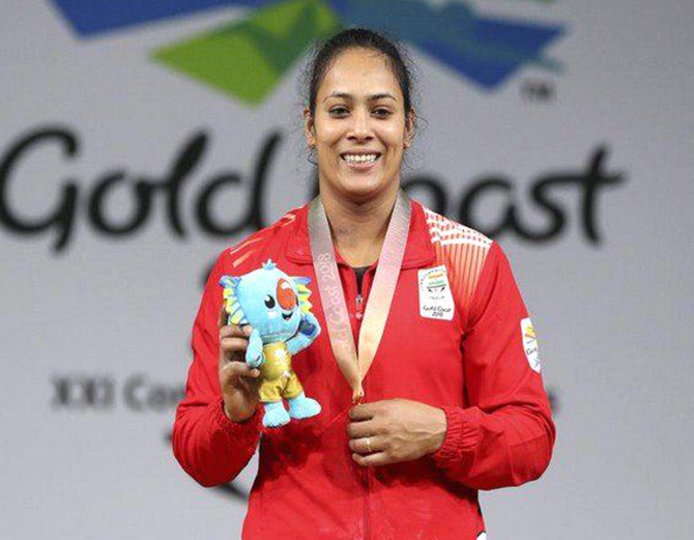 Oodles of sweat pours off the unfettered layers of skin on the forehead, marking her presence as an athlete of an indomitable courage and focus. It's rather interesting that the only Punam Yadav that India often remains in the knowledge of belongs to the sphere of women's cricket. And, for starters, it's not at all a bad development for Female cricket.
It's all a game of alphabets. The cricketer Poonam is with an 'O' and this one is with a 'U'.
But India is also the home of another Punam Yadav. Punam is a very focused and consistent Indian weightlifter that happens to be all of 23 and hails from Varanasi, in Uttar Pradesh.
It was back in the 2014 Commonwealth Games where she won a Bronze in the 63-kg category but that was just the start.
In the just-concluded 2018 Asian Games, Punam, competing in 69 kg category, won a prestigious Gold by lifting a total of 222 kilos. She was by far, one of the best contestants in the challenging contests such as Snatch and Clean and Jerk.
But implicit in Punam Yadav's story is the success of our top Indian women athletes and all the hard work that they put into forging successful careers. Her father, a poor farmer actually had to sell off his only buffalo in the household in order to arrange the needed funds to finance his daughter's trip for her 2014 flight. In that remains the great lesson and something worth remembering. It's not just the remarkable assortments of cricketers- all of who have made Indian proud- who struggle and hail from a favourite colloquial expression used nowadays: "small town".
Women too have come up through a lot of turnstiles to be where they are today.