When you think about Roger Federer, class, elegance and old-school glory is what comes to your mind, not just because of his success on the court, but also for the sheer will and commitment he has been an epitome of. 
Roger Federer is truly a Swiss Superman when it comes to tennis and while it will be safe to say that this 6-foot 1-inch genius has THE best stats one will ever find in the history of Tennis, it is also true that his game has never been better.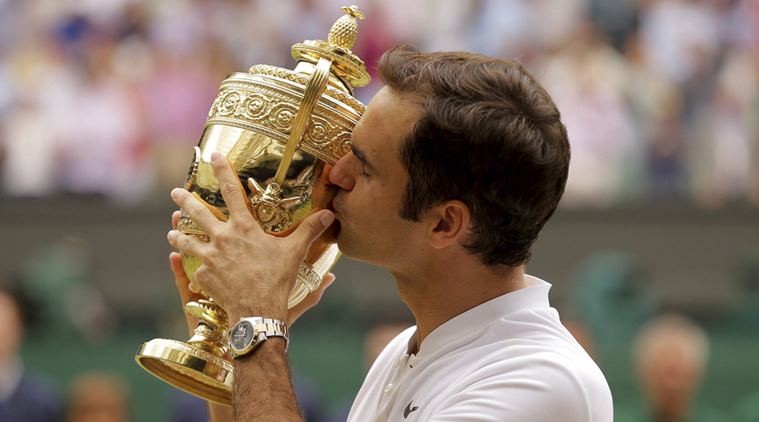 After Roger Federer beat Marin Cilic in Wimbledon 2017 men's singles final and lifted a record eighth title, the Swiss ace took his Grand Slam tally to 19 which includes, eight Wimbledon titles, five US Open, five Australian Open and a French Open trophy.
Roger Federer is said to be the perfect combination tennis greats like Pete Sampras, Bjorn Borg, John McEnroe, Jimmy Connors, Boris Becker, and Arthur Ashe, and moreover, much better and the best of the lot. Roger Federer held the No. 1 spot in the ATP rankings for an unbelievable number of 302 weeks and since he has been improving his tennis skills from the age of 8, Federer is well known for his natural ability, techniques, cool as well as composed temperament.
An athlete like Roger Federer is very rare, from his talent and on-court success story to being an idol to many, he is a quintessential family man as well as a traditionalist and has ruled the tennis court, be it clay or grass, for almost two decades with grace and in the process became possibly the greatest Tennis player of all-time.
But there are some interesting facts about Roger Federer that largely remained unspoken of, as the world witnessed him rising to glory and worshiping him for what he is today.
On that note here are 10 Interesting Roger Federer Facts you probably did not know about earlier.
1. Roger Federer Holds Dual Citizenship In Switzerland and South Africa as his mother is South African and his father is Swiss.
2. In Order To Establish A Career In Tennis, Roger Federer Compromised With His Education At The Age Of 16.
3. In The Year 2017, Roger Federer Became The First Living Swiss Citizen To Be Featured On A Swiss Stamp And Also Has A Street Named After Him, Allee Roger Federer In Biel.
4. After Winning His First Ever Wimbledon Title, Roger Federer Was Gifted A Milking Cow, Which He Named 'Juliette'.
5. In 2003, He Founded The 'Roger Federer Foundation' To Help Disadvantaged Children By Imparting Them Access To Sports And Education. He Is Also UNICEF's brand ambassador and is currently working with the government of Haiti to provide water and sanitation facilities.
6. Roger Federer Was A Vegetarian Till The Age Of Fourteen. He Started Eating Non-Vegetarian Food After Getting An Admission In 'Tennis Etudes' At The Age Of 13.
7. Roger Federer Opposed Equal Pay For Women Players As He Believed That The Amount Of Time Male Players Spend Practising Can Never Be Compared By Females.
8. Despite Being A Popular Name Around The World, Roger Federer Was Voted Only The 7TH Most Prominent Citizen Of Switzerland In The Year 2012. According To A Google Poll, He Is Ranked Much Lower Than A French Speaking Singer Of Switzerland named Bastian Baker.
9. His First Wimbledon Title Did Not Come In 2003 As Many Of His Think As Roger Federer Won The Boys' Wimbledon Title In 1998, Five Years Earlier.
10. In Switzerland, It Is Compulsory For Every Citizen To Join Military Service But Roger Federer Was However Discharged This Obligation Because He Suffered From A Back Problem.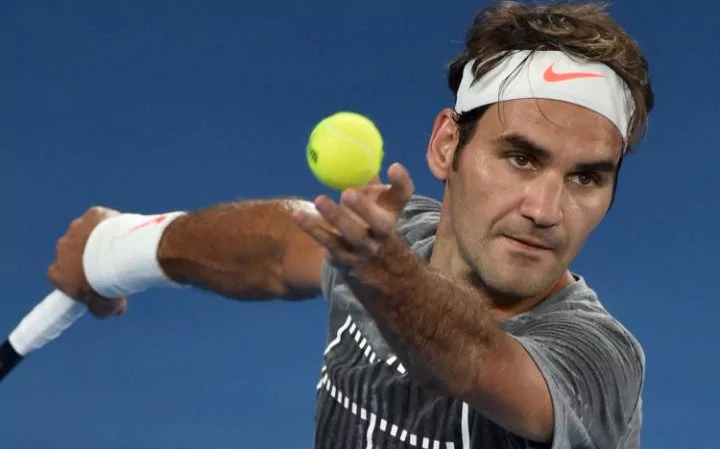 These were some of the interesting yet lesser known facts about Roger Federer and as for his career, after winning the 19th Grand Slam title at Wimbledon 2017 Roger Federer talked about his retirement and clearly said that until his body supports him, he will play and it doesn't matter if he is 36 of 40.
Now, it all comes down to the numbers as well as victories and if Roger Federer continues to do what he is supposed to, on the court, the Swiss sensation will keep pushing the boundaries of greatness, in times to come.