Never is it ever a dull day when it concerns Pakistan Cricket team, right?
In recent times, the Pakistan Cricket Team has been the subject of fiery comments and incessant criticism, particularly in the context of its ouster from the 2019 World Cup. This is a bit unexpected for two main reasons.
First, the Pakistan Cricket team emerged the best of the rest, in the world cup, finishing on fifth, just behind the final four. And secondly, that despite starting its modest 2019 World Cup campaign on a sour note, given the whacking it was administered by the West Indies, the team improved in the latter stages, registering impressive wins over sides like Afghanistan, South Africa, and even finalists, New Zealand.
In the end, the side improved vastly and finished well ahead of several spunky participants such as West Indies and South Africa.
Players like Imam Ul Haq, playing his maiden tournament at the highest level collected strong individual results, following a smashing century against Bangladesh (100 at Lord's) while fast bowlers like Mohd. Amir emerged with a handsome stack of wickets from the series- 17 to be precise.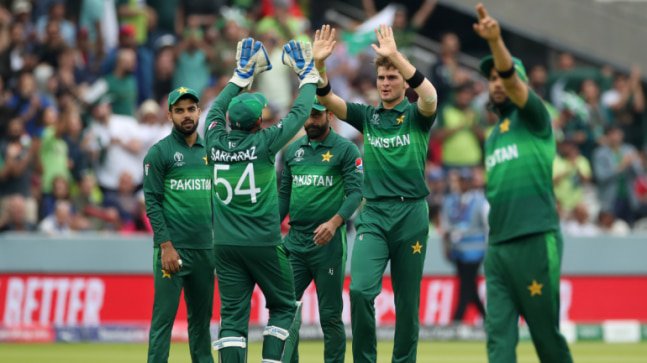 But what didn't exactly cut an inspiring figure from Pakistan's perspective were incidents like out-of-form captain Sarfaraz Ahmad breaking into a massive yawn right in the middle of a contest. That the captain of Pakistan cricket team was subjected to much laughter and ridicule for the better part of the tournament was something that local fans couldn't come to digest as many participated in online bashing of the right-hander.
But guess what? None other than Prime Minister Imran Khan has come to the rescue of the side, suggesting that before the next Cricket World Cup arrives ( 2023 to be held in India), the Pakistan Cricket team would be the 'best' in the game.
Stating these very words, the buoyant Prime Minister offered his insights and shared:
"After the World Cup, I have decided that I will improve this Pakistan team. I am going to reform Pakistan cricket," said Imran while addressing a gathering of Pakistani-Americans at Capital One Arena in downtown Washington DC on Sunday.
"There have been a lot of disappointments. Hopefully, in the next World Cup, you will see a very professional, best Pakistan team. Remember my words," Imran Khan added.
But on that note, what Mr. Khan didn't are the steps he plans to undertake in order to create a new and improved Pakistan Cricket team. Currently, the Sarfaraz-led side is on a long break before it resumes normal bi-lateral series and other fixtures.
It is confirmed that the Pakistan Cricket Team shall not resume cricket until November of this year where it'll travel to Australia for a long summer that shall include 3 T20s as well as 2 Tests.
But what's important to note is whether the embattled captain will continue leading a side searching for a well-rounded improvement?