Mangte Chungneijang Mary Kom, also known as Magnificient Mary, is an Indian amateur boxer. These days Amateur Boxing is also widely known as  Olympic-style boxing. This is because, in Amateur Boxing, several bouts can take place during days due to the short duration of the bouts, unlike Professional boxing. 
Mary Kom has broken many records, paving the way in Amateur boxing for Indian women. She has written a history that will inspire many girls in the future to take this path. She is the first female boxer to have won a medal in each of the first seven World Championships, the only boxer, whether male or female, to have won eight World Championship medals, and the only boxer to have won six World Amateur Boxing Championship titles.
She is the only female boxer from India to have attained a spot in the 2012 Summer Olympics when she competed at flyweight (51 kg) and took home a bronze medal. International Boxing Association (AIBA) also gave her 1st Rank in Amateur Boxing. In addition, she is the only fighter to have won the title of Asian Amateur Boxing Champion a record six times. As you can tell, Mary has left no stone unturned.
So here are some amazing Mary Kom facts that will leave you in awe:
1. Her Academy
To inspire and assist hundreds of young, talented boxers in realizing their ambitions of becoming professional fighters, she has built her own academy in Manipur known as the Mary Kom Regional Boxing Academy. Since 2007, she has provided free training to several underprivileged girls to ensure that money doesn't affect their dreams of being aspiring boxers. 
2. Milestone as an Amateur Boxer
Mary has never boxed professionally. Despite that in revenue, endorsements, and accolades, She outperforms many professional athletes. She set a new milestone by being the first amateur sportsperson awarded the Padma Bhushan.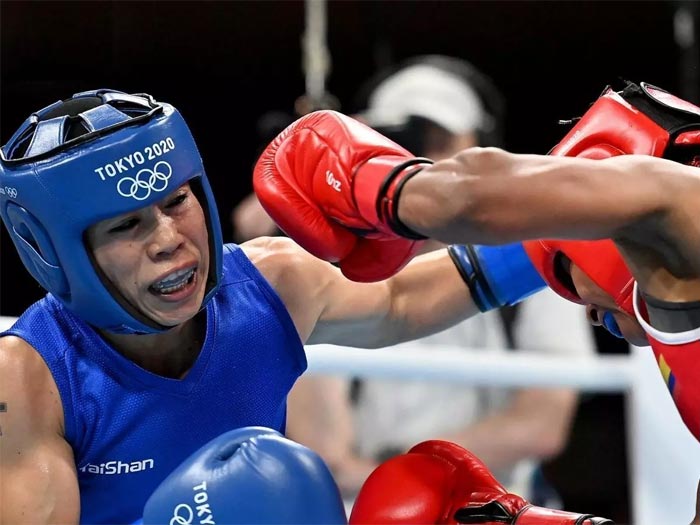 3. Animal Lover:
She is an animal rights activist, a determined advocate for animal welfare, and a supporter of People for the Ethical Treatment of Animals (PETA). She has also voiced her opinion against the cruelty of animals used in circuses. She did an advertisement to plea for an end to the use of elephants in circuses. She zealously objects and protests against tormenting animals for pleasure.
4. High-School Drop Out
Mary realized her passion for boxing and decided to call it quits with her studies. She left school, therefore, failing to give her matriculation exam. Though in the future, she gave her exams NIOS in Imphal privately and even went on to graduate from Churachadpur College.
5. In Prints
In 2013, Harper Collins published "Unbreakable," an autobiography about Mary Kom, co-written with Dina Serto. A chapter on Mary Kom can also be found in the children's book" The Good Night Stories" for Rebel Girls, which contains short stories about female role models.
6. Biographical movie
In 2014, "Mary Kom," a Hindi biographical film starring Priyanka Chopra as Mary, was released. Omung Kumar directed the movie while Sanjay Leela Bhansali Produced it. According to rumors, Priyanka made more money as Mary Kom in one movie than she did in her entire life.
7. Mary Kom, The Politician
In April 2016, the Indian President proposed that Kom be elected as a member of the Rajya Sabha, the upper house of the Indian Parliament.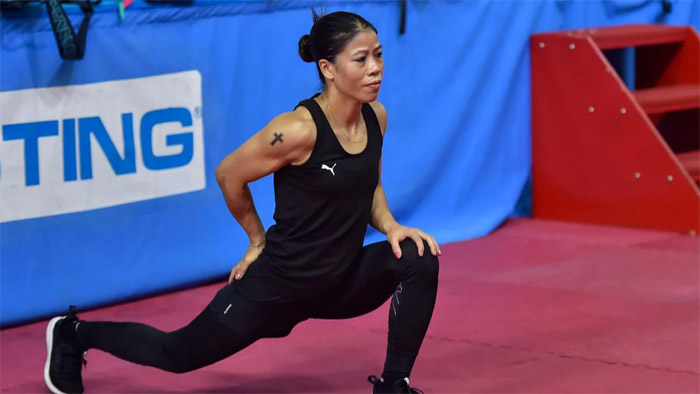 8. Carrier of the Queen's Baton
Mary Kom has received numerous awards and medals, but one of her most significant accomplishments was being chosen to carry the Queen's Baton during the opening ceremony of the Commonwealth Games 2010 hosted by India in Delhi.
Also Read – Dhyan Chand: 10 Interesting Facts About The Greatest Indian Field Hockey Player
9. Married to her Best Friend
Kom is married to the footballer Karung Onkholer, whom she first met when her luggage was stolen on a train going to Banglore. Karung also helped Mary on her way to National Games in Punjab. What began as a friendship eventually turned into love. The couple dated for four years before getting married. She has three sons; two of them are twins. She also adopted one daughter in 2018.
10. Not her First Love
Mary was always a sportsperson; she used to compete in volleyball, football, etc., in school. In 2000, she decided to dedicate herself to boxing after her idol Dingko Singh won the gold medal at the Asian Games.
Mary was always a hard worker, and all of her coaches can vouch for that. In the beginning, she hid the fact that she was pursuing boxing as a career from her father. Her father feared it would ruin her face, but Mary's dedication and accomplishments changed his heart. What do you think? Isn't she just Magnificent?