In a sport that hardly finds a lot of anticipation and fervour in India, athletes like Manika Batra are bringing the often-under appreciated Table Tennis back to the forefront of mainstream media attention. If not for anything else, Manika Batra and talents like her should be rewarded for amplifying Table Tennis and the natural talent it boasts of in Indian athletes who leave everyone spellbound in elite sporting events like the Commonwealth Games.
When Manika Batra had left for Gold Coast, Australia she was devoid of the fanfare in India that is now growing by the day. And now that she's come back with her hands full of some very hardly fought triumphs- manifesting into a Gold, a rare achievement and an incredible one at that- it's bright to see another athlete occupying the focus in a country that is obsessed with cricket, with all due respect.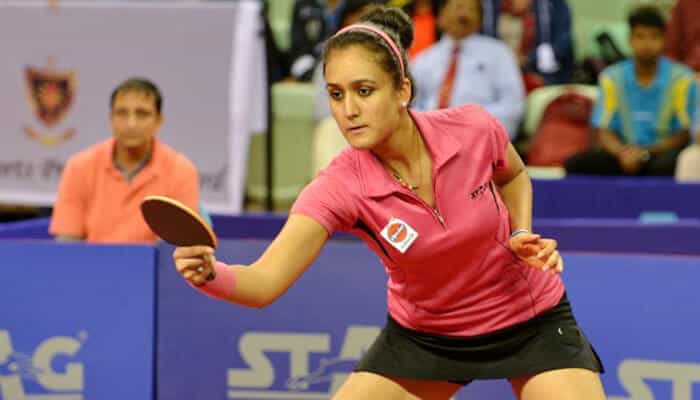 And that should be the case, ideally for a contest that without doubt, places immense focus and lightening fast reaction at the heart of tumultuous unfolding. Some of the dazzling feats lay in the ebb of one of the world's most promising Table Tennis talents, Manika Batra. These are both remarkable and savoury, especially from an Indian perspective. She's not only defeated World no.4 Feng Tianwei recently to lead the Indian's women team to a historic gold at Gold Coast but in the process upset an incredible sporting personality that's been a triple Olympic medallist. That said, the Delhi-born Table Tennis talent earned medals in all four rounds of the intricate Gold Fest
If that isn't a remarkable feat then just what is? But having turned into an overnight sensation- this being an era of unparalleled media surge- Manika Batra does know a thing or two about humility or should we say modesty? Instead of succumbing to theatrics or shenanigans of any sort, the girl seems surely focused and determined to prove herself as her career places her in the fold of new, upcoming challenges. This wasn't that hard to understand when the 22-year-old upon returning from Australia shared that, "Need to work more on my fitness."
A simple and candid statement gives us the key to visit a promising athlete's heart. In sharing with the media her future preparations, Manika Batra further added," There is a lot of room for improvement and I think I need to be a little fitter and be a little more faster." Given some outstanding clashes that made her square up against the Singaporean talent first and later, Singapore-second highest ranked star player, Mengyu Yu, Manika Batra captured the attention of the sporting world, a realm in which Table Tennis stars and talents often orbit around the geographies of Malaysia, Hong Kong, China and other Asian nations. Now, India's prominence- thanks to Manika Batra- is a newly added dimension to the sport that is only growing in popularity by the day. The world number 48. remains optimistic about the chances of TT succeeding further in India.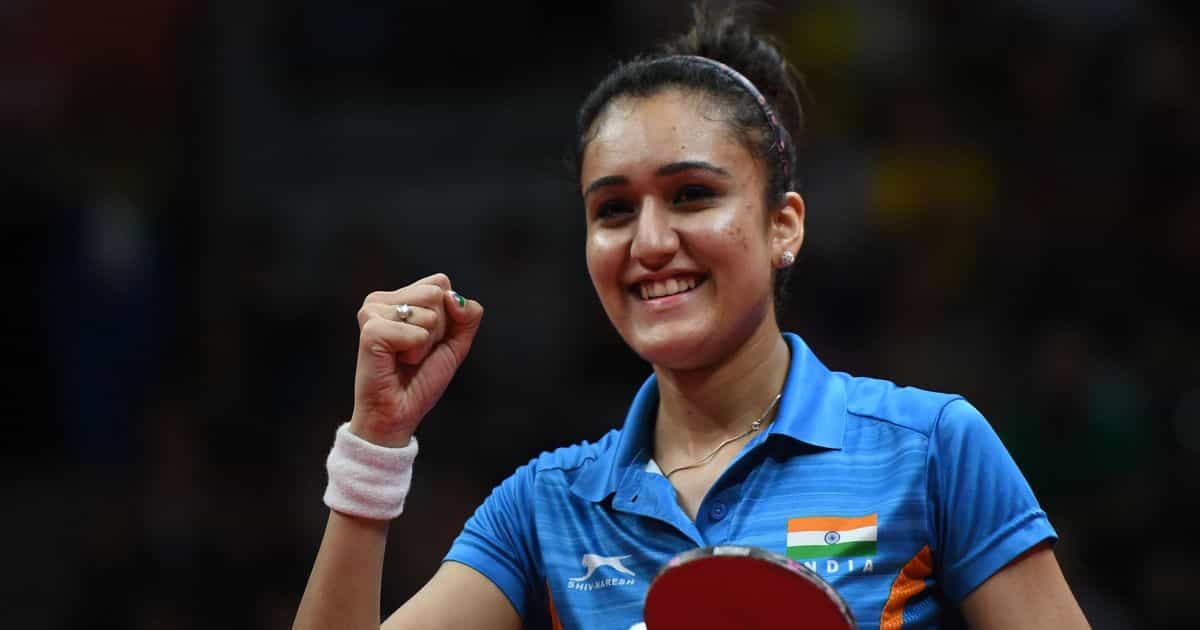 Having great regard for famous racquet players like Saina Nehwal and PV Sindhu, Manika Batra insists she would like to make her country proud by replicating the success of these athletes who've made shuttle sports an adjective of India's reckoning talent. That said, it ought to be said that there's hardly any dearth of good TT players in the country and it is because of their deeds that the sport has become quite popular in recent years in India. Let's hope Manika Batra continues to scale new heights in making Table Tennis the kind of sport in popularity it so deserves to reach.