In 2021, Kimi Raikkonen retired from Formula 1, the highest annals of motor racing. His name needs little introduction for he's a legend of the sport. During his time, the mild-mannered, famously aloof driver raced for teams like Ferrari, McLaren, Sauber, Lotus and Alfa Romeo. Wherever he went, whatever he did in F1, brought joy and smiles to the paddock and to those off it.
Fast on the track, famous off it, and notoriously unwilling to be part of the media hype, Kimi just loved racing and became a synonym of speed.
It didn't matter to him what others said about him for what really mattered was going fast in an F1 car.
His has been an inspiring career one that perhaps has lessons for one and all.
So what do we learn from the life of a man who won his title by 1 point over his opponent in 2007? What do we say about the life of a driver who had set, aged 39, the (then) fastest lap of F1 in a Ferrari- the 1:19:119 and the guy, who despite driving a lacklustre Alfa went from sixteenth to sixth at Portugal in 2020 and that too, inside a single lap?
Fitness, the often-underrated asset!
Kimi Raikkonen's race wins clearly stand out among the many things one has come to appreciate about the racer. That he won at Spa-Francorchamps (Belgium), Suzuka (Japan), COTA (USA), Monte Carlo (Monaco), and Brazil (Interlagos) among other venues is well known. But that in the process of racing and winning, the man from Finland completed- as on December 12, 2021- no fewer than 18,596 laps is simply sensational.
It's a stat that clearly stands out in a long career.
But how did he do it? What did it require in the end? Moreover, could Kimi have gone such a long way without commendable standards of fitness? The blindingly fast corners! The testing hairpin bends! The challenging track elevation changes and enduring three back-to-back days on the track in order to complete a Grand Prix!
What was required, therefore, was fitness and not just skill.
Perhaps it makes sense to appreciate that just like an entire body of work goes behind a 30 sec TV commercial, there's so much preparation and fitness that goes behind one's F1 career.
Had Kimi, known for his liking for party and drinking, not been utterly fit, we may never have seen the sport's longest career take shape. Right?
There's much to absorb from a great career that had exceptional standards of fitness as its backbone.
The Ability to Keep Calm!
In Austria, 2015, one of the most horrific crashes saw McLaren's Fernando Alonso literally land on top of Kimi's Ferrari. The Finn would crash out. A decade back in the day, during the final stages of the 2005 European Grand Prix, Raikkonen suffered massive tireware and crashed out at a very high speed.
Just recently, at the season-ending 2021 Abu Dhabi Grand Prix, Kimi crashed out owing to a braking issue even before reaching the halfway stage.
For as long as there will be races, there'll be accidents. There'll be moments that will exhaust you completely and pressurize you.
And when there'll be no high-octane crashes, there will most likely be instances where dangerous driving on the part of another driver would disturb your race.
It's something that happened to Raikkonen all along. Yet, what stood out in his stellar career was his ability to keep calm, especially under pressure.
Not that he was some saint behind the wheel of an F1 car, but was surely this person who rarely blasted the team or his opponent. Somebody who just got busy doing his job and seldom complained.
It's this massive talent to keep calm that made Raikkonen one of his kind. Little wonder, that he was called the Iceman. It was perhaps F1's way of telling the world that they had a talent who kept it to himself and was unfazed by failure or pressure.
And for as long as one can do that in real life, all's well and will be well.
No nonsense, straight-to-work, and then, home attitude!
Kimi Raikkonen has against his name 18 pole positions, 103 podiums, 46 fastest laps (third most by any F1 racer), 21 race wins and that epic title with Ferrari.
But in order to achieve all of that, he required something more than great speed and skill at the wheel.
In the modern era of Formula 1 racing, where there's so much pressure and the constant rabble over social media, one saw many drivers either getting disturbed or losing the plot.
At times, rivalries would weigh down on some and terribly so. On other occasions, many would just endure a lean patch and never come back to form.
Think of Nico Rosberg in the former in his battles with Lewis Hamilton.
One's also seen many putting an act perhaps largely to 'save' their image or to cultivate one in the media-frenzied, opinion-obsessed world of Formula 1.
Not Kimi Raikkonen. He'd never do such a thing. He was who he was. He didn't change. He never said anything to please people. Moreover, he never tried to become someone else even after two long decades in the sport.
That no-nonsense attitude that created a cult of a man who simply loved racing and that was pretty much it made him what he is. It's what helped Kimi focus on the real task at hand. Anything else was anyways not for him.
There's much to learn from that, right?
Longevity, the key to success!
When we look at successful careers of drivers, whether Schumacher, Vettel, Hamilton, Alonso or Kimi, a thing stands out. It binds them together. It's the ability to compete at the highest level of sport for a long time.
To spend 19 seasons in the sport's top flight is no joke.
That in Kimi's ebb sits the longest F1 stint of all time tells a lot about the man from Espoo, Finland. At Abu Dhabi, Raikkonen stopped the car but not before competing in as many as 349 Grands Prix.
That's hell of an achievement.
And in competing for such a long period in the sport, there came a time where Kimi even fell out of love with Grand Prix racing, took a sabbatical, went to America and other parts of Europe (for racing in other forms), and even came back to race all over again.
Yet, what stood out in the Iceman's magnificent career is his longevity.
His life stands to serve a great lesson. The lesson is that to pursue greatness and success, you have to keep at it. You just can't be a dreamer; you have to be a pursuer. Kimi's first- and only- world title came after trying for seven long years.
You have to be consistent over a considerable period of time. And that is the key to longevity.
One can be simple, despite mega-success!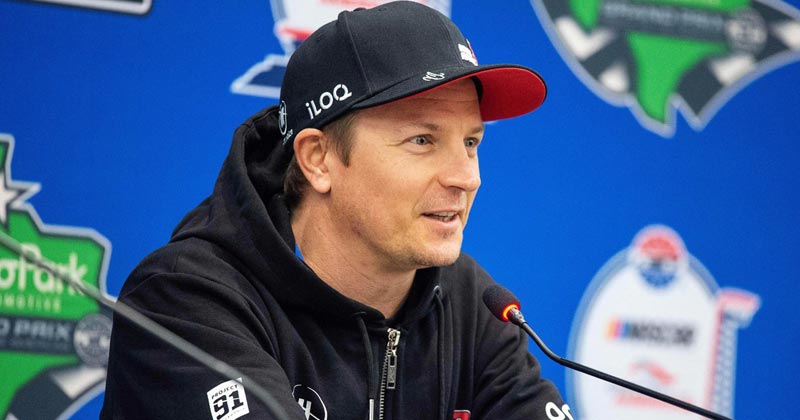 Honestly speaking, few drivers have come to amass such a mega fan base all over the world as Kimi Raikkonen. They all love him and not just the Finns, but the Hungarians, the French, the Chinese, the Americans and even, the Brits. He's got fan clubs all over in Asia, dedicated portals on social media that aren't just some lame fanboy forums with any specific agenda.
They all hail the legend of a man who was known for his simplicity at the end of the day.
For someone who got a chance to race with the sport's premier establishment, Ferrari in two different stints, Kimi's garnered worldwide acclaim and along with it, the moolah.
Bottas said he's a bit of a legend. Alonso said he's going to miss a tough competitor who could be relied upon for not doing anything crazy on the racetrack. Giovinazzi upheld his 'simple' and 'kind' teammate.
The great legend Lewis Hamilton has confessed to being a big Kimi fan from the very start of his career.
Yet, what made Kimi so loveable was his simplicity. When he could so easily have been an athlete who conducted himself in a starry fashion, throwing around fits of temper and attitude, Kimi's modesty and simplicity cut him in a different league.
Kimi never basked in the glory of being a Ferrari world champion, which he continues to be since his 2007 triumph. He exited the grid being the very same man who he was from the date of his arrival: the man in T-shirt (with the glasses on) and shorts, someone who liked to simply chill and do his own thing instead of putting up an act over social media or catering to an image.