Jesse Owens, the star of 1936 Olympics and once the fastest man on Earth has a story worth knowing and sharing.
Like many greatest athletes who have ever lived on this planet, even Jesse Owens had a story worth knowing. His life wasn't easy and the moment that made him the real star was one of the historic times in the history of this world. His arrival on track was a major breakthrough for many, majorly those who were just like him, poor, born into the family of former slaves and with a childhood that shaped him to be the man that he was, finally.
Born on 12th September 1913, in Oakville, Alabama, Jesse Owens' childhood, as described by himself, was beyond miserable where their family went through an endless cycle of poverty, hunger, and humiliation. However, at the same time, he was happy the way it turned out. Limited knowledge of the world made young Jesse Owens happy and that's what matters to him.
As a child, Jesse Owens loved running. He once stated that he always loved running, even when he was not good in it. The fact that running is something that could be done all by yourself, without anyone else, was what excited him about it.
We all have dreams. But in order to make dreams come into reality, it takes an awful lot of determination, dedication, self-discipline, and effort.
As he grew older, he got out of Alabama and eventually became the one who shattered the myth of "Aryan Supremacy", a propaganda initiated by Adolf Hitler.
1936 Berlin Olympics, the time where Jesse Owens created the history that he's still known for, was one of the most crucial Olympics, till now. The 1936 Olympics were hosted by Adolf Hitler and they were more than some games. It was a propaganda to circulate the "Aryan Supremacy" among people which is why the Chancellor of Germany, Hitler, didn't want any Jews or African to participate in it. However, the idea was brought back, when Hitler was served with the threat of boycott.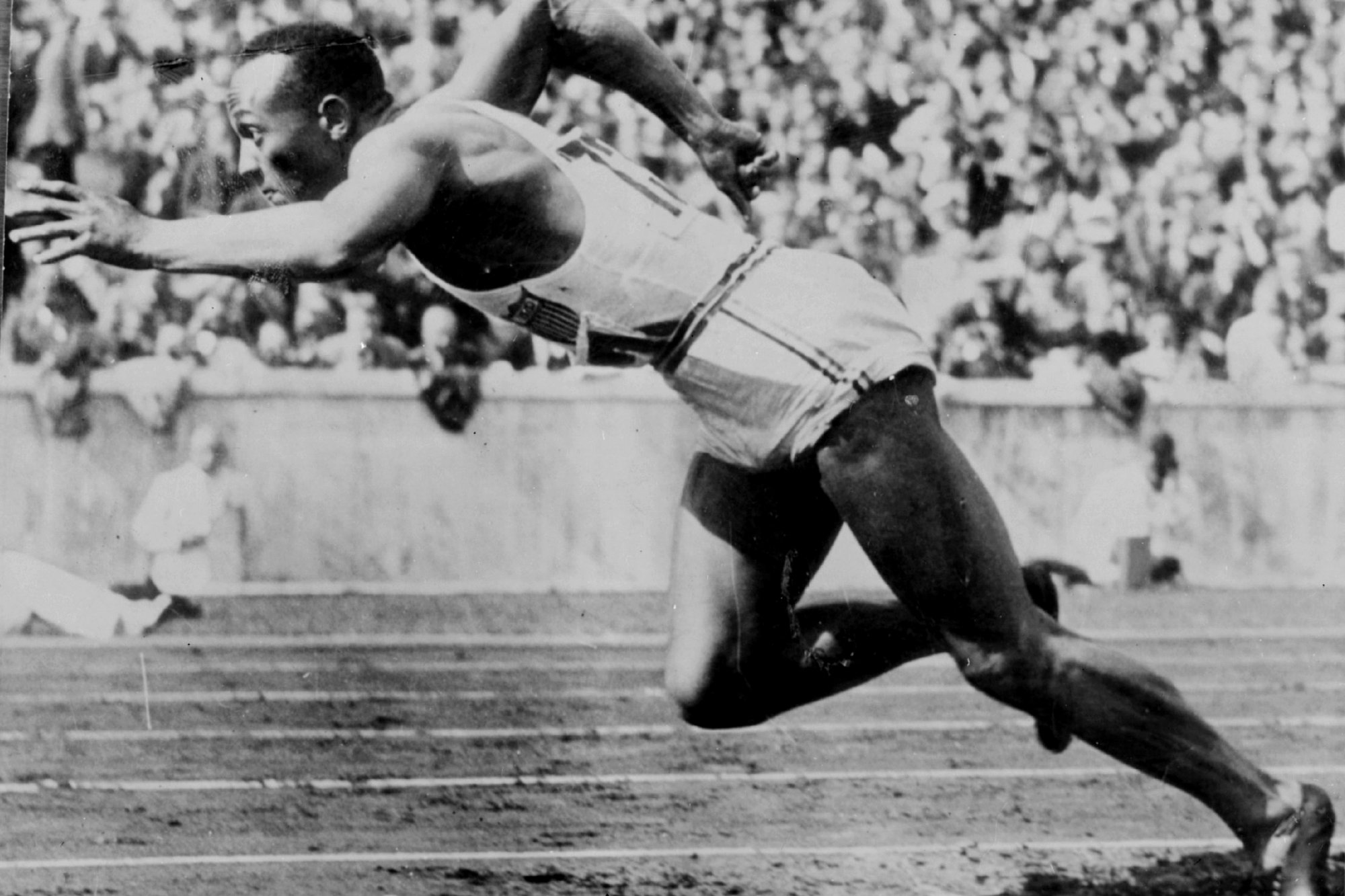 It was in the then special 1936 Olympics, when Jesse Owens, a 23-year-old African-American busted the myth of "Aryan Supremacy" by winning four Gold Medals. He won these medals in 100 metres, long jump, 200 metres and 4X100 metre relay race.
Along with these things, there are many other facts and life stories that Jesse Owens lived with, however, they are lesser known among people. Which is why we have compiled a list of 7 lesser known things about this track legend.
1. Jesse Owens was actually J.C Owens
Before there was a track legend, Jesse Owens, there was a young child of a sharecropper named J.C. Owens. It was when Jesse was 9 years old, a school teacher called him up and asked his name. Upon which the young boy replied, "J.C.", however, she thought he said Jesse and that's how the boy got a new name on the paper.
2. He ran toward his gold medals wearing German-made track shoes that were handcrafted by the founder of Adidas.
Jesse Owens' history has a part of history that we still strongly relate to. While the entire Germany was running on the Nazi propaganda, Adolf "Adi" Dassler took the Berlin Games as an amazing opportunity to launch his shoe business. Dassler successfully managed to grab in all the German athletes, as well as, Jesse Owens to wear his shoes, and 10 years later, he officially came in with a global company of athletic shoes – Adidas.
One chance is all you need.
3. His mother made a makeshift surgery on him and got his tumour out with a knife.
Just a day after Jesse Owens' 5th birthday, he discovered a fibre's lump on his chest which began to painfully pressing against his lungs. Because, Owens were a poor family, with no extra money to spend on the doctor, they decided to perform a makeshift surgery on their own on young Jesse. His mother took out a golf-sized lump out of Jesse's chest with the help of a sterilised knife. With a great loss of blood for various days, Jesse finally recovered healthily from it.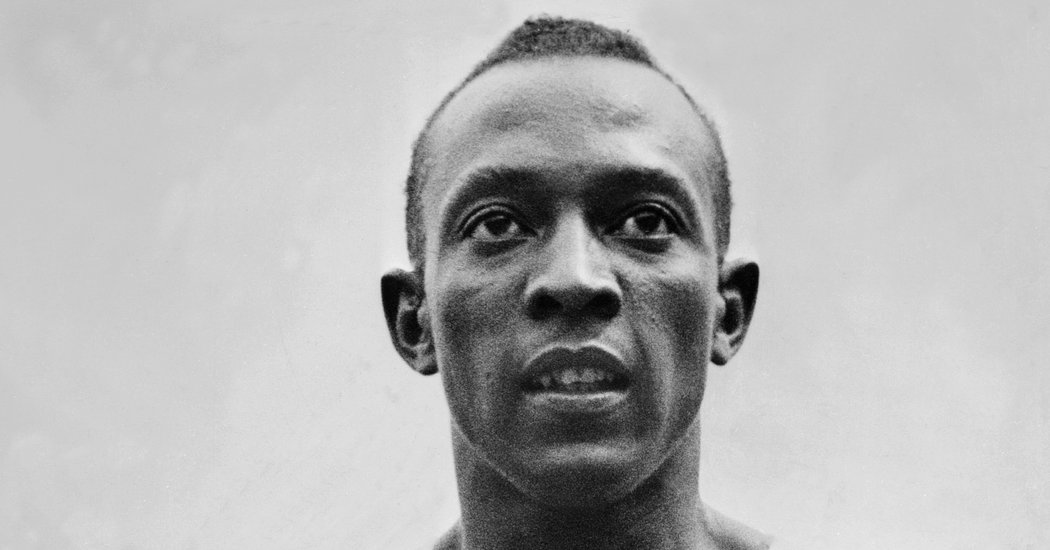 4. Owens raced against horses for money.
Even though Jesse Owens was an Olympic legend and his fame upon returning from Berlin Games didn't help him enough, financially. The track star started running against motorcycles, dogs and even horses, during soccer matches halftime, for money. He would start 40 yards ahead of his competition before sprinting for 100 yards, and often win by a nose. Owens admitted once, that, ""People said it was degrading for an Olympic champion to run against a horse, but what was I supposed to do? I had four gold medals, but you can't eat four gold medals."
5. Within 45 minutes, Owens set three world record and tied with a fourth one.
In the year 1935, at the Big Ten Championships in Ann Arbor, Jesse Owens set three world records and tied in with a fourth one, all within a time span of 45 minutes. Another fascinating thing about this was that he made it all at a time when he was suffering from a severely injured tailbone which ends up preventing him from even bending over to touch his knees.
The battles that count aren't the ones for gold medals. The struggles within yourself – the invisible, inevitable battles inside all of us – that's where it's at.
6. Jesse Owens visited India as a public speaker.
Even after being a successful track athlete, Jesse failed at making a stable financial stature, because of which he tried his hands on a lot of things: a race promoter, racing against horses, petrol pump attendant, and even a dry cleaning business. However, in the 1950s he became a public speaker. And, then, in 1955, Jesse Owens visited India and spoke for a huge audience in Madras, Bombay and New Delhi. He instantly became a dear for many and a columnist even went on to call him, "He's a darling of many a heart."
7. As admitted by Owens, not Hitler but then US President Franklin D. Roosevelt, snubbed him.
After the Berlin games ended, a myth came into the forefront which stated that Hitler refused to congratulate Jesse Owens on his incredible win at the Berlin Games and didn't even shake hands with him. However, the press later revealed that the German Chancellor indeed gave Owens a "friendly little Nazi Salute". And, even Jesse Owens said that the two exchanged congratulatory waves. In fact, it was the then US President Franklin D. Roosevelt who never invited Owens to the White House or even congratulated him on the win, and this disappointed the Olympic champion.
Apart from these 7 lesser known things, there are many other things about this legendary Olympic Champion that makes his entire journey worth knowing.