From conceding no race-retirements in the past two grands prix of 2016 and 2015 to having not one but three cars retiring by lap 9, Suzuka unfurled an unpredictable and topsy- turvy race on Sunday, 8 October, typical of its thrilling DNA. ​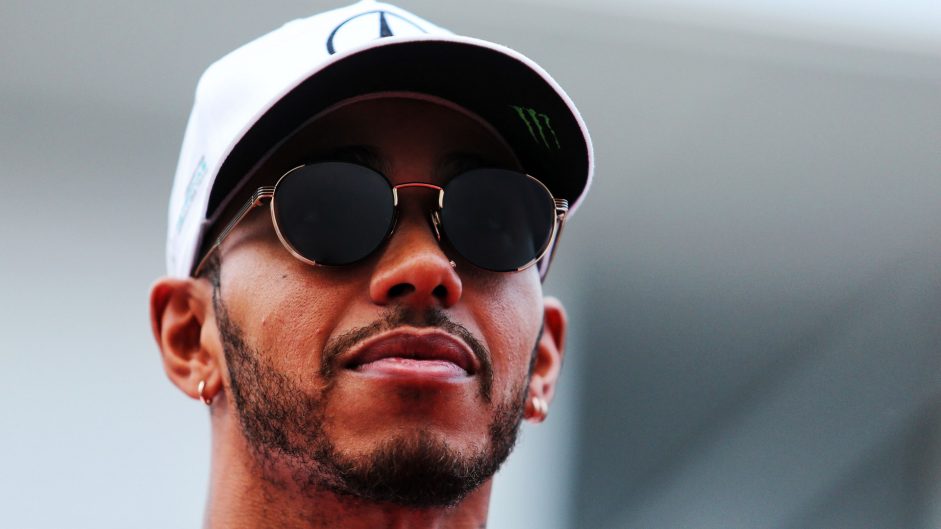 In winning his third race at Suzuka, ahead of contemporaries like Raikkonen and Alonso, but still one shy of four-time world champion Sebastian Vettel, Hamilton not only gained a marvelous 59-point lead over Ferrari's Sebastian Vettel but now looks certain to lift a deserving fourth driver's title with just three races to go in 2017.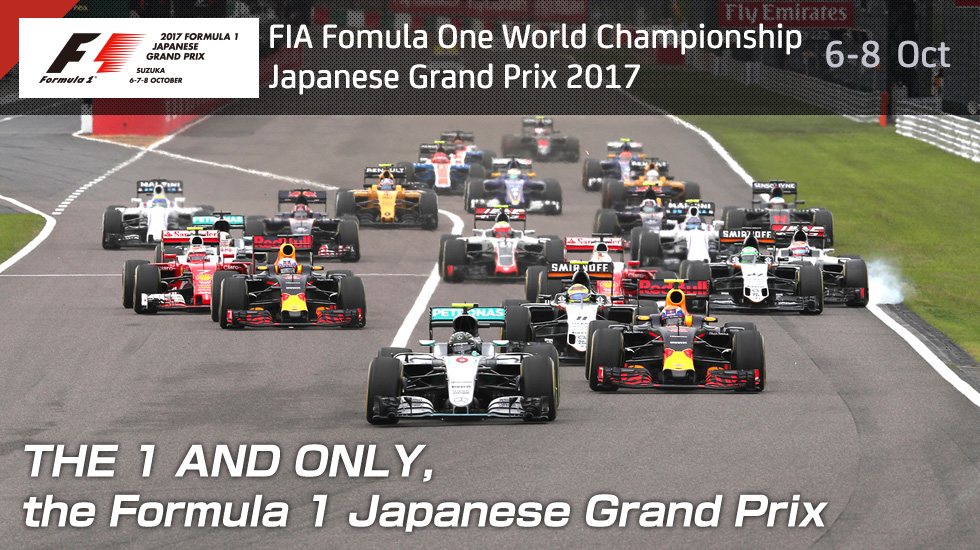 But before all of that, here's analysis about Sunday's belter of a grand prix at Suzuka.​
1. Heartache for Sebastian Vettel at Suzuka​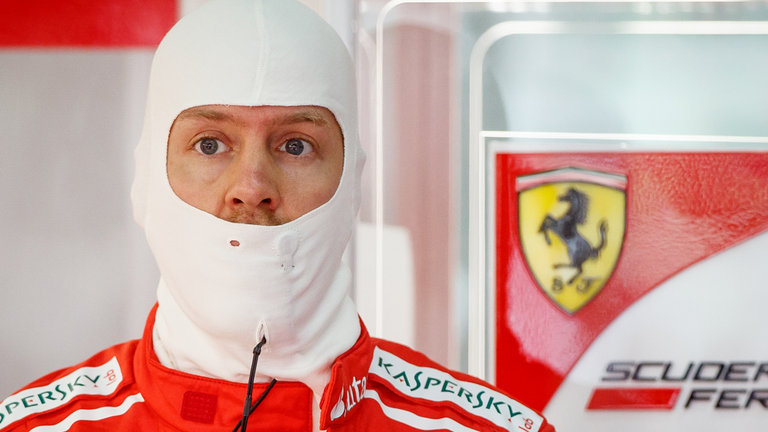 Not the toughest query to answer, whether for fans or F1 pundits, a simple one-word answer would suffice. No. Given an exceptional start that saw Hamilton pull away quickly right at the front before approaching the first corner, it wasn't too hard to see why the Briton seemed fitting on top of the podium ahead of the grid.
In leaving hardly any margin for error, ably cutting across Vettel, who began point four second from the polesitter, Hamilton fended off brilliantly from the German, who seemed struggling for grip, despite sitting on the Mercedes driver's tail.
What would soon endure would be a horrid time not only for the four- time winner at Suzuka, but also for fans of the Maranello-based outfit who had hoped Vettel, their best bid to counter the Silver Arrows charge, to put some fight.
But it wasn't to be.
There would be no overtaking by the blood-red Ferrari of Sebastian Vettel, ever desperate to cut short a rather daunting 34-point lead enforced by Hamilton heading into Suzuka, here in the heart of South Central Japan.
As fans relished a dry race at Suzuka, forgoing rains, ever a threat in what can often be inclement weather on race day, it wasn't particularly a bright sunny afternoon for car no.5 from the Ferrari stable.
Not a race that the four-time world champion would remember, the SF-70 H of Sebastian Vettel race retired even before completing one-third of Suzuka's terse drive. By lap 9, Vettel, hanging only to the crowd's sympathetic cheer was sitting idle, which left aside any possible bid of contesting, let alone passing Hamilton, Suzuka's 2017 winner.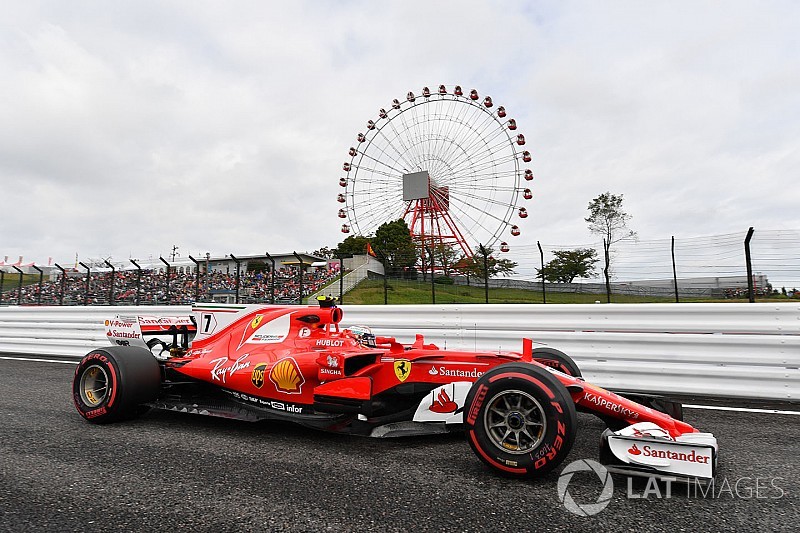 But that said, it isn't too hard to note that Ferrari's woes didn't come knocking all too sudden. That there were problems in both the Ferrari's of Kimi Raikkonen and Sebastian Vettel just 6 days ago at the race weekend at Malaysia is common knowledge. With Raikkonen having endured a horrible run-in with poor luck owing to major turbo problems with his car, seconds before the start at Sepang, it was time for Vettel to face his share of problems at Japan.
Severe reliability problems, constant struggles to tyre-manage, and persistent troubles with a fragile engine albeit competing with a strong chassis- Ferrari have endured some tough times since the Singapore Grand Prix.
Heading further, with Hamilton looking plum and indomitable like an uncontrollable fighter in the ring, it remains to be seen what the Ferrari of Sebastian Vettel can manage in the remaining races- USA, Mexico, Brazil and, Abu Dhabi
​2. Hamilton ensures a clinical drive to the end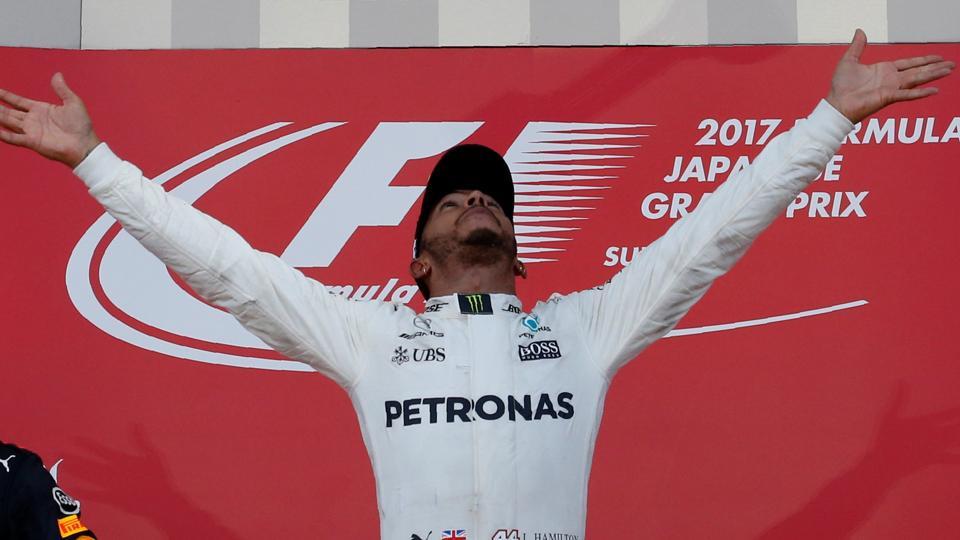 The 53-lap competition had it all; high pace corners and that challenging spoon curve. But nothing, absolutely nothing could dissuade Lewis Hamilton from conquering a grand prix that seemed his right from the start. Especially given that Hamilton clinched his record-shattering 71st pole of his career, clocking an incredible 1:27:319 meant that his would be the car to beat. That is exactly what remained in a challenging two-hour fight to the checkered flag.
Avidly competitive and clearly a deserving frontrunner, in winning his 61st grand prix, Hamilton has exulted his dominance at the very top of the grid in manner that could be likened to a Czar commanding a dominion with an iron-fist. Boy, would that make Toto Wolff happy or what!
3. Verstappen bounces back to great form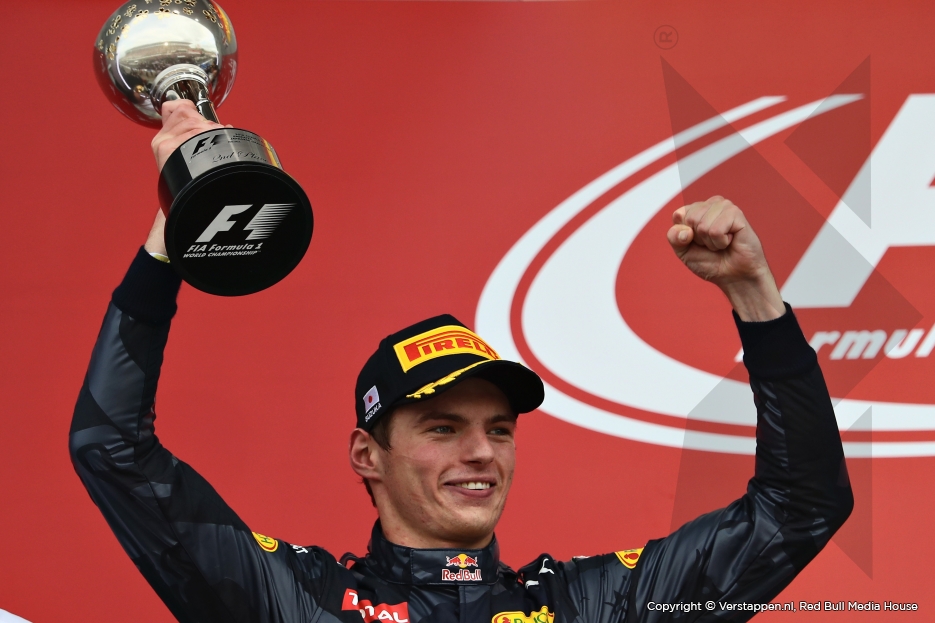 Just a week ago, in winning his maiden grand prix at Sepang, also sadly the final ever Malaysian GP, Verstappen trounced hefty opponents that included some of the best on the grid such as Raikkonen, Ricciardo, Hamilton and, Vettel.
But in finishing P2 at Suzuka, only his third podium finish, Verstappen not only drove home his Red Bull to some valuable points, rather further upped the ante of a team that now seems capable of closing the gap to Ferrari as far as the Constructor's standings are concerned.
With Ferrari occupying a second spot on the Constructor's charts, with 385 points, Red Bull- thanks to a sudden Max Verstappen-powered assault, should be able to assuage the Prancing Horse' run in the team standings. With 4 more races to go, evidently favouring straight line speed, the somewhat recalcitrant Red Bull of Max and Daniel that has often looked shy on power when compared to the Ferrari, might be able to launch a massive attack in the days to come.
4. Daniel Riccardo's brilliant defending from Bottas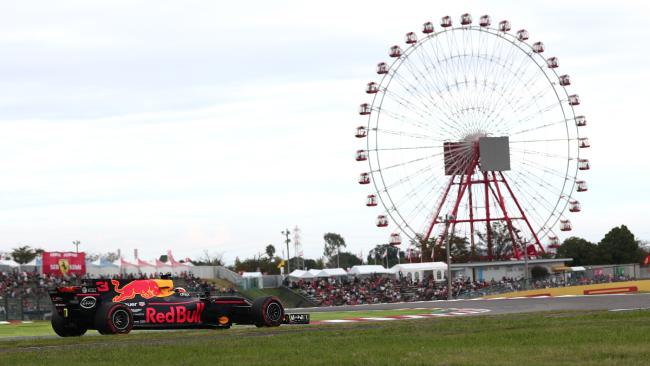 9 podium finishes from 16 grands prix including 1 race-victory and 3-back-to-back P3 at Spain, Monaco and, Canada- just how does it feel to be Daniel Ricciardo?
In claiming yet another podium finish, the first of his F1 run at Suzuka, Ricciardo collected not only 15 valuable points, 3 shy of teammate Verstappen but ably demonstrated what it takes to defend from a top-notch driver of the class of Valtteri Bottas.
That said, not all seemed to have gone Ricciardo's way, given how Force India's Esteban Ocon brilliantly pulled ahead of Ricciardo, then P3, right at the start to push the Aussie to P4 in lap 1, but Ricciardo was able to hold onto a longer stint on the supersofts and benefitted from the pitting of other drivers at around the halfway stage at Suzuka.
Holding onto a brilliant P3 from lap 29 onward, a time where Ferrari's only running car; no. 7 of Raikkonen pitted ahead of Hulkenberg, Ricciardo was able to ward off the marauding charge of the other Finn- Valtteri Bottas who came ever so close in an attempt to topple the smiling Aussie.
5. Kimi Raikkonen salvages some pride for Ferrari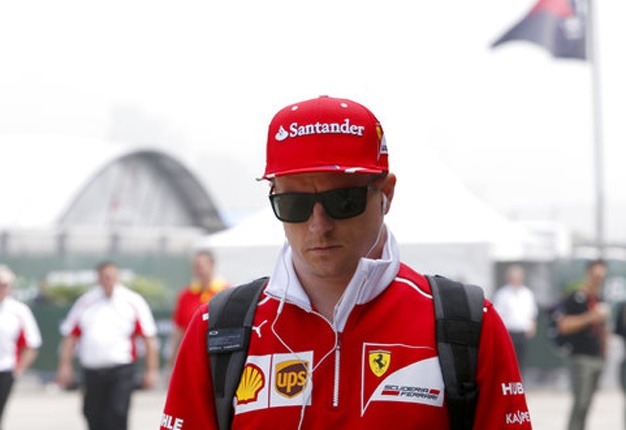 He wasn't a happy lad at Malaysia, where turbo troubles in that waning Ferrari saw him race-retire even before the 5 red lights could go off. But, out here at Suzuka, a scene of arguably the Finn's greatest victory in F1, that scintillating 2005 triumph in Ron Dennis' McLaren, Raikkonen gave fans something to cheer about.
Not that it was a happy day for the Ferrari driver who, following a 5-place grid penalty started way further down the grid than he would've liked in a modest P11, Kimi quickly made up some places and finished with a respectable P5 at Suzuka, the best he could've managed beginning from the midfield.
In making some swift overtakes on Renault's Nico Hulkenberg and Force India's Esteban Ocon, both of whom seemed to be poised for a finish inside top-5 at one time, Kimi's 10 points offered salvation for a modest race weekend for the prancing horse.