NorthEast United and FC Pune City were engaged in a 'fight for pride' at Indira Gandhi Athletic Stadium, Guwahati, as both the teams now seeks a berth in the Top Four of the ISL 2016 league tally. NorthEast United was suffering from a six-match winless drought and FC Pune City, on the other hand, was expected to have the upper hand in this game, after their 4-3 win against the second-best team right now, Delhi Dynamos.
For the first 15 minutes, both teams struggled to keep the ball to themselves as the game witnessed a lot of missed passes. The crowd kept their fingers crossed as they knew what FC Pune had done in their previous match.
However, NorthEast United never gave the opposition, a chance to dominate in the game and desperately attacked their goalpost. The first chance also felt in the hands of visitors when Velez sent in a low cross towards Romaric but the former Sevilla midfielder missed the target.
In the 21st minute, Lucca tried to do something for the visitors and got beyond Romaric but his pass was intercepted by Zokora. The latter picked up the ball and shot a left-footed strike from the edge of FC Pune's box, however, the ball went way wide.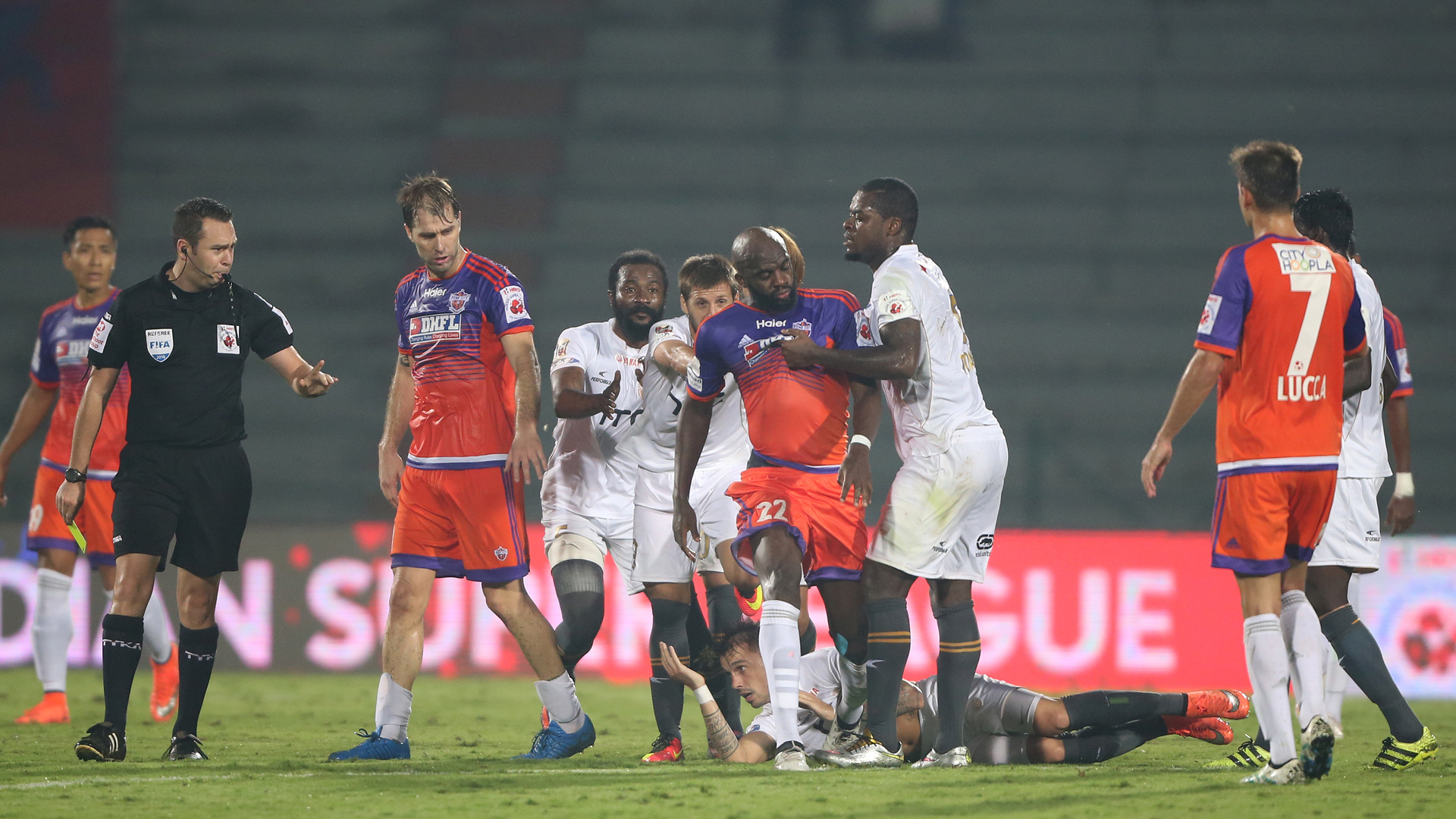 This back and forth game continued till stoppage time but the crowd felt cheated just before the halftime, when referee ignored Gouramangi bundling Alfaro inside the box and brushed off NorthEast United's appeal.
The second half also saw both teams struggling for the opening goal resulting in many desperate shots from outside the box.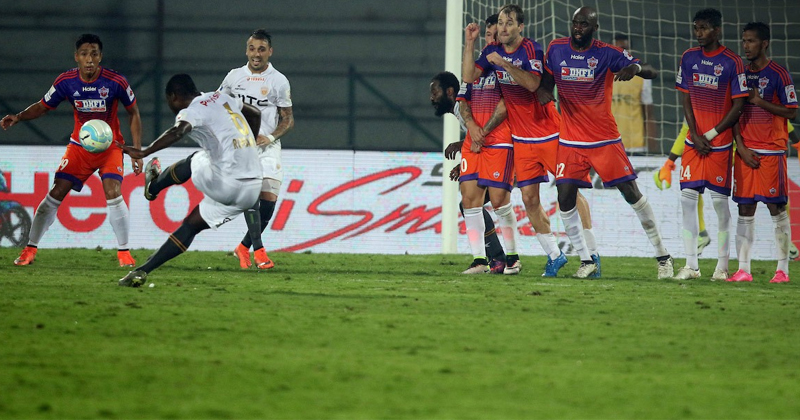 The breakthrough came in the 82nd minute when Eduardo fouled Velez and gave the home team a free-kick opportunity, much to FC Pune City's disbelief. Romaric was given the chance to attempt the free-kick and he didn't miss the opportunity of giving the crowd what they wanted to see as his left-footed shot went straight into FC Pune City's goal post.
Pune tried to cut open NorthEast United's defense but the team was not able to score the equalizer and the match ended with 1-0 in NorthEast United's favor, ending their winning drought.
FC Pune City is now in desperate need of points to confirm a berth in the playoffs and the task at hand will not be an easy one, as they have to face Atletico de Kolkata and Kerala Blasters in their next two matches.
Follow us on Facebook, Twitter and Instagram for more updates. Don't forget to like and share. Do tell us your views in the comment box below.
23 November 2016
Rohan Jaitly