FC Goa and Mumbai City FC clashed in the 40th match of ISL 2016 at Fatorda Stadium, Goa. Mumbai City FC wanted to continue their dominance that had led the team to the second position of the league tally while FC Goa entered the game to save their pride after being laid down at the bottom of the ISL 2016 tally.
FC Goa needed to carry on the momentum from their last win against Northeast United and Mumbai City FC wanted retribution for their defeat against the underdogs, FC Pune City.
The two teams adopted different strategies as Mumbai City went on attacking the opposition from the start and FC Goa tried to defend every attack that their lineup faced.
The hosts dominated the game during the first quarter however, Sunil Chhetri fabricated a pass for Diego Forlan but the latter's effort was not enough to breach Kattimani's defence.
In the 37th minute, Floran too had a chance at scoring the goal but his strike was tipped by Kattimani above his goalpost.
The first half ended with both the teams still avid of a good news.
In the 59th minute, Zico tried to go for a kill by replacing Debabrata Roy and Keenan Almeida with Jofre Mateu and Trindade Goncalves, making the attack stronger.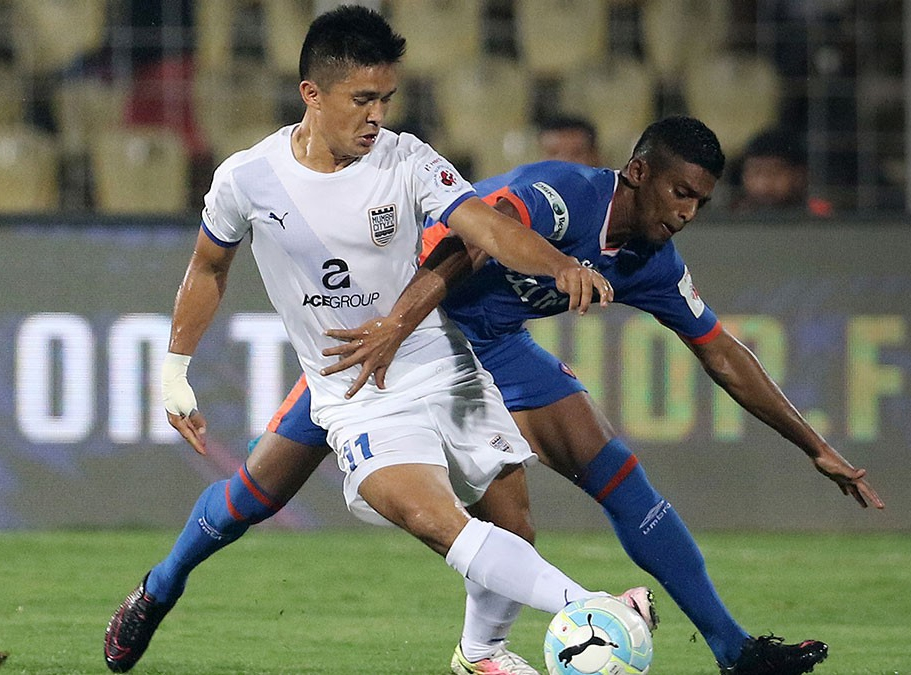 In the 62nd minute, the duo of Floran and Sunil Chhetri again came into the limelight when Floran prevented the ball from passing the byline and passed it towards Chhetri, however, the latter mistimed the shot and send the ball straight to an already committed Kattimani.
Floran and Kattimani went close to scoring a goal in 65th and 84th minute respectively but Kattimani was possessed on saving the post every time. The home crowd also witnessed one of the greatest performance from Kattimani.
FC Goa came from nowhere and tried to pick up full points in the stoppage time. Trindade passed the ball to Julio who only had the goalkeeper to beat. However, Julio's left footed shot was kept out by Amrinder.
The match ended with a draw and both teams got a single point each. FC Goa now stands at the 7th position of ISL 2016 League tally and FC Mumbai City have retained their 2nd position.
Follow us on Facebook, Twitter and Instagram for more updates. Don't forget to like and share. Do tell us your views in the comment box below.
17 November 2016
Rohan Jaitly