Quinton de Kock rekindled his form and cruised Delhi Daredevils to a glorious win over Royal Challengers Bangalore (RCB). at Bangalore witnessed an amazing display of cricket as Delhi Daredevils scored a 7-wicket victory over Bangalore. Delhi won the toss and decided to bowl first. The opening batsmen of RCB Chris Gayle and Virat Kohli entered and the innings started. Right in the starting of RCB's innings the team got a shock when Khan dismissed Chris Gayle on the third ball of the first over.
However, the current favourite of the nation Virat Kohli and AB De Villiers made up that loss as they both played a spectacular innings.
Virat Kohli smashed 79 runs off 48 balls including 7 boundaries and 3 sixes where De Villiers was no less as he made 55 runs off 33 balls. Virat and De Villiers made an outstanding partnership of 107 runs together and after 11th over the RCB suffered from the next big loss as De Villiers was dismissed by Brathwaite on a length ball.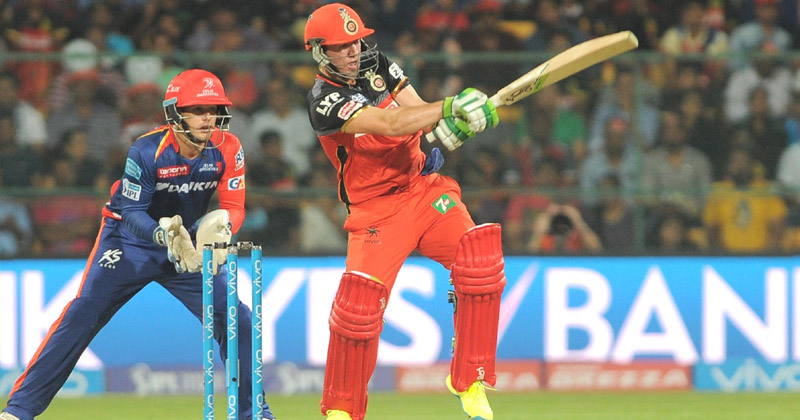 Mohammed Shami took the catch and sent De Villiers back to the pavilion. After the dismissal of De Villiers Shane Watson came to bat and he played a major role in making a challenging total for RCB.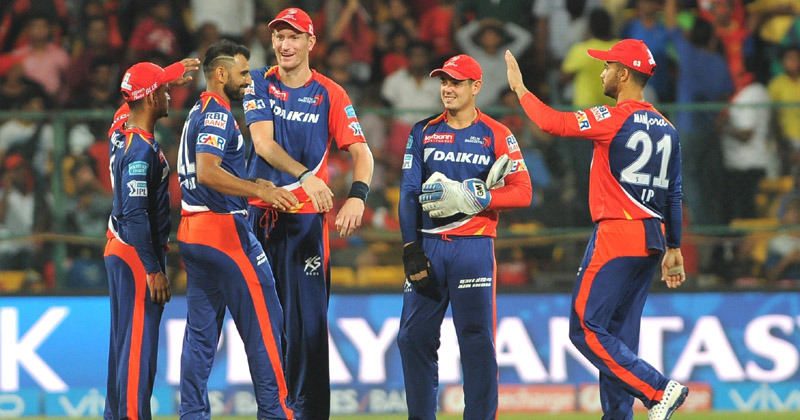 He smashed 33 runs off 19 balls but Mohammed Shami was not going to stop as he delivered a quick pick up delivery with an accurate throw and dismissed Watson.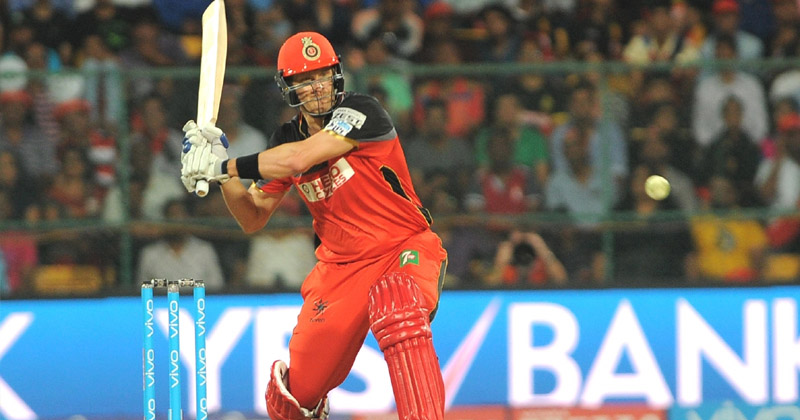 Kohli was still on the crease and the hopes of RCB were still on the heights of the Everest but in the 19th over of the RCB innings, Mohammad Shami took out Kohli's wicket and dismissed him.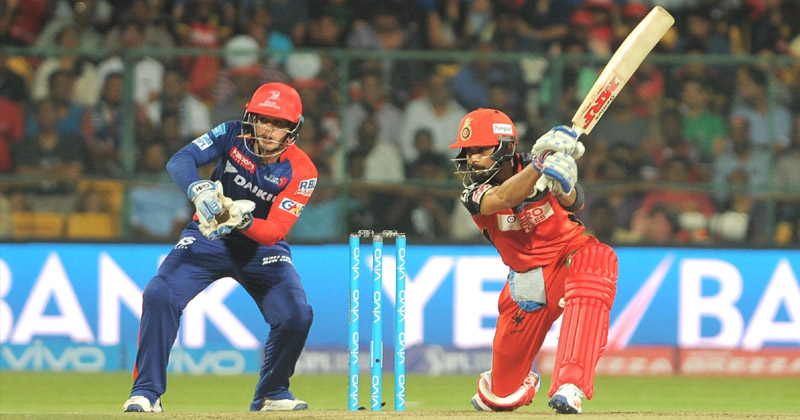 After 20 overs RCB made a challenging total of 191 runs with the loss of 5 wickets. It was a stiff chase for Delhi and even RCB had no idea what they were getting into.
Delhi innings started and their opening Batsmen Quinton de Kock and Shreyas Iyer set foot on the ground. On the last bowl of the first over Iyer was knocked out and sent back by Aravind. Delhi lost its first wicket in the first over but Quinton de Kock had planned something that even Delhi didn't know. He managed to play an awestruck innings of 108 runs off 51 balls.
The batsman was remarkably amazing and he hardly panicked chasing a total of 191 runs. His optimistic approach while playing made him pull off such a spectacular display of the game and he chased the total effortlessly. Delhi lost its second wicket Sanju Samson on the 4th ball of 5th over as Watson struck him out of the ground with a short delivery but having Quinton de Kock, on the other hand, did not make it a big deal. Quinton de Kock single-handedly cruised the game towards victory for Delhi but he wasn't there to finish the game. Watson threw a slow short ball and dismissed Quinton de Kock on the 2nd ball of 18th over but there was nothing much left to the game.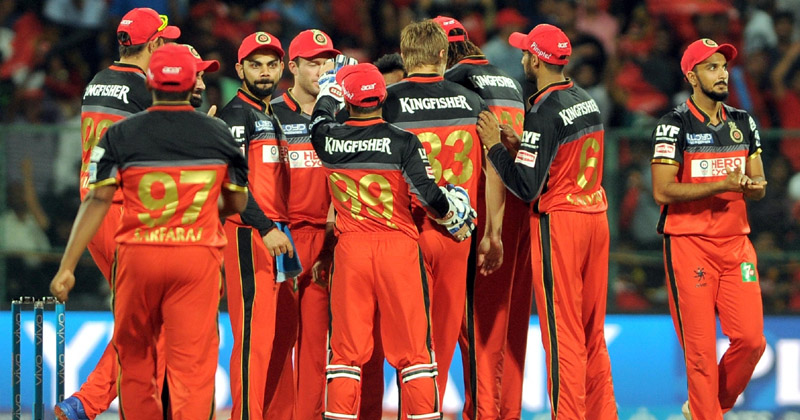 JP Duminy came and after 5 deliveries the match was won by Delhi Daredevils.
Delhi Daredevils won their first match over RCB since 2010 and they have done it in style for sure.
Follow us on Facebook, Twitter and Instagram for more updates. Don't forget to like and share. Do tell us your views in the comment box below.
18 April, 2016
Avni S. Singh