Has anyone seen Ajinkya Rahane?
Looks like a confident player, always busy in the middle and one whose bat is usually lifted acknowledging the public's effort of his customary toils with the bat.

Who's your Ajinkya Rahane this IPL season? Is he the one who's clearly for the life of him, not able to score runs? Or is your Rahane the one that's comfortably veiled in the rigours of captaincy so as to deflect attention from his string of low-scores?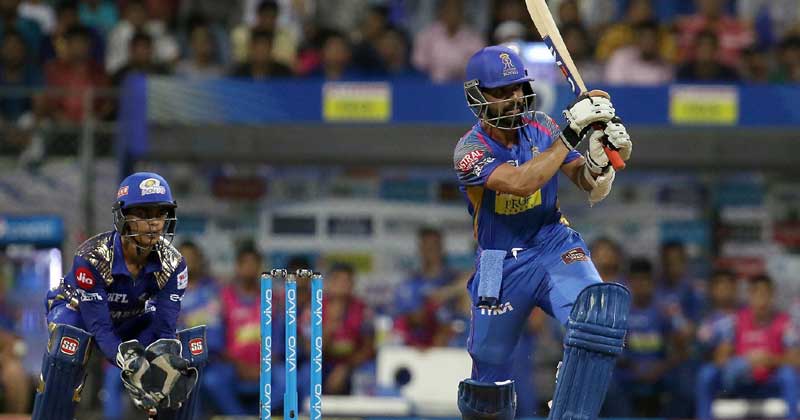 11, 37, 4, 9 and 5- there's a draught out here in IPL even as there's no dearth of resources aiding a rich harvest and unbridled excitement among fans.
Surely, the only thing Rahane might be able to reflect well this season would be the introduction and orientation and, eventual settling down of Jofra Archer and the goodies that Jos Buttler has been able to deliver for his embattled side.
There are these polarising images of Ajinkya Rahane in the IPL. On the one hand is a quick-footed, shot-making, aggressive run collector and on the other is a bearded batsman seemingly shrunken in size and responsible for scoring 10s and 20s and on odd days, a thirty-something albeit with a huge amount of effort.
What's worrying is that the former happens to represent Ajinkya Rahane in the earlier editions of the IPL. The time during Rahul Dravid's captaincy and mentorship seemed to have let Ajinkya Rahane simply- be. Back then, together with Sanju Samson who was drafted in as the opener, the Rahane-Samson duo went on to bisect fielders on every possible IPL ground, toy with bowlers and subdue the best of attacks. That was 2013 and 2014 seasons where Rahane, soon to be 31 seemed relatively free. Mistimed hits and failings with the bat owing to a fallacious belief that attack is the only way to get going in IPL have withered away a reputation that Rahane has himself built on painstaking effort and love for the grind.
It could also be argued that back then in the ebb of Dravid's control and effective leadership, Rahane could explore himself a lot better.
So what's gone wrong now? No Dravid means no Rahane among runs?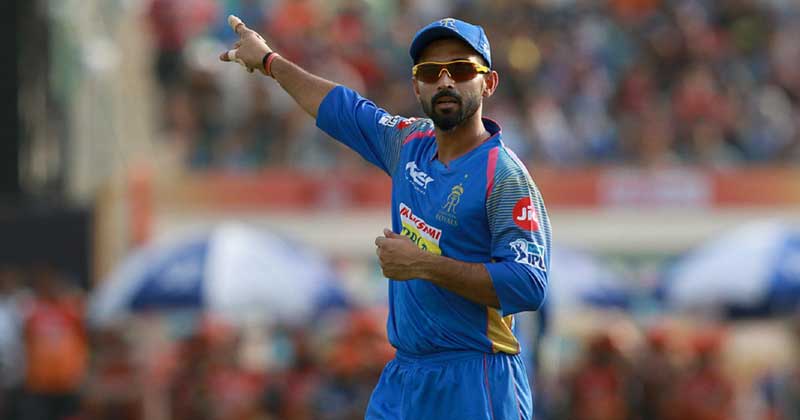 Even if that seems like the most ludicrous assessment of an established batsman, then so be it. In fact, what proliferates this current view is the right-hander's own assessment of his nature of relationship with Dravid. A few days back, he shared in quintessential honesty, that given a chance, he'd like to play with and under Dravid again. Of course, that's a mere fantasy concocted in la-la land. The truth certainly is that in the 2018 season, where Rajasthan did seem to have a chance to ferry along their ship especially having begun solidly, lost the plot.
Here's what is worrying. The feeling about missing one's close mentor seems to resonate more when a Prithvi Shaw, not just another teenager, speaks about the "The Wall's" impact. Rahane has been on his own for a few years already and hasn't been a stranger to Dravid's methods, the self-administering calm and being this master of one's thoughts has reflected ever so immensely in extracting the best from him.
But in IPL 2018- there's just one underlining thought- O captain, my captain, our ship has sunk
Apart from a knock here and there and in particular that 65 against the Sunrisers, Rahane just hasn't been able to get going.
What's more worrying is that he's not managed to score at run a ball and register the plundering by IPL's usual standards. Think it's hitting the batsman way below the belt? Here's reason to ponder over Rahane's form.
He managed 11 off 12 against KKR, followed by 37 off 36 against Mumbai Indians- effectively nibbling 6 overs without many explosions (nonetheless, thankfully there was Buttler)- and this was followed by 4 off 3 against CSK and, 9 off 10 against King's XI Punjab.
In 3 innings out of 4, Rahane lasted for under 2 overs in the middle. This was particularly nerving considering together with Samson and Buttler he had to be the nucleus for his team.
Fans don't have the luxury of patience in a tournament that changes shape and names nearly each or every alternate passing game. For a side that had forged a comeback having gone doomsday following their involvement with spot-fixing, an illustrious comeback would've held Rajasthan Royals in good stead. But its captain, among world cricket's most respected names, wasn't able to pull along his side.
This isn't meant to be a diatribe against one of the most technically correct batsmen in contemporary structure, rather a critique for a batsman who's so capable of doing better. For starters, his repair-work has to be finding a way back into the national side. He would've loved to get some runs and practice in England considering the world cup in England is barely a few months away.