Long before India was even a force in cricket, let alone a force to be reckoned with, another Indian team was making our beautiful nation proud.
Yes, in 1928 when India was still marginalised under the colonial rule, a team without even shoes to wear, you read that right, the most basic thing in a field sport, had gathered the unparallel will and determination to make this beautiful country a shining beacon of light on the global stage.
A team comprising of eleven brave warriors who through their sheer skill and the insatiable need to succeed at all costs treated Bharat to their first Olympic medal in Men's Field Hockey that year.
And in this endeavour, India's primary instrument of reeling pain on the opposition was none other than the biggest star in Indian hockey, Major Dhyan Chand, possibly the brightest in the world too till date. Certainly, for me!
The man par excellence was so adept in his dribbling that some European teams even labelled him a cheat having a magnet attached to his stick. Needless to say, their insecurity seeing the sheer brilliance of this man did translate into accusations albeit nothing was ever proven.
Such was the success this great nation earned from 1928 to 1960, soaring to a gold in every Olympics taking their tally to a whopping seven successive medals in a row.
The highest for any team to date in Men's Hockey.
Moreover, this team didn't concede a single goal from 1928 to 1956 in any Olympic game contested. Yes, you heard that right!
And the cherry on the cake was their momentous win record in the mother of all sporting competitions, with 77 victories from 126 games contested. The most wins by any team in the Olympics.
Even in the '70s, The Bharat Army continued its dominance with a World Cup win in 1975 and the last Olympic gold in 1980.
Truly a golden era in Indian Hockey with feats every Indian should be more than proud of.
Which brings me to a question
How many of us millennials are aware of this golden era of Indian Hockey?
Well, would have to sadly say, not many as we have been fed so predominantly on cricket in our upbringing that somewhere this great sport never saw a mention.
In truth, from the time we millennials were exposed to any semblance of sport; Indian Hockey had already descended on its path of steep decline that continued for decades to follow.
Yes, there were greats in the '90s too, the likes of Dhanraj Pillay, Mukesh Kumar and others but the success India had tasted earlier somehow could never be replicated.
With the onset of the new century, Indian Hockey dipped further as cricket became the go-to sport for all youngsters with the fame, money and accolades it offered.
Cricketing heroes in Sachin Tendulkar, Saurav Ganguly, Rahul Dravid, MS Dhoni and the effervescent Virat Kohli were always the newsmakers.
Truth be told, in the 2000s, the only time hockey came to any light in the media was courtesy of the Bollywood film Chak De! India that saw superstar Shahrukh Khan portray a resolute Coach who made his Women's Team win an all-elusive World Cup.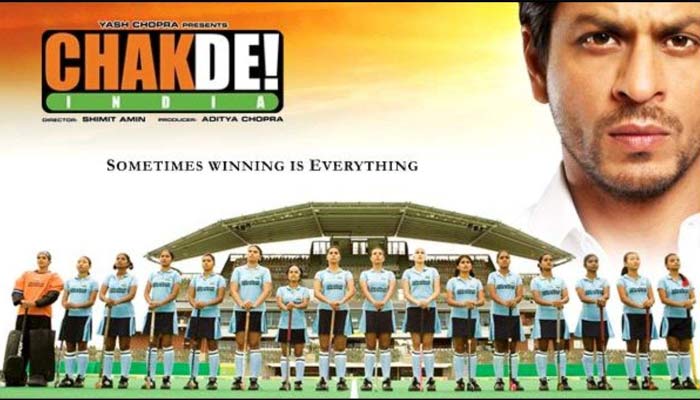 A sad state of affairs for Indian Hockey that really deflated me, being someone who has liked this sport since my childhood.
Having said this, dark clouds are never permanent and sunny times always return.
Well, for Indian Hockey recently, sunny times are certainly back as this team has soared from being ranked 12th in the world in 2007 to now 4th as per the latest ranking in World Hockey.
The highest rank we have seen in over three decades, winning tournaments en route, the likes of Azlan Shah, Asia Cup and The Asian Champions Trophy.
Call it resurgence or resurrection or what you may. In truth, it has been the much-needed ointment for my long unattended wounds.
The performance they have shown by consistently beating teams, the likes of European powerhouses in Germany and Netherlands and going toe-to-toe with the best in Australia has truly been breathtaking.
This thanks to the emergence of stars like SV Sunil, Mandeep Singh, captain Manpreet Singh, the penalty corner specialist Harmanpreet Singh and Rupinder Pal Singh have truly been momentous.
Good times after decades of nightmares!
As I end this piece, there is another point I would like to raise.
The cream of Indian Cricket is paid a whopping 5 crores annually, the cream of Indian Football 50 lakhs and Indian Hockey, well nowhere close to even the latter.
No individual player sponsorships too unlike every star in Indian Cricket.
Truly, a sad state when it comes to financial rewarding. Which brings me to another question.
Also Read: Dhyan Chand: 10 Interesting Facts About The Greatest Indian Field Hockey Player
The current crop has made our great nation a shining beacon of light in World Hockey. Yet again!
Isn't it time, more is done for them?