There may not be another IPL season as representative of the powers of youth as the ongoing season in 2018. Forget the fact that there are batting superstars. Forget that there are world-class bowlers and experienced marksman of the game. If there was anything like an IPL book- a copious collection of record books and amazing feat, it's bookmark would be the chapter dedicated especially to the feats of the youth.
Despite their plummeting fortunes, Delhi Daredevils would be proud of someone like Rishabh Pant. Not just a batsman; rather a man with a carnivorous streak to run after bowlers. Not just any young batsman; a talented wizard in the making. You actually run out of adjectives when you see Rishabh Pant engage in a streak of free-striking, something he's ably demonstrated in the ongoing season of the IPL.
When Pant brought up his famous typically hard-hitting half centuries- 69 versus Rajasthan and 85 versus Bangalore- he had gathered wind. People had already begun talking about him before the start of the tournament knowing that there was an earnest young man who had the power to strike big and the ability to fill in as a useful wicketkeeper. There was this feeling that the big-hitting batsman was on his way to strike some mighty knocks. His fifties were quick-fire and gave an idea of just what was to follow.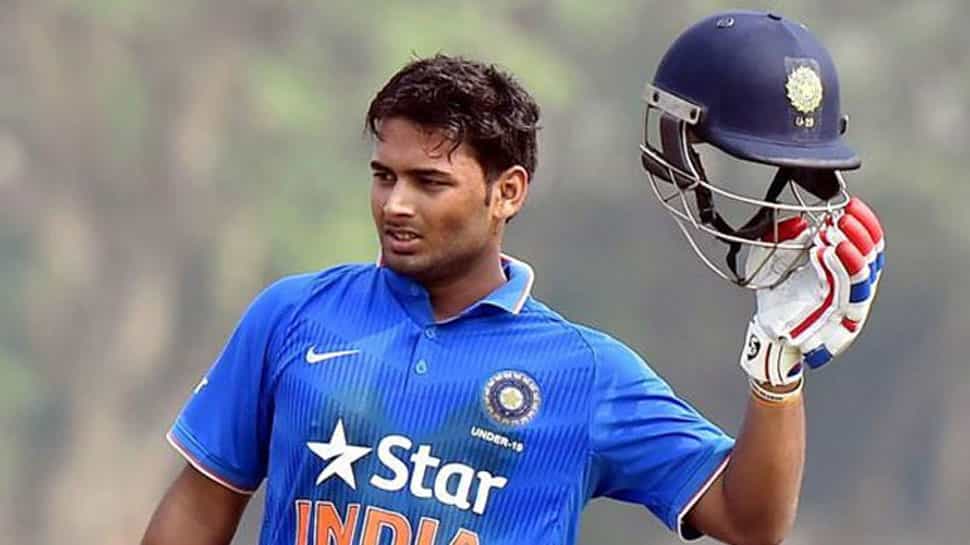 And then finally on May 10, 2018, came that moment that was being so longed for. The time for Rishabh Pant to wield his bat and show the crowds that he wasn't here just for the fifties; and that his bat had the reach to craft colossal hundreds. Just that little did Sunrisers Hyderabad know that Pant's most famous moment- a feat that could be equated to a moment of his true reckoning- would come against their bowling attack. Neither had the Delhi crowd anticipated that the famous 20-year-old batsman would notch up his memorable and maiden IPL hundred on his team's home ground, much to their delight.
And now that Rishabh Pant has crafted what eventually became a defining knock, an unbeaten 128, the calls for his inclusion into the national side have gained newfound focus. The day before Pant's magnificent effort, when his name was not found in India's squad for England, there were huge outcries and a feeling of angst. These were to only increase in the immediate aftermath of his valiant century, also the current highest knock in the IPL.
So impressed have been contemporary players and even past icons that Pant now has the support of Saurav Ganguly, India's own Prince of Kolkata and it's not that hard to understand why. Ganguly, for starters, has often rallied behind youngsters and promising talents. Secondly, quite like Pant, Ganguly was an attacking batsman too, apart from also being a left-hander. Even as in Ganguly's time there was no such thing as T20s and much of the fireworks for steady starts were evident in the 50-over game, Ganguly exhibited similar charisma that Pant demonstrates.
The 'Bengal tiger' was effusive in his praise for Rishabh Pant and believes that Pant's call-up for national duties will surely come. "For Rishabh, it will happen, he will get there… I think he is the future," Ganguly said at a promotional programme of Cycle Pure Agarbathies. Interestingly, Rishabh Pant's knock comes two days after having been ignored for the selection to India's tour of England, Ireland.