LeBron James is widely regarded as one of the greatest basketball players of all time, and his impact on the sport cannot be overstated. From his exceptional skills on the court to his activism and philanthropy off the court, LeBron has transformed the game of basketball and become a true icon. In this article, we'll explore LeBron's legacy and the ways in which he has changed the sport.
I. LeBron James Skills and Accomplishments
LeBron's incredible skills and accomplishments on the court are a major part of his legacy. He has won four NBA championships, four NBA Most Valuable Player awards, and has been named to the All-NBA First Team a record 13 times. He is a master of all aspects of the game, from scoring and rebounding to passing and defending. His combination of size, speed, and skill is truly unparalleled, and he has inspired countless young basketball players to follow in his footsteps.
II. Activism and Philanthropy
LeBron's impact goes far beyond the basketball court. He has used his platform to advocate for social justice, education, and other important issues. He founded the LeBron James Family Foundation, which provides educational resources and support to underprivileged children and families. He has also been a vocal supporter of the Black Lives Matter movement and has called attention to police brutality and other forms of injustice. LeBron has shown that athletes can use their influence to make a positive difference in the world.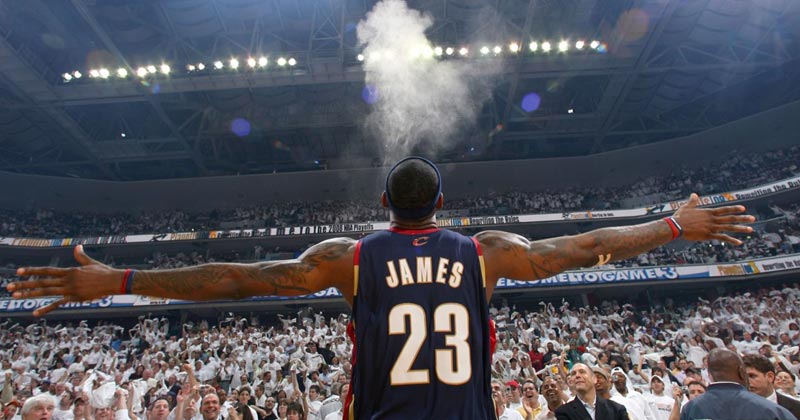 III. LeBron James Business Ventures
LeBron is also a savvy businessman and has made a major impact off the court with his various business ventures. He has invested in numerous companies and projects, including a stake in the Liverpool Football Club, a production company, and a chain of pizza restaurants. He has also been a pioneer in the world of athlete-driven media, with his platform Uninterrupted providing a platform for athletes to share their stories in their own words.
IV. Influence on the Sport
LeBron's impact on the sport of basketball goes beyond his individual accomplishments and off-court activism. He has also influenced the way the game is played and the way teams are constructed. His style of play, with its emphasis on versatility, athleticism, and teamwork, has become a model for other players and teams. He has also been instrumental in the rise of player empowerment in the NBA, with his decisions to change teams and take control of his own career inspiring others to do the same.
V. Legacy and Future
LeBron's legacy is already secure, but he shows no signs of slowing down. He continues to play at an elite level and has expressed a desire to play for several more years. He also continues to use his platform to advocate for important issues and make a positive impact in the world. As he enters the later stages of his career, it will be interesting to see how he continues to influence the game of basketball and leave his mark on the sport.
Also Read: LeBron James' Secret to Success: Uncovering His Pre-Game Rituals and Superstitions
Conclusion:
LeBron James is a once-in-a-generation talent who has transformed the sport of basketball in countless ways. His skills on the court are legendary, but his impact goes far beyond basketball. Through his activism, philanthropy, and business ventures, he has shown that athletes can use their influence to make a positive difference in the world. He has also influenced the way the game is played and the way teams are constructed, leaving a lasting legacy that will continue to shape the sport for years to come.