There are fans and there are 'Football Crazy Fans'! This was proven once again at the UEFA Euro 2016 when the Russian national team was handed a suspended disqualification because of the fans unruly behaviour. This is one of those instances where a celebrity (the team in this case) has to suffer because of over enthusiasm on part of their fans.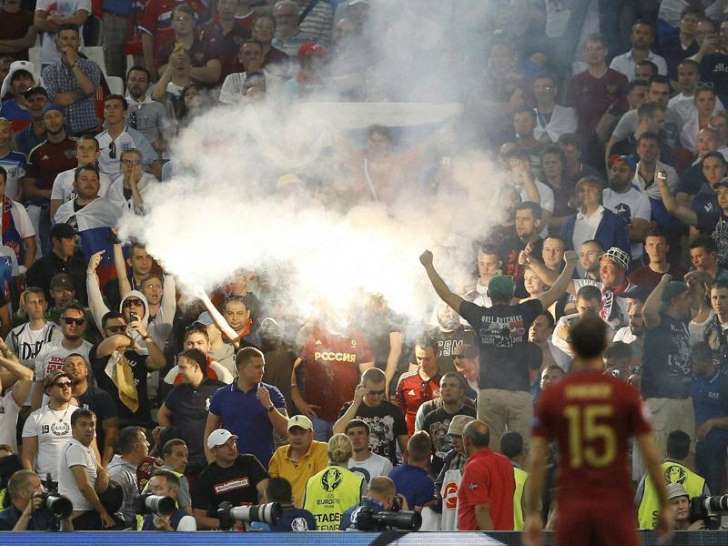 Before this instance there was a brawl between fans of England and Russia on Sunday after the 1-1 draw in Marseille when UEFA has threatened to throw out the two nations from the event but had also admitted that there were security flaws in the stadium.
Under the effect of such fan violence the French police was bestowed new powers to ban alcohol in and around the stadium.
Another incident was reported from Lille on Sunday before the match between Germany and Ukraine where two people were reportedly injured.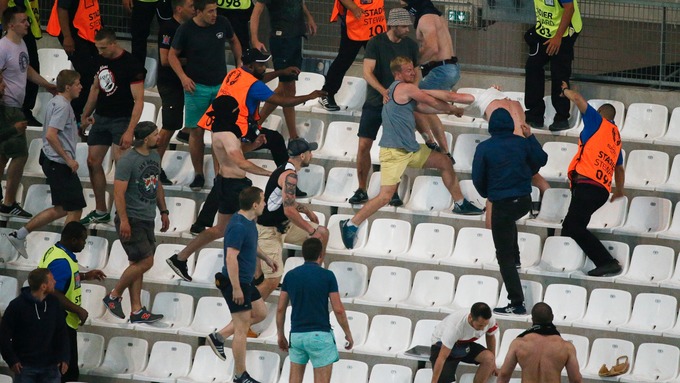 In a separate incidence some French locals had a tiff with fans from Northern Ireland at a bar in Nice.
The French government has resolved to deport foreign hooligans as they said such happenings were distracting the French police from focusing on the more pressing issue of terrorism.
Interior Minister Bernard Cazeneuve has empowered local police to issue expulsion orders to any foreign national found disrupting public law and order situations.
France is hosting the 24 nation UEFA Euro 2016 tournament while still trying to recover from the terrorist attacks in November when 130 people were killed in Paris.
All competitive games are a test of self-control and discipline. While their favourite players are sweating it out on the field, their fans should also learn a few lessons in true sportsmanship. This would save the great sporting event from turning into a bloody fight. We don't want to go the primitive way.
All eyes will be on the match between Russia and Slovakia in Lille on Wednesday.
Follow us on Facebook, Twitter and Instagram for more updates. Don't forget to like and share. Do tell us your views in the comment box below.
14 June 2016
Team Rapid