Transfer talks have touched new heights when it comes to rumors ahead of the summer transfer window considering the Cristiano Ronaldo and Real Madrid controversy where the Portugal national is said to be leaving the club before the next season after being accused of tax evasion by Spanish Authorities.
This alone has disrupted the whole scenario of the postseason transfer talks as big clubs like Manchester United and Paris Saint Germans are looking to strengthen their squad and have been trying to avail Cristiano Ronaldo services from the next season.
However, there is much more to this year's transfer talks as the like of Zlatan Ibrahimovic as well as Paul Pogba has been subjected to rumors of them joining different teams before the 2017/2018 season.
In the backdrop, Premier League Clubs as well as Spanish Giants are also looking to infuse fresh talent for the upcoming season as well. According to a Marca, Juventus And Chelsea have set their eyes on Real Madrid's full-back Danilo who hasn't been able to cement his position at Santiago Bernabeu despite the club struggling with its defense.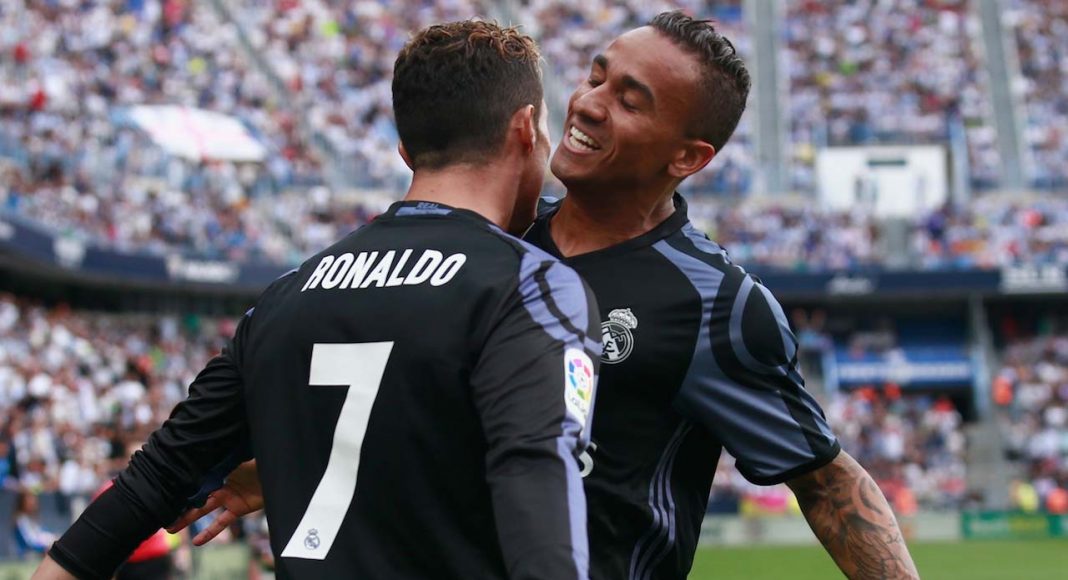 Danilo, the Brazilian national, was signed from Porto during the pre-2015 season for an exuberant transfer fee of €31.5 million. However, Dani Carvajal being phenomenal at the same position, Danilo couldn't find the needed opportunities to express himself with the Spanish Giants, as the club has been performing really well, the European Double including Champions League trophy and La Liga Title being their biggest ever achievement. Danilo, meanwhile, managed to feature in just 24 games in all competitions in the recently concluded season and he would certainly like to add more to his on-field experience.
This takes us to Juventus and Chelsea, the two clubs who are really interested in buying the full back this season as they are in desperate need of a player like him.
According to the transfer talks, Chelsea's manager Antonio Conte has been using Victor Moses as his right-wing-back and he now wants reinforcements after analyzing the results. Danilo has been on Conte's mind since January and the player's Porto teammate, Alex Sandro, also making his way to London, it seems like the manager has come with a great combination of his defense and intends to build a strong squad, capable of competing on all fronts.
Juventus, on the other hand, is the most desperate side out of the two as Dani Alves's contract has been terminated mutually. The former Barcelona player will be reuniting with Pep Guardiola at Manchester City, making way for Danilo to fully express himself as a regular, if being bought by City.
The recent transfer talks also suggest that the Old Lady is ready for a €15 million bid, but Real Madrid's president, Florentino Perez is looking to recoup the €31.5 million paid by the club in 2015 and will not accept any bid less than €20-25 million for the Brazilian.
The heart of the matter is, these transfer talks, if turned into reality, will definitely prove fruitful for Danilo if wants to save a berth in the Russian national team's squad for the upcoming World Cup. he would want to play as much football as he can play and since Carvajal has been playing well, Los Blancos won't be able to fulfill his requirement. Danilo definitely needs a side that guarantees him a starting spot and Juventus, as well as Chelsea, are the two clubs that can literally help him in his endeavors.