Luis Enrique shocked the football world when he announced that he would step down as FC Barcelona manager by the end of this season as his contract expires on 30th June 2017. The Catalans recently claimed the top spot in the La Liga Title race after hamming down Sporting Gijon by 6-1 and offering the world a rear site of the best attacking trio, Messi-Neymar-Suarez, registering at least a goal each.
However, during the post-match presentation, Luis Enrique announced his retirement and gave FC Barcelona fans the biggest shock of the decade. While the manager was highly criticised for ignoring the defensive line-up of the team which was pierced by PSG during their last outing at Camp Nou, we never expected him to retire so soon due to the controversy.
During his inconsistent but trophy-laden career with Barcelona, the team won 8 titles within two years which can rightly be compared with Pep Guardiola's 4-years dream run with the club that gave them 14 trophies.
But as the saying goes, what you see is what you believe, Enrique undoubtedly made some controversial decisions during his tenure ranging from missing out a chance to grab a centre-back during last year's transfer window to giving a right winger the same responsibilities.
Everything said and done, Yes, there will be no Luis Enrique with Barcelona next season and the Spanish Champs now face their biggest ever challenge i.e. whose next?
There have been many rumors about Enrique's replacement at the club including the multi-million transfer of Arsene Wenger from Arsenal which actually can never be a reality.
However, these are the top five candidates to replace Luis Enrique at Barcelona FC, and why?
1. Juan Carlos Unzue
Barcelona's assistant manager Unzue is rumored to be Luis Enrique's choice to take over, as the Spaniard is already in charge of several aspects of the team's strategy, including set pieces, one of the most complicated tactics in Football. On many occasions, Juan Carlos Unzue has directed the team from the sidelines, like early Copa del Rey clashes while Enrique took a backseat and let his assistant gain some experience.
The Negative: Unzue has never coached a top-flight side completely by himself, however, Tito Vilanova was also in a similar position when he was appointed as Pep Guardiola's replacement in 2012.
2. Eusebio Sacristan
He is another man who knows the club inside-out and how the Spanish Champions work. He is a former Barca B manager but the one thing he doesn't have is a good track record with the club, despite his excellent work with Real Sociedad. Before he was sacked from Barcelona, fans and even the team management was unhappy with his decision of using new signings rather than opting for La Masia products. What made the matters worse, were the disastrous results that followed and the team was relegated from third tier Spanish tournament.
The Positive: Since his move to Real Sociedad, Eusebio has led the team to the fourth Champions League spot this campaign. However, it would be an underwhelming move by Barcelona, should the club plump for him. It would simply look like picking him for his relations with Barca, which in turn will be a questionable move.
3. Jorge Sampaoli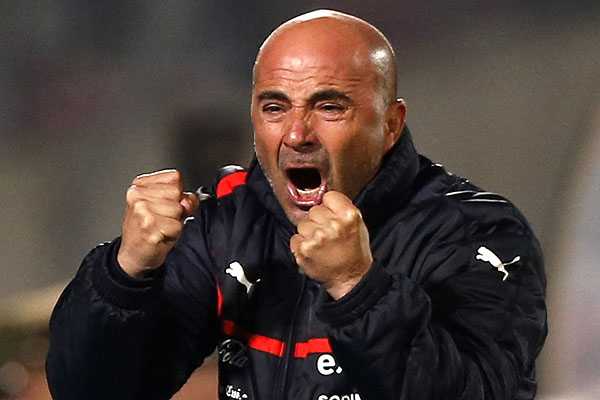 The Sevilla coach has made it clear on numerous occasions that he would love to work at Camp Nou if given the chance. Jorge Sampaoli's never ending praise of Lionel Messi, and him gelling well with Barcelona players after they faced Sevilla FC at the Ramon Sanchez-Pizjuan last November, have further made him a strong contender.
The Positives: The Argentine's attacking style would be the perfect ingredient for Camp Nou, as he likes his teams to dominate the ball which Barcelona has failed to do under Luis Enrique. From guiding Chile to its first major International honor, Copa America in 2015 to keeping Sevilla in the race of Spanish title, Jorge Sampaoli has beckoned his capabilities to lead Barcelona.
However, his contract with Sevilla is expected to end in 2018 and if Barca wishes to reinvigorate as a club and is willing to spend a huge sum, then Sampaoli is a no brainer.
4. Ernesto Valverde
Ernesto seems a sensible choice as he has played for Barcelona between 1988 and 1990, before making his mark Athletic Bilbao, first as a player and then as a coach. His spells with Olympiacos and Athletic, where he has overseen the best squad in the club's history and have managed arguably some of the best youngsters, further bolster his CV.
Immediately after taking over Athletic Bilbao for the third time in 2013, he steered them back into the Champions League race for the first time in 16 years, followed by a Spanish Super Cup win over Barcelona after three decades. The 4-0 victory at the San Mames is undoubtedly one of the most memorable games in Ernesto Valverde's career.
The Negative: The defeat against APOEL in the Europa League was an absolute failure for Athletic Bilbao and the timing couldn't have been worse, given the Barca's job was about to come up.
However, he is still considered as the safest bet for Barcelona but his style is very different from what the club is used to, and only time will tell whether this gives the thrills to Catalan fans that they have been waiting for.
5. Ronald Koeman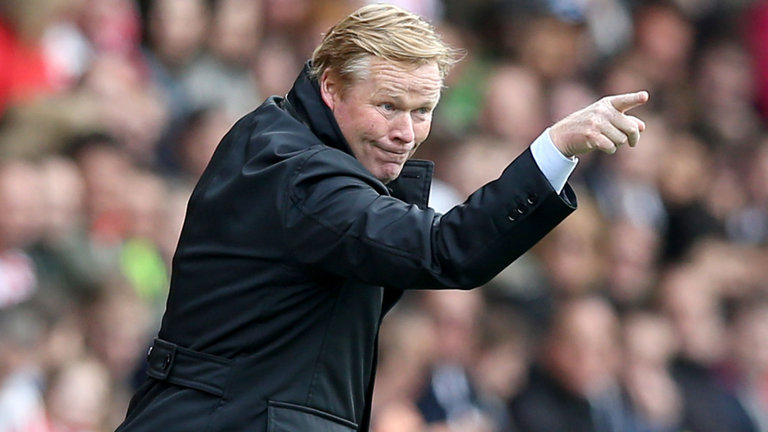 Koeman has a rich history with Barcelona with over 250 appearances for the club between 1989 to 1995, and the fact that Barca lives and breathes its identity, the man that helped Camp Nou, in four title runs, will be a huge advantage for him. And why not? Ronald Koeman was the key man in Barca winning a Copa del Rey and the club's first ever European Cup in 1992.
The Negatives: His ill-fated time in Spain with Valencia, Struggle to take Everton into Champions League contention for a berth in the Premier League, has made him the least likely option for Barcelona.
Follow us on Facebook, Twitter and Instagram for more updates. Don't forget to like and share. Do tell us your views in the comment box below.