Karim Benzema, who has been criticized for his below-par performance this season, emerged as the savior for Real Madrid once again during the La Liga match against Deportivo Alaves. The 'Men In Whites' managed a 3-0 victory over the Copa Del Rey finalists and secured their numero uno position at the top of the tally with an advantage of 2 points as well as a game against arch-rival and defending champions, FC Barcelona.
Karim Benzema (31), Isco (85) and Nacho (88) scored the only three goals in the game and sounded a holler of utter dominance in the league. There were times, when the Alaves questioned Real but they never managed to cross the finish line. It was their backyard, their day and their game, and Zinedine Zidane's men left no stone unturned to let Deportivo Alaves know that.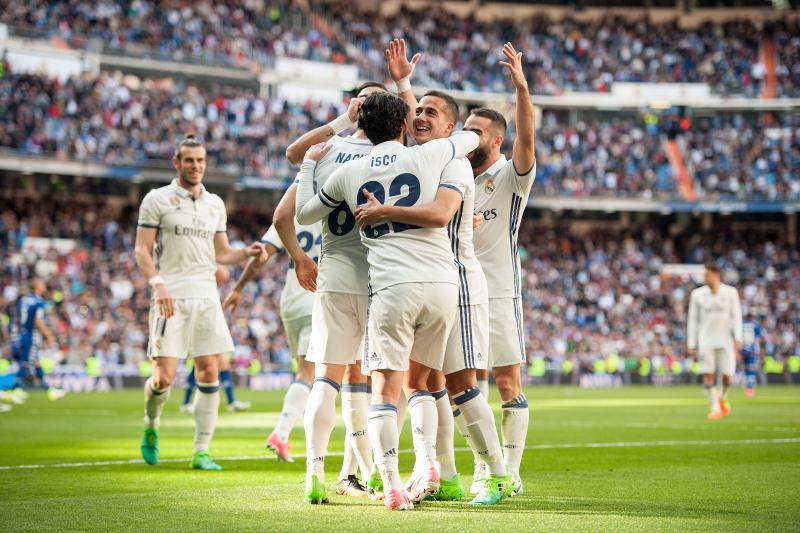 Football can be a cruel sport at times and this was one of such occasions. The 3-0 scoresheet could have been in the visitor's favour but Real Madrid, despite never rallying throughout the game, managed to do otherwise. Deportivo Alaves was also the better side in the second half but paid for their unfinished efforts in the end. Real Madrid, being the team of legends, knows how to finish a game and except Cristiano Ronaldo's failure (surprising), BBC had a gala time in the game.
Karim Benzema moved the scoreline from a standstill in the 31st minute and interestingly, the Frenchman has now a goal each against all the 31 La Liga opponents he has faced.
31- Karim Benzema has scored against all the 31 sides he has faced in La Liga (120 goals). Collector. pic.twitter.com/FEWbzpkQ2F

— OptaJose (@OptaJose) April 2, 2017
Here is Benzema's goal that made Real Madrid net a goal in each of the last 50 games they have played, the first La Liga team to do so in all competitions.
https://www.dailymotion.com/video/x5h21a5_karim-benzema-super-goal-real-madrid-1-0-alaves-02-04-2017-hd_sport
Benzema's strike also made the 'Men In Whites' score in each of their last 40 LaLiga games, the team's best scoring run in the competition.
Isco's 85th-minute strike from a tight angle was also a highlight of the match, hell, it was the best moment of the game. The excitement had no end as three minutes later, Bale's free kick deflected off the crossbar and Nacho's airborne header sealed a 3-1 win for Zinedine Zidane.
7 – Isco Alarcon has been involved in seven goals in his last six La Liga starts (five goals and two assists). Jewel. pic.twitter.com/iiTYYomS0H

— OptaJose (@OptaJose) April 2, 2017
Watch the full highlights here:
https://www.dailymotion.com/video/x5h4mfw_real-madrid-vs-alaves-3-0-all-goals-highlights-02-04-17_sport
Much has been said about Karim Benzema and his future in the BBC and Real Madrid, but Zidane has always highlighted his importance in the attack and his ability to score in some of the crucial stages of a game. This was one such occasion when both Gareth Bale and Cristiano Ronaldo missed to strike but the Frenchman stepped up and made his mark at Santiago Bernabéu.