England were expected to bring it home. They weren't to come back empty-handed. Not at all- who would've thought that Harry Kane's side would return sans the mega prize of it all- the 2018 FIFA World Cup?
Well not in the least after having fought brilliantly and fended off much sizeably stronger teams.
This wasn't just a world cup campaign for England. They weren't only at their best at the FIFA World Cup 2018- they were nearly killing it, game after game, contest after contest. In each of the 90-minute thriller, they were a part of, England proved the 2018 FIFA World Cup was perhaps theirs for the taking.
In fact, so realistic did England's chances seem that until a few hours ago, one may have even pictured a decider between Gareth Southgate's impressive side with France, a vastly resurgent footballing unit as seen this time around.
Let's be honest- how many of us would've expected England to crash out of the 2018 FIFA World Cup in the way they did against Croatia?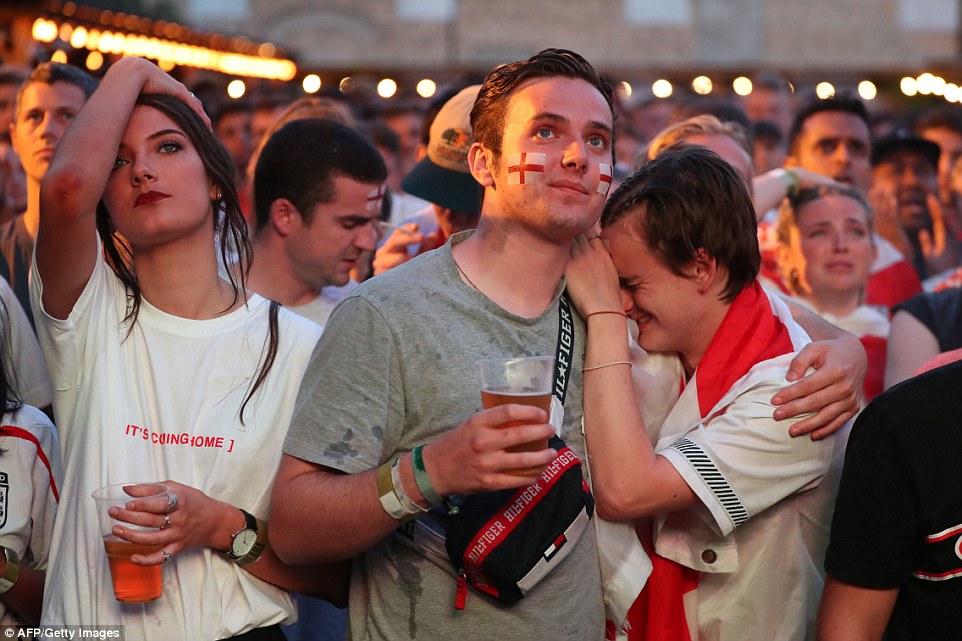 At least, eight in ten would've told you flat out that it was going to be England's game for the taking having sent Croatia nearly packing- with England 1, Croatia 0- during half-time.
Of course, what would happen thereafter would leave everyone, including the most die-hard England hater or critic in real shock. They weren't to have lost out. How on earth did Croatia manage to come back trailing England by a goal to knocking out the dominant team striking 2 goals, is a mystery greater than Bermuda Triangle's and something that no Sherlock may solve?
But then, that is what happens. Wins and losses- you've heard a thousand times already this year- are a part and parcel of the game and that no matter what one does, they cannot be ruled out ever in the context of uncertainty defining the modern-day sport.
A few hours prior to England's shock World Cup exit, in another part of the world, Tennis' daunting, royal force- Roger Federer- had been knocked out from the Wimbledon. Let it be asked- who saw that coming? In England's own backyard, Virat Kohli's team knocked out what seemed an undefeatable, indefatigable T20 unit. Who predicted that?
Surprises and thrills are the levellers of sorts in the sport that is heightened by charismatic feats and moments of glory. And England, despite their 1-2 loss to Croatia, can be proud. They must be very proud of the fact that they reached all but the final stages of the 2018 FIFA World Cup.
So impressive has been the consistency of the Gareth Southgate unit, this World Cup, that they were able to last and knock off other sizeable opponents at a time where the quintessential big-daddies of Football- Germany, Argentina, Portugal and, later Brazil- crashed out. Such moments may have surely given an obsessive Football fan something to hold his beer mug tightly, tight enough to crush it feeling nothing else but pure acrimony and shock.
The ignominy of defeat. That is the hardest, bitterest pill to swallow. Isn't it?
But then, all said and done, the very fact that megastars and consider the weight of these names- Lionel Messi, Neymar, Mesut Ozil, Sergio Ramos, Aguero, Andre Iniesta, Gomez, Toni Kroos, Christiano Ronaldo, Thomas Mueller- weren't able to gain anything sizeable to carry back home, save shock losses and soul-crushing defeats- the feat of England, it ought to be said, has to be celebrated.
That they were amongst the final few teams, only a handful pays homage to their stellar consistency in itself. Even as fans are distraught and still shuddered by sheer disbelief that Croatia crawled over their England- what else could be said other than, well played England. You fought like a lion and you fended off most others before you were exhausted.
One feels for the fans as much as one also wishes to congratulate Croatia. Never before have they reached the final of the FIFA World Cup. This time, however, it will make no sense to predict the outcome in the deciding battle. It's anyone's game really!